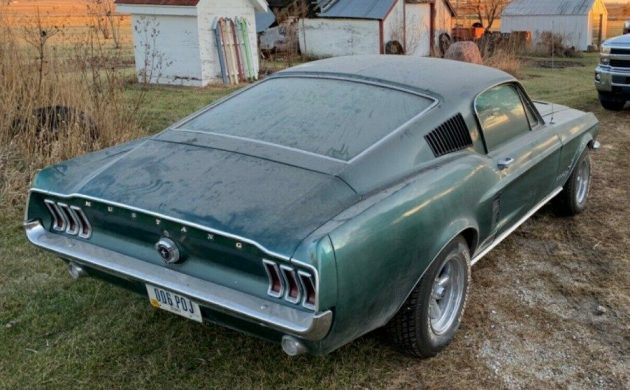 The owner of this 1967 Mustang Fastback describes it as a Barn Find and judging by the layer of dust coating the car in this photo, it looks like it might have been sitting for a reasonable period of time. Hiding below that dust is a classic that would appear to be quite solid, and is just waiting for the right person to breathe some life back into it. The Mustang is located in Des Moines, Iowa, and is listed for sale here on eBay. The bidding on this one has been really solid and has pushed the price to $31,200. At that level, the reserve has been met. An indication of just how much interest the Mustang has generated can best be gauged by the fact that there are currently 257 people who are watching the listing.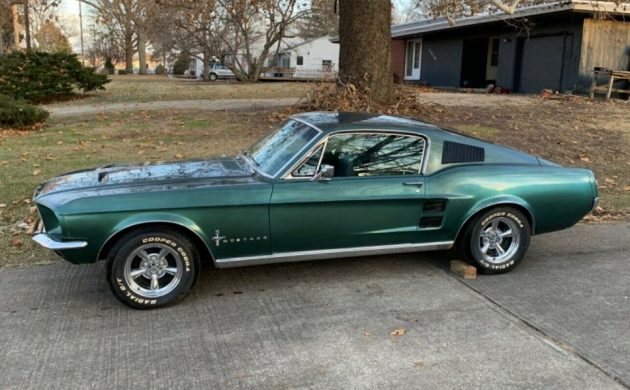 The exterior presentation of the Mustang is actually quite good. With the dust washed away, we can see that the Dark Moss Green paint has a pretty decent shine to it, while the exterior trim and chrome appears to be free of any major defects. What is noticeable is the lack of obvious rust in the panels. Areas like the rockers and lower rear quarter panels look to be solid and clean, and the owner says that he believes that all of the steel in the car is original. There is some rust present in the front floors, but this, apparently, isn't very severe. The owner mentions the fact that the Mustang only has a driver's side torque box. This tends to indicate that he might not be that familiar with Mustangs, because the Coupe and Fastback only had a driver's side box in 1967, but received them on both sides from 1968. Quite why this so seems to be something of a mystery, but with the 390ci V8 finding its way into the Mustang range in 1967, it is possible that its additional weight and power exposed a weakness that Ford felt needed to be addressed. After all, car manufacturers don't spend a penny more than they have to on construction, so the additional torque box must be there for a reason. I've heard a few theories and urban legends on this, but hopefully, we have a Barn Finds reader or two who can confirm this. The Mustang also comes equipped with tinted glass, and all of this looks to be in nice condition.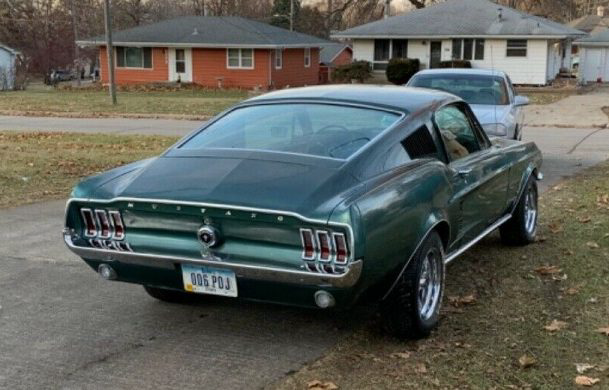 There are no engine photos supplied by the owner, and this is a bit of a shame. This is because there seems to be an air of uncertainty about the engine. Originally, the vehicle sported a C-Code 289ci V8, backed by a 4-speed manual transmission. These components have gone by the wayside, and in their place is a 351 and an automatic transmission. The uncertainty surrounds what type of 351 this actually is because the owner states that he was "told" that it is a Windsor, but he doesn't sound so sure about this. One simple photo would have easily solved that little mystery. The car is also equipped with drum brakes, and like the steering, these make do without the benefit of power assistance. The good news is the fact that the vehicle runs and drives, which represents a decent starting point. The owner does indicate that the Mustang will require some adjustments to the shifter linkage, along with some work on the brakes, before it could be considered to be roadworthy.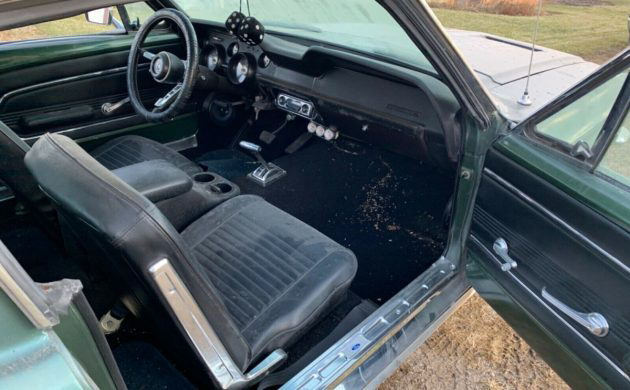 With the exterior presenting so nicely, it's great to see that the interior continues this trend. Apart from some wear and surface corrosion on the lower sections of the dash, the interior really needs little more than some serious cleaning to bring it back to its best. It appears to be free of any upholstery problems, with no signs of any significant splits or tears anywhere. There are a few things to note, and just how much of an issue these are will depend on just how fixated the buyer is likely to be with originality. There are some auxiliary gauges mounted under the dash, but if the buyer doesn't want to keep them, removal would be pretty easy. More intrusive is the fact that the dash has been cut to accept an aftermarket radio/CD player. The rear speakers for this have been mounted in custom boxes, which is good news. The front speakers have been affixed to the kick panels using spacers. This possibly means that the kick panels won't have been cut, but may only have some screw holes. Fixing those would be a fairly straightforward task. When I look at the general condition of the interior, I am struck by just how consistently good it appears to be. This makes me wonder whether it might have been restored by a previous owner at some point. If it hasn't, then it certainly has survived quite well.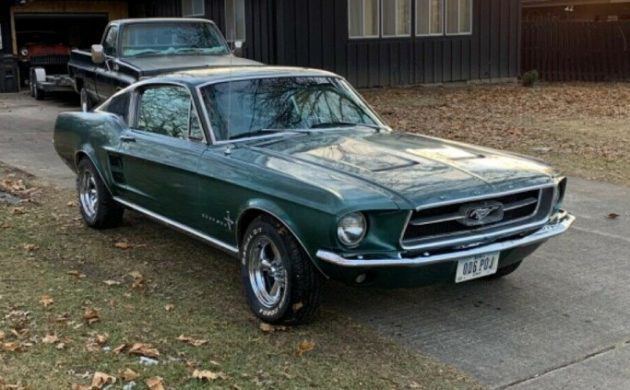 Taken on face value, this 1967 Mustang Fastback looks like it is a great car that presents very well, and I can see why it has generated so much interest since it was listed for sale. It would seem that its rust problems are minimal and that it won't take a lot of work to return the car to active duty. For all of our blue-oval enthusiasts out there, is this a car that you would be interested in bidding on?