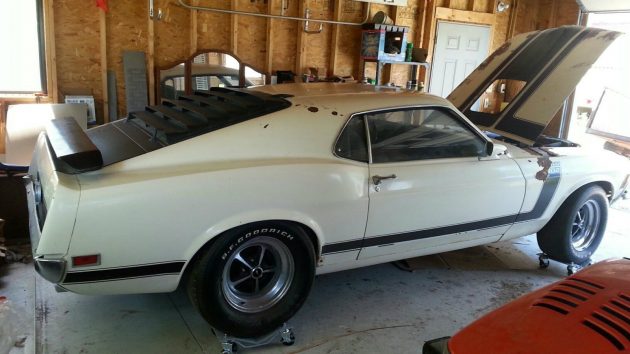 So my jaw hit the floor when I was reading the listing here on eBay for this 1970 Boss 302 Mustang.  The seller says they "put it away in a pole barn for 30 years and kind of forgot about it." Really? Oh well, at least they are now moving it on to someone that is more interested (presumably). The car is located in Utica, Michigan, and bidding is up to $28,100 with no reserve!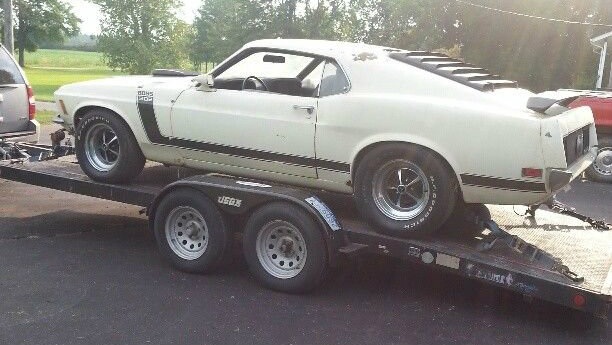 Presumably, this is the car being brought from the pole barn. It looks relatively solid despite what the seller thinks is the original paint having deteriorated badly. The seller bought the car in 1986 and replaced it in 1988 with a new Buick Grand National. I won't debate that issue (although you readers are welcome to in the comments) other than saying I'd rather have the Boss, complete with those great wheels.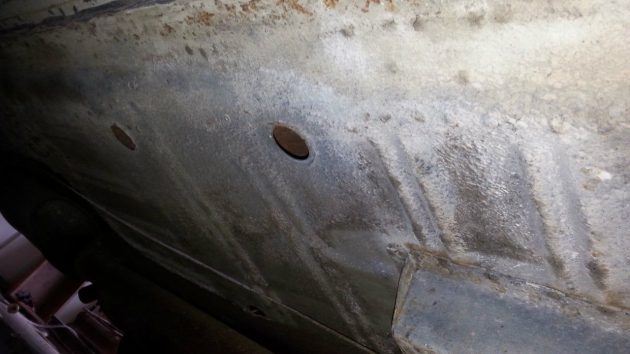 The seller tells us that the floors are solid although the driver's side torque box will need a patch panel. There's also minor rust in some fenders. No idea if the 29,301 miles shown are actual or not, but it's interesting to contemplate if they are.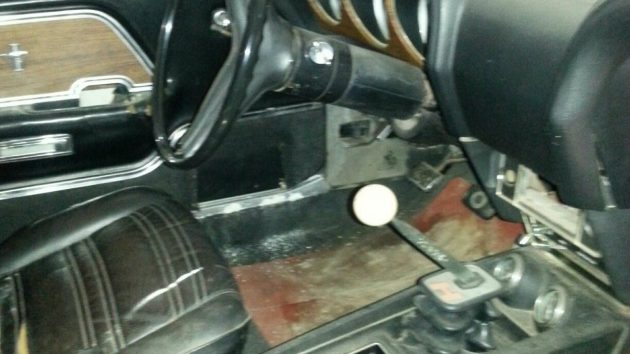 The interior has certainly seen some use. The seller makes a comment about a possible Shelby center console and roll bar–but the pictures aren't really good enough to tell. They also hypothesize that the car may have been used for drag racing. And while that brake pedal certainly looks intact, the seller tells us the brakes are not, although it didn't stop them from driving the car onto a trailer.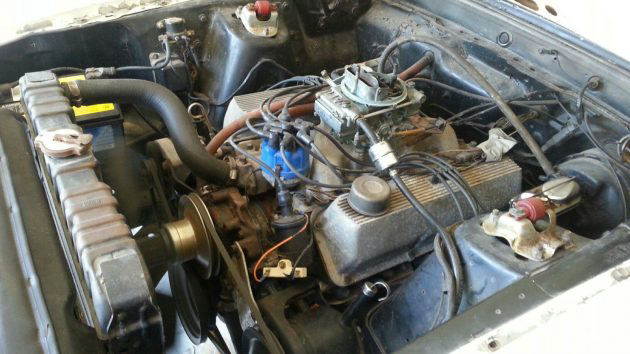 The engine is described as being "strong", although there is an issue with the manual choke on the carburetor. A brand new spare carburetor that is said to be exactly the same as the original for the Boss 302 minus the Ford part number is included. All in all this seems like a pretty sweet purchase if the bid stays near where it is now. What do you think?