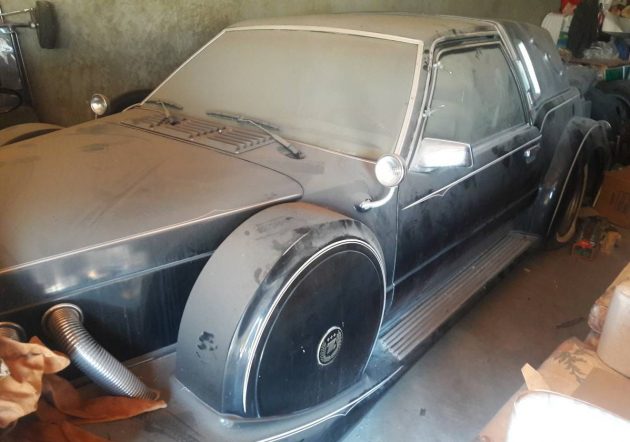 Several companies built "era" cars like these, including Clenet, Excalibur and Stutz Blackhawk. They were typically a new car modified to look like a classic with a long hood and big headlights. This one has been parked for 20 years and is now listed here on craigslist for $8,500. It's located in Ontario, California and thanks goes to Pat L for  sending in this interesting find!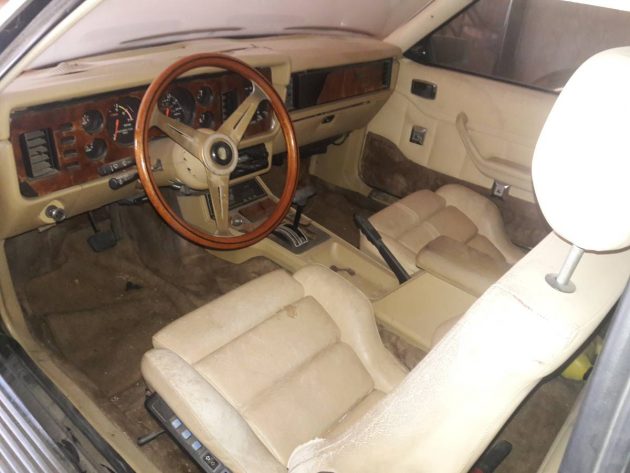 The seller describes this car as being a 1983 Cadillac Zimmer, but it should be a Mustang Zimmer.  These were based on the Cougar until 1979 and then switched to Mustangs. There isn't a title so I don't know how the seller knows it's an '83. They kept the Mustang VIN because they met all the required emissions and safety rules. That dashboard looks like a 1983 Mustang to me. The seats look to be in good shape from what the picture shows.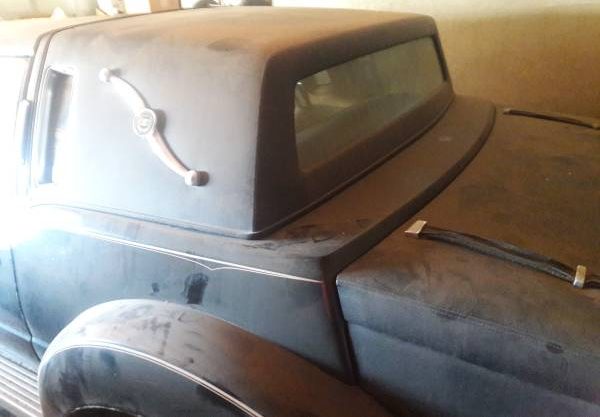 If you'd like a 1980s Mustang with an extra long nose, this is the car for you! There are those who love the style and will think this is a good deal. We had one at the museum. It drove like a Mustang with a very long nose, so it wasn't much fun. When our sales person finally sold it I had a T-shirt made for him that said "I sold a Zimmer" and with a picture of the car on it!