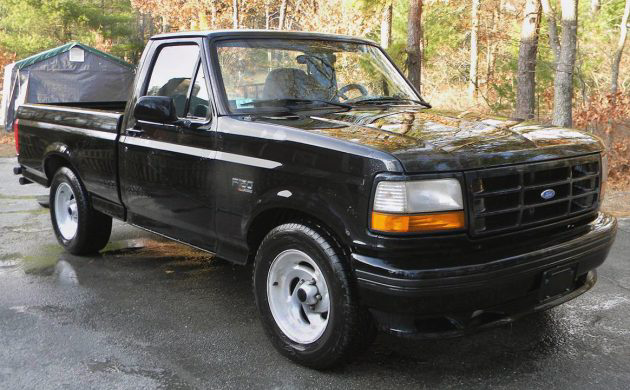 As someone with a 100-hp mini pickup truck – a 1980 Dodge D-50 Sport – I've always wanted more power. Who doesn't? A muscle truck like this 1993 Ford SVT Lightning would work very, very nicely for me and I bet that it would work for more than a few of you. It can be found posted here on craigslist in beautiful and historic Plymouth, Massachusetts. The seller is asking $10,900. Thanks to Mitchell G. for sending in this tip!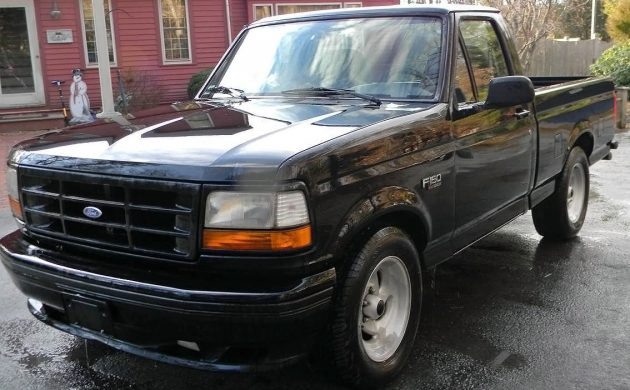 Speaking of power, it's easy to get a Toyota Camry with more power than this SVT Lightning has, but why would you want to do that? We have seen a few nice Ford SVT Lightning pickups here on Barn Finds and they're always interesting. The first version of the Ford SVT Lightning was made for 1993, 1994, and 1995 and they were basically more of a Mustang that could haul a few things in the back rather than a truck that could haul your 10,0000-pound trailer.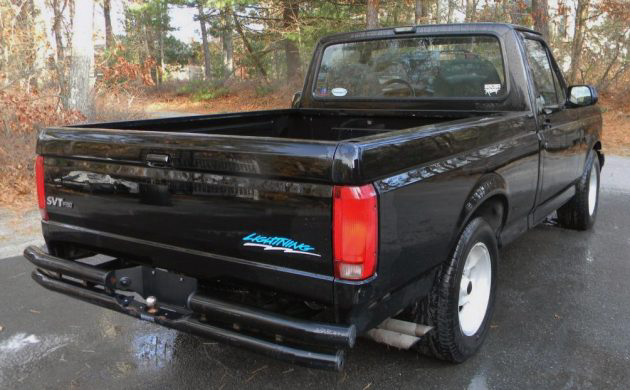 We don't see inside the bed but the seller says that the whole rear of the truck has been repainted and the cab needs to be repainted. They also say that there is no rust which are the best words in all of car-dom, as far as I'm concerned. We don't know why the bed has been repainted and they mention that this truck was in storage before they bought it but we don't know for how long. The 1993 trucks only came in black or red.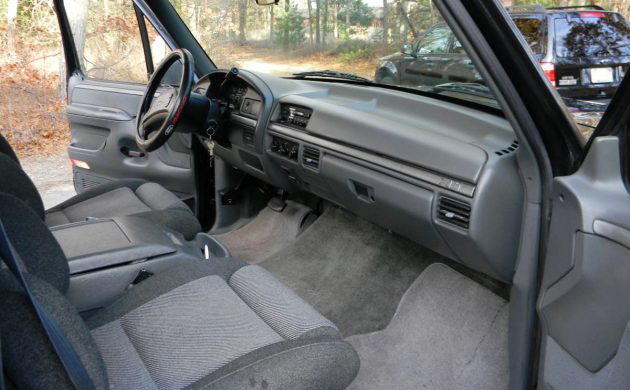 Overall, I think this truck looks outstanding. It isn't perfect, of course, you'll see a few little things here and there but those things can be fixed, cleaned, or detailed. The interior is pretty close to a stock F-150 other than the seats and a fatter steering wheel. A manual transmission was never available from the factory, they all came with an E40D 4-speed automatic.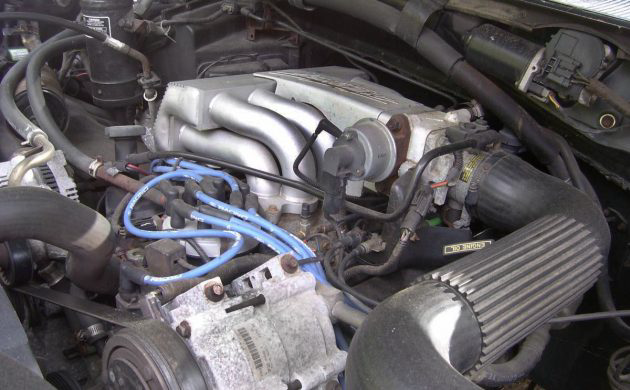 The engine was hot for the time, being Ford's 351 V8 which had 240 horsepower and pulled the SVT Lightning from 0 to 60 mph in a little over 7-seconds. Not bad for a pickup in that era. Have any of you owned a Ford SVT Lightning?