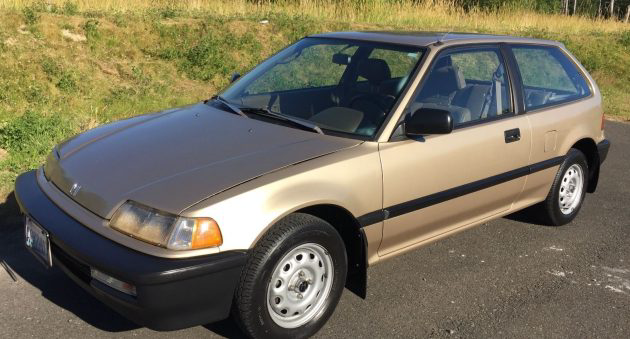 The fourth-generation Honda Civic was arguably the platform that put Honda on the map for good, eliminating any doubt that the Japanese company could build an impressively durable commuter car yet still deliver a highly engaging driving experience. This 1990 Civic hatchback here on eBay is a super low mileage example with 30,000 miles from new. There's no reserve and the Honda is located in Tacoma, Washington.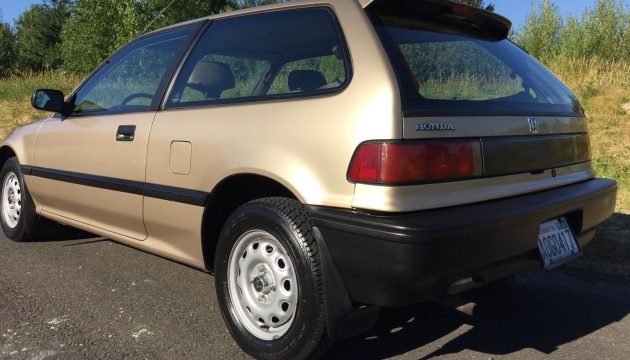 For a few years now, collector car experts have begun paying more attention to the 1980s – 1990s Japanese car market, largely because the kids and teenagers who dreamed about them as adolescents now have some expendable income to throw at a project. While a brown Civic hatchback may not seem like a "dream car" to many, the ability to buy a car from your youth and still enjoy it as a daily driver is the appeal here. Since so many of these Civics rotted away, finding one with solid fenders and floors is no small feat.
What's amazing about these cars is that for as plain and spartan as they are, even low-spec trims like this DX model can still deliver the go-kart like reflexes early Hondas are known for. The interior is uncluttered, the A-pillars barely obstruct your vision and the seats are still better than what you find in today's class of entry-level beaters. While the Civic Si of this same generation is truly the hot ticket and the CRX is even more kart-like, this fourth-gen hatch won't disappoint when it comes time to point the nose into a corner.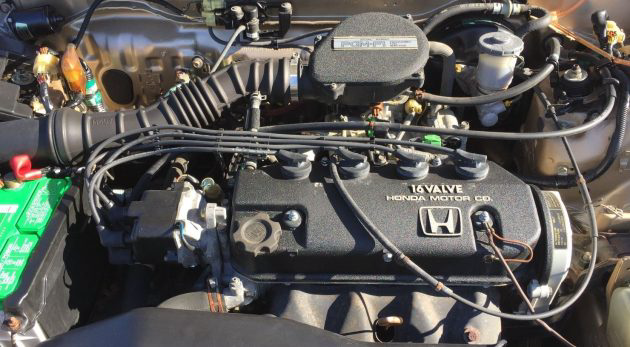 Light weight and an independent suspension made the 92 b.h.p. four-cylinder feel bigger than it was, especially when paired to the standard 5-speed manual like this car. To find a one-owner example as clean as this one will take a good deal of searching, and the reasonable bids at this point make this Civic appealing as a car you can still drive with some regularity without tarnishing its value. Japanese vehicles of this era have been lingering at the bottom of the price scale for too long; expect to see the best cars start to command higher prices in the future.