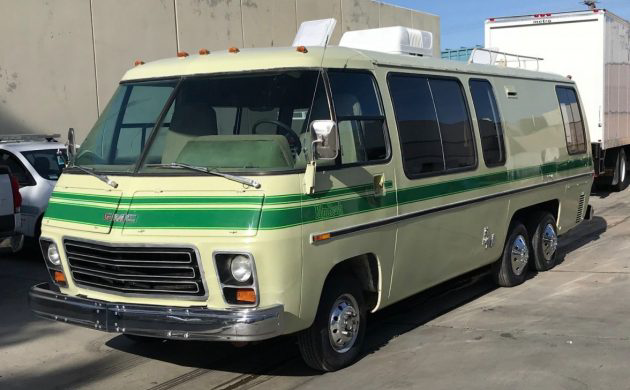 GMC's classic front-driver motorhome was somewhat of a hit when it was introduced, leading to a long production cycle and a good number still on the road today. They command a following for any number of reasons, including their manageable wheelbase and reliable Toronado-derived powertrain. This is a lovely Palm Beach model in 26′ length, and you can find it here on eBay for $16,950 or best offer.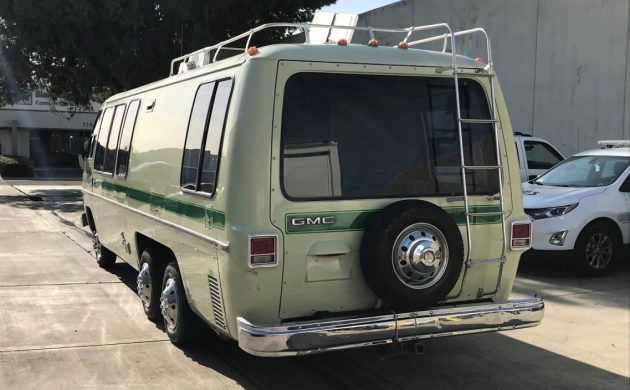 To me, with the rise in interest of van lifestyles and camping in general, these GMCs have been too cheap for too long. They're far more attractive to novice R/V owners thanks to the tidier proportions and parts sourcing should be very straightforward considering the engine is shared with the Toronado and Eldorado and the transmission is your standard-issue Turbo-Hydramatic 425 automatic. This example is quite nice, with a fair amount of cosmetic and mechanical refurbishment already performed.
The interior is outstanding, and while I can only confirm the Palm Beach models got that sweet lime green paint job and stickers, I'll bet the green plaid seating surfaces are a part of the package as well. Wood cabinetry appears to be in excellent condition, even if it is likely fake; the seller says it has been restored and is original GM-issue. There's even the original vacuum cleaner still attached with all the fittings, and A/C still blows cold. New batteries, tires, brakes and brake master are all recent installations.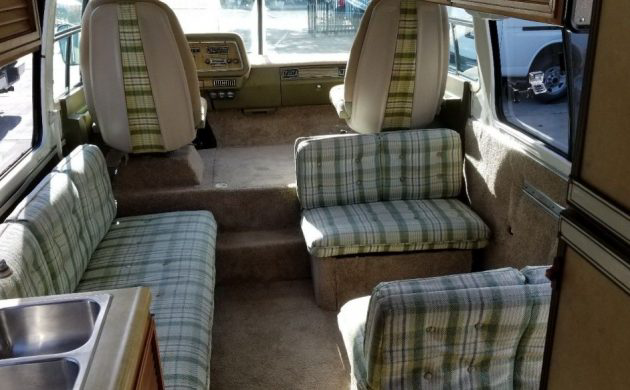 The seating surfaces and swiveling captain's chairs are all in excellent order, and the seller notes that unlike many older R/V's, there's no major funk awaiting you when the door is popped open. The seller says it's "fresh and bright" inside, which is a testament to the previous owners and the seller's ability to prep a vehicle for sale. Minor cosmetic blemishes are noted and it sounds like the rear air suspension has been replaced with solid struts; I'd source and rebuild the original set-up, if possible. The price seems quite reasonable for one in preserved condition like this.