Despite being a genuine Saleen Mustang with under 20,000 original miles, bidding is still short of the reserve price for this tidy S281. The reason for this may be because this was a fairly tame Saleen rendition compared to other model years, but it's still a limited-production muscle car with some very desirable upgrades that weren't available from the factory options catalog. The seller notes this Saleen is in immaculate condition and comes with several rare options offered by Saleen at the time. Find it here on eBay where bidding is just over $19,000 with two days left in the auction.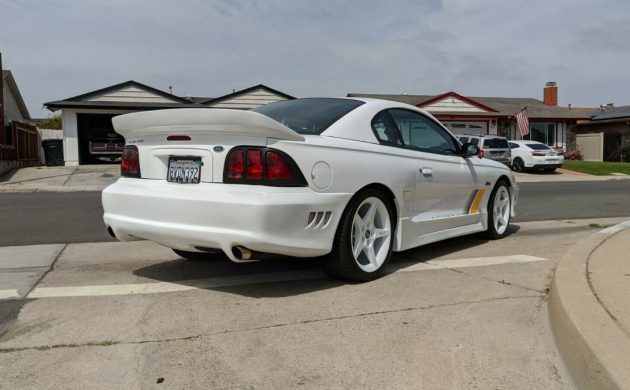 Over the summer, a friend of mine was looking to get into his first hobby car, and he wanted it to be a Mustang. He ended up making a great choice, finding a late model Boss 302 that I can't wait to see in person. However, I tried long and hard to convince him to look at one of these SN95 Saleens, and while I realize the performance offered by the newer cars makes it a silly comparison, I couldn't get over how far your money would go buying an older Saleen against a modern-day example. Sure, it's not nearly as fast, but Saleen cars are just so damn unique and rare to see in traffic – you'll likely never see yourself coming or going in this car.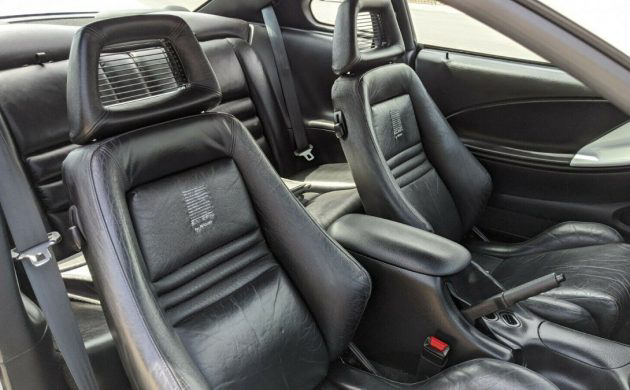 The color-keyed wheels and body kit is straight out of 1996, a feature I don't mind at all. While the options list for a Saleen wasn't exactly long, the original owner still grabbed whatever options they could, including the desirable Recaro seats and power bulge hood that was typically reserved for the S351 Saleens. The interior is in immaculate condition, with Steve Saleen's signature on the dash, and it retains its factory Mach I stereo equipment and "SCCA Endurance Manufacturer's Champion" sticker in the back glass. The exterior color combo is a perfect shout-out to the previous generation Fox body Saleens, which sported the same decal stripes and color-coded wheels.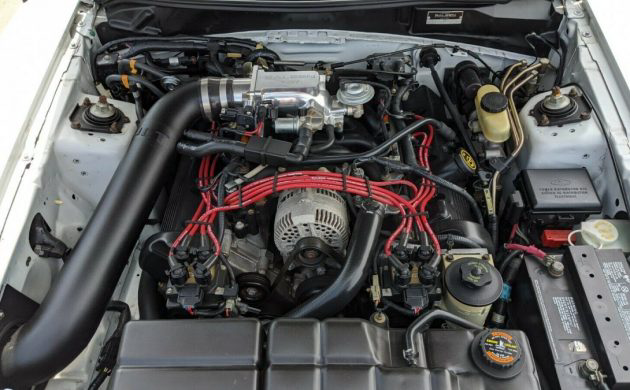 Now, perhaps one of the larger disappointments with the early SN95 Saleen is that the drivetrain wasn't exactly overly massaged compared to the standard engine. The 4.6L V8 remained largely unchanged, but it did benefit from an upgraded Racecraft suspension. The engine shot here still shows some modifications in the form of a Saleen intake manifold and X-pipe, but I can't tell if these were added later or if every S281 came this way from the factory. At the end of the day, I suspect the seller's reserve is right around $20K (at least, I hope it is), and for that money, you get tons of exclusivity, decent out-of-the-box performance, and a car that likely will appreciate modestly over the short-term. Is anyone else a fan of these?