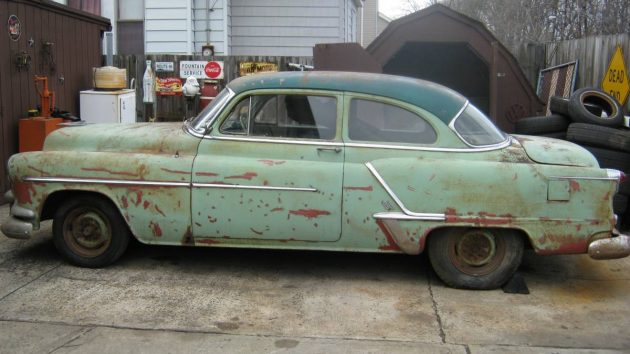 With so many overpriced old cars for sale lately, and owners overselling cars with plenty of flaws, it's a welcome relief when you run across a seller who not only asks a reasonable price, but admits the car's problems up front.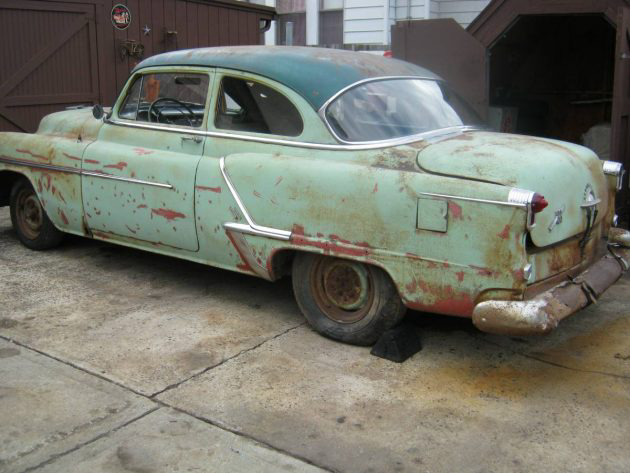 This 1953 Oldsmobile 88 two door post sedan is advertised for sale in Staten Island, New York here on craigslist, with an asking price of $2,450. This car definitely has some problems, according to the seller, and only some of them are evident in the photos supplied. The Olds has not run in many years. It looks like the last registration in the windshield says 1972, so it's been off the road for a lot longer than it was driven, though evidently it was garaged for all those years.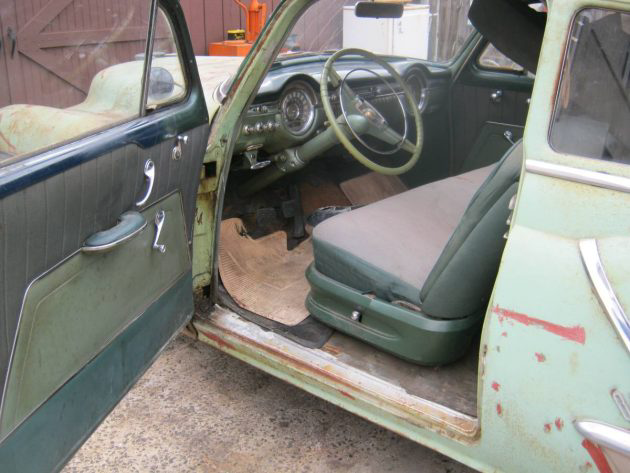 Predictably, this car does have rust, some of which is shown. Take a look at the rear bumper, for example. The seller says the worst of the rust is in the passenger quarter panel, and that is not even pictured. Given that this is a northeastern car, you can expect to find more rust than is shown or mentioned. It will need a lot of work to be drivable again. It will probably need all new brakes and lines, a new exhaust system, new wiring, the gas tank will need to be boiled or replaced, and who knows what the engine may require to be a runner again (or why it was retired in the first place).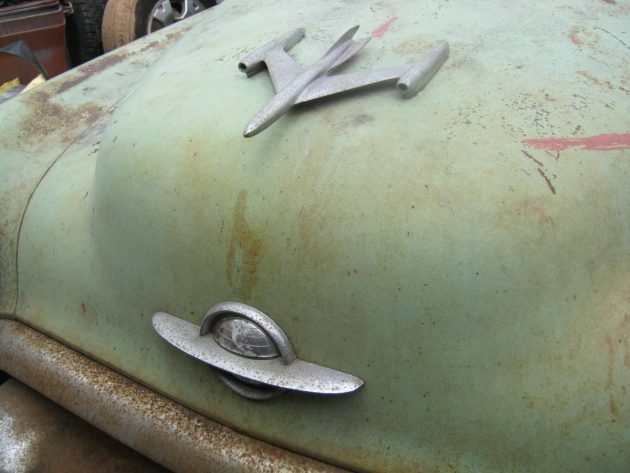 Now for the good. The interior looks decent, including seats and dashboard, the glass is all good, and Olds sports an unusual-to-find three-speed manual transmission, which at least for some of us is an attraction. According to the seller, he has all the paperwork from the original owner, the Olds shows having been driven only 63,000 miles, and the car comes filled with extra parts, including chrome parts, bumpers, proper wheel covers and fender skirts.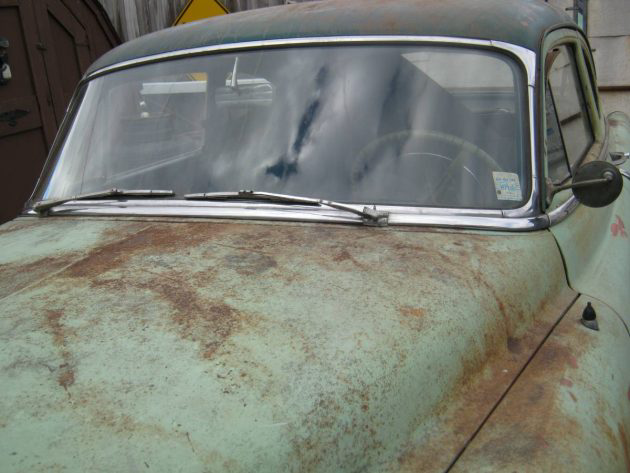 While the seller has neither the keys nor the title, he does have a New York State transferable registration, which may be enough for some states. If this car has a four barrel carburetor, it's a Super 88, of which Olds made 36,824 in 1953 in two-door configuration, and if it's not a Super, it would be one of only 12,400 Deluxe two door sedans made that year.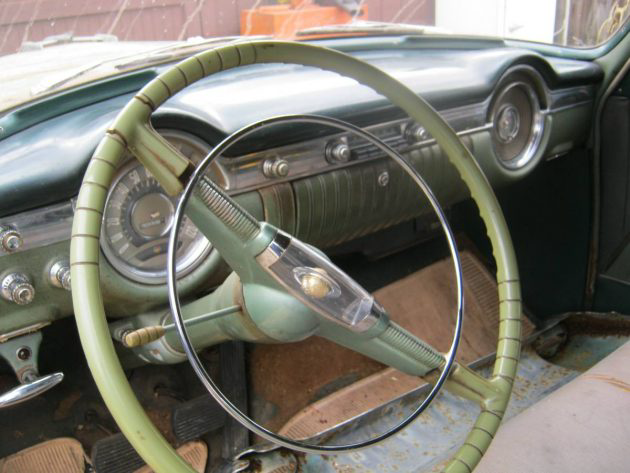 Given that this car will need just about everything to even be a driver, it will probably have to be either restored as a labor of love or perhaps it could be restomodded or done over as a street rod. Early fifties Oldsmobiles that featured the original Rocket 88 engine are fun cars to drive and have an enthusiastic fanbase. With a relatively reasonable asking price for what looks like a fairly solid car, and with low miles and documentation (and a seller who seems ready to consider serious offers), could this be the basis of a good project for one of our readers to take on? You can visit the Statue of Liberty and come home with a car.