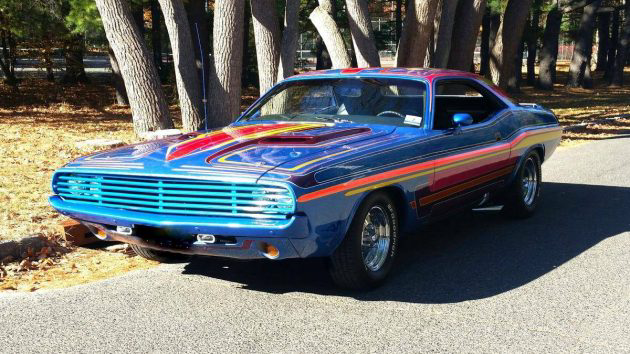 The 1970s may have been the height of wild car customizations. While the funky 1970s style wasn't popular with everyone then, it certainly isn't now. I personally think it has aged quite well! When applied cleanly and professionally to a car like this, this groovy 1970s custom style is flattering and will certainly draw a crowd at any show. Factory restored Challengers are beautiful, but in a sea of original-looking cars this 1971 Challenger is sure to draw the most attention! Find it here on Hemmings in New Jersey with a price tag of $38,990. Thanks to Ben B. for sending in this funky custom!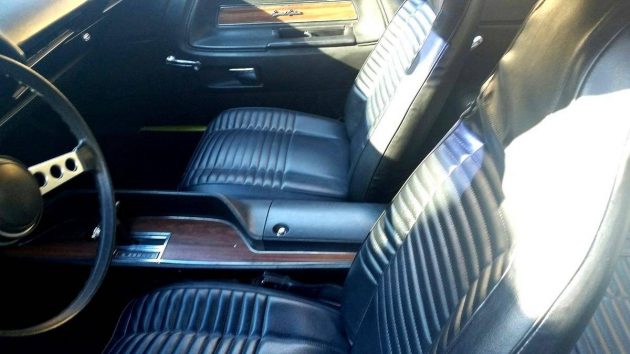 Given the wild exterior of this car, I honestly expected the interior to be funkified too! I love 1970s-style custom vans, so I wouldn't have been disappointed to see velour and shag. I suppose that since this was originally a show car, it was designed to be clean and crisp. To quote the seller, this car has "new black vinyl interior, rally gauge, dash and console."According to the ad, this Challenger was originally shown in 1978 in the Midwest and on the World of Wheels tour. It has also been featured in Mopar Collector Guide magazine in 2016.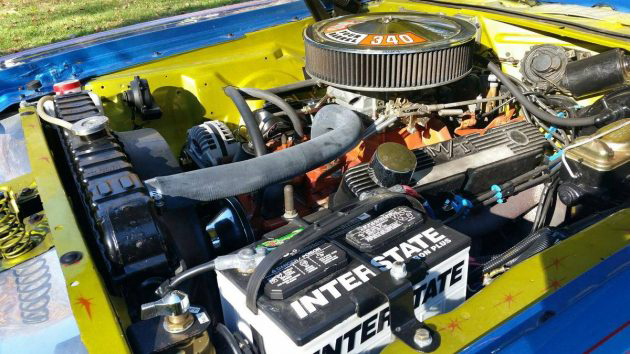 According to the ad, "The motor is a built 340 has a hot cam in it, an electronic ignition, and headers that go into the TA side pipe exhaust." The 340 is hooked up to an automatic transmission "with a shift kit and slap stick console, with a 3:55 posi rear with traction bars." This car is truly the spirit of the late 1970s! It also has power steering and power brakes.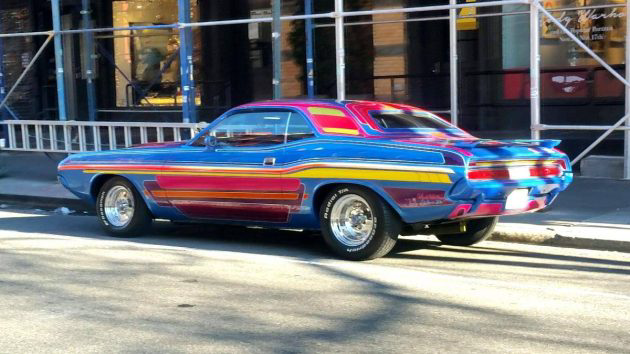 Dubbed "Psycho 2" on the trunk lid, this Challenger has a seriously wild paint job. To some people this is nothing but ugly, but to others this is a work of art! A paint job like this takes lots of time and lots of skill. It may not be a perfectly preserved numbers-matching 99% original survivor, but it is a period custom that really speaks for the era it was created in and should be preserved as such for that reason. I don't know about you, but I would drive this!