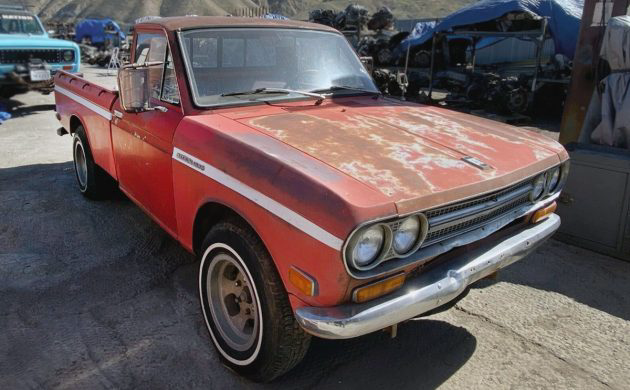 We recently saw a nice Nissan 720 pickup and this is an ancestor of that truck. So basically, whenever an older 521 pickup complains about something related to the newer pickup, the younger 720 pickup would say, "Ok, boomer" and roll its headlights. Ok, enough of that, thankfully vehicles aren't as rude to each other as humans are. This 1972 Datsun 521 pickup can be found here on eBay in Santa Paula, California. The current bid price is just over $1,500 and there is no reserve.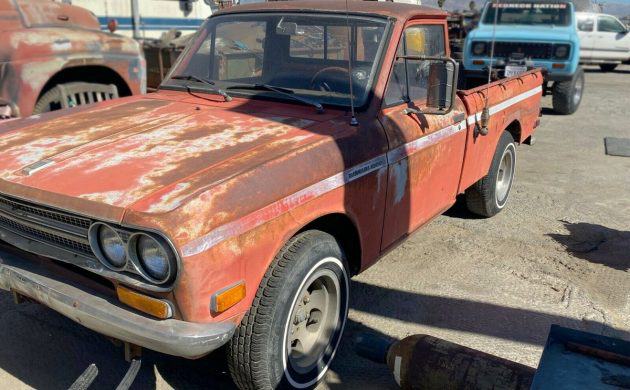 I promise to not mention "patina" on this one after this first sentence, but I had to get it out in the open. Whew, that felt good. The Datsun 521 pickup was a slight upgrade to the 520 pickups and this means nothing, but I prefer the look of the older 520 pickups. It's a little more innocent-looking, meeker, milder. Plus, it's a two-eyed truck and the 521 has glasses (four headlights).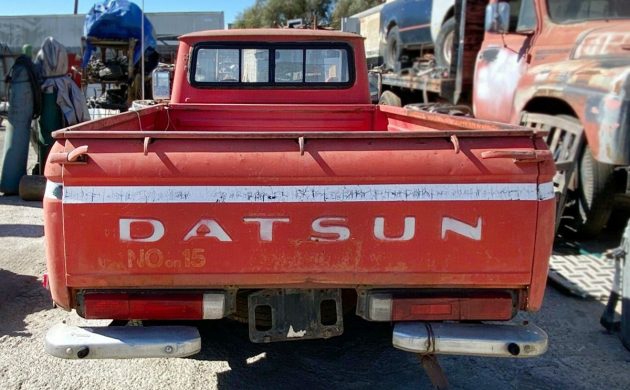 The Datsun 520 came out in 1965 for the 1966 model year, like this one that we saw a few years ago here on Barn Finds. In 1968, the 521 was available with a few updates. It had a flatter hood and the aforementioned four headlights and a new grille. This one looks solid and relatively straight and ding-free which is nice after so many decades. Of course, that doesn't count the right portion of the rear bumper which is a bit skewed.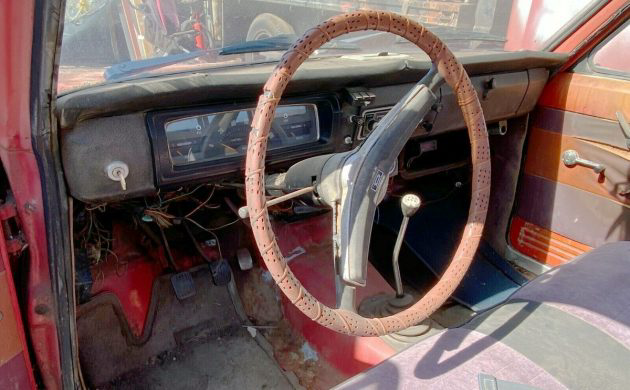 The interior is where things get a little hairy, at least condition-wise. Whenever I see wiring hanging from a dash like that I get the shakes. It's seen better days and this is it for interior photos, but kudos to the seller for including at least one good interior photo and an engine photo. We've seen a few nice 521s over the years including this one from last August.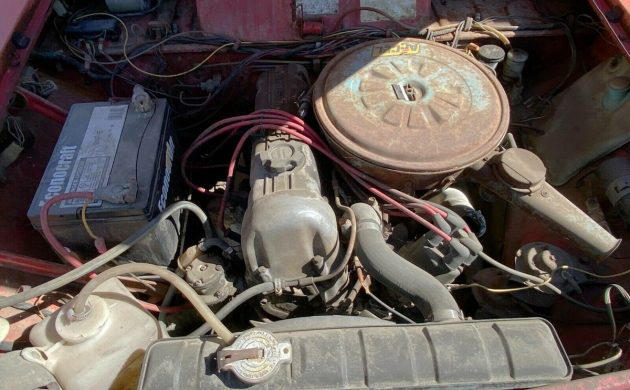 The engine looks tidy and it should be Datsun's L16, a 1.6L inline-four with somewhere between 92 to 96 horsepower. The seller says that it starts and runs and with the 4-speed manual it would be a fun truck to fix up, maintain, and just use as a small pickup. Have any of you owned one?