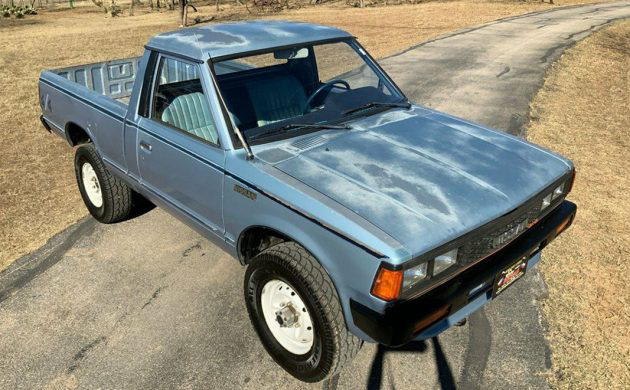 Patina is one of those words that a person either is on board with or any time it's used it's like fingernails on a chalkboard. Wait, do we all know what a chalkboard is? Just checking, I don't think they use them in schools anymore. Wait, do they still have schools? Before this spirals out of control, let's check out this 1986 Nissan 720 4×4 listed here on eBay in Fredricksburg, Texas. The seller is asking $11,500 or you can make an offer.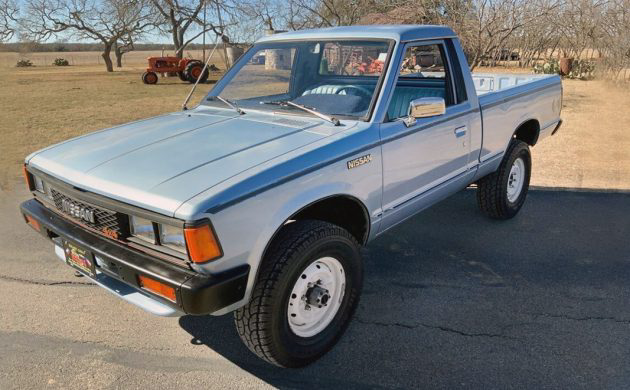 Yes, that's a pretty ambitious asking price, especially when a few short years ago I passed on this ST King Cab one, shown here on Barn Finds for $2,500, being the meatball that I am. At the time of that 2017 post, $2,500 was NADA's number. Today, NADA throws an average value of $2,900 and a high value of $4,000 so I'm not sure where the $11,500 number came from. But as they say, you can't go up on your asking price so start high. This looks like an incredibly solid example, that probably explains the price. That catalytic converter wouldn't last two hours in my neighborhood…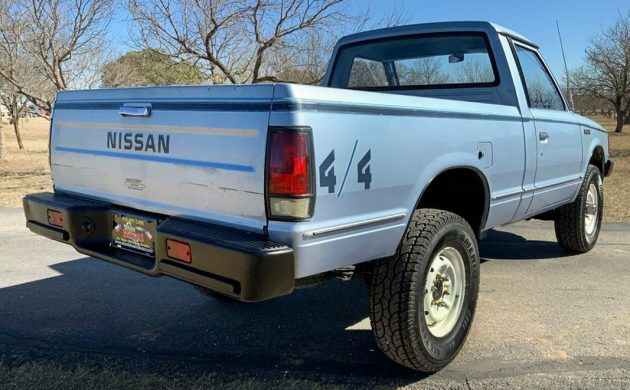 The Nissan 720 was offered for the 1980 model year and they came after the 620, which came after the 520, which came after the… 320? Fun fact: in the Japanese language, 420 represents impoliteness or rudeness, so they skipped that number in the series. That's all a moot point because beginning in 1986, Nissan introduced the D21 or Hardbody pickups, the company's first American-designed pickups. Although only the King Cab versions were designed here, the others were still designed in Japan. This is a shortbed version which is cool to see.
This example looks great, I don't really see a major flaw anywhere inside or out. The dash pad is always a red flag for me but maybe it's there to protect the dash rather than to cover up a cracked dash. The bed looks good, other than some possible rust in areas that have been touched up. After having the driver's seat repaired, the interior should be set. Although it almost looks like the floor and exposed fan motor have been sprayed blue, maybe it's a trick of the camera.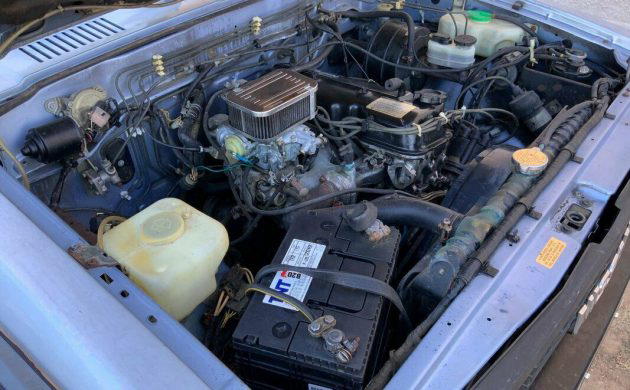 The Weber carb gives me the shivers, that's what my Dodge D-50 Sport pickup has, and at least on mine, it isn't a good solution to replace the factory carb. It idles at 1,100 RPM with no way to knock it down, I have to redo that. The ST (Sport Truck) model came with fuel injection in 1986. This engine should be Nissan's 2.4L inline-four with just over 100 hp and the seller has included great photos and a video shown here on YouTube and you can see that it seems to run great. Have any of you owned a 720 pickup?