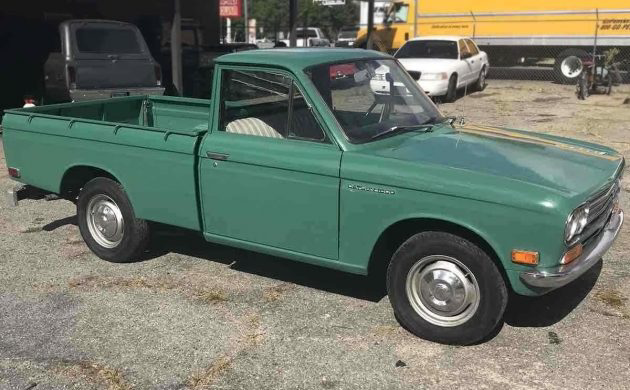 Not every "barn find" was found in a literal barn, it's a term to denote that a vehicle was discovered after being parked for months or years. Just like a new Mini Cooper is much bigger than the original ones were and a person doesn't have to ford a river just because they own a Ford. This 1971 Datsun 521 pickup was parked under a carport for 25 years and it can be found here on eBay in Statesboro, Georgia. The bid price is $3,850 and there's still a day left to get your bids in.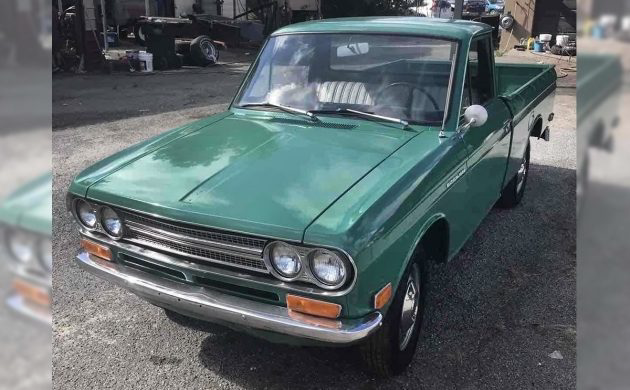 The seller says that this preserved Datsun truck was parked under a carport for 25 years and the only thing that they've done with it is to wash and wax it and generally dust it and clean it up a bit. It appears to be in absolutely incredible condition. Frankly, I can't believe that the bid price is so low on this one given the seemingly endless suitcases full of money that a lot of people still seem to have to spend on vehicles in 2020.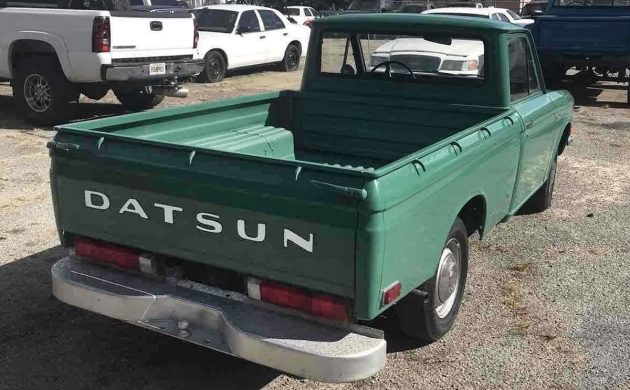 The Datsun 521 was an updated version of the Datsun 520, which was a milder design that I like much better for its innocent look, whatever that means. The 520 and 521 were made for the 1966 through 1972 model years with the 521 being the last half, from 1969 to 1972. The bed looks almost like new, unbelievable! But, they do admit that the truck appears to have been repainted at some point in its life, so it isn't 100% original.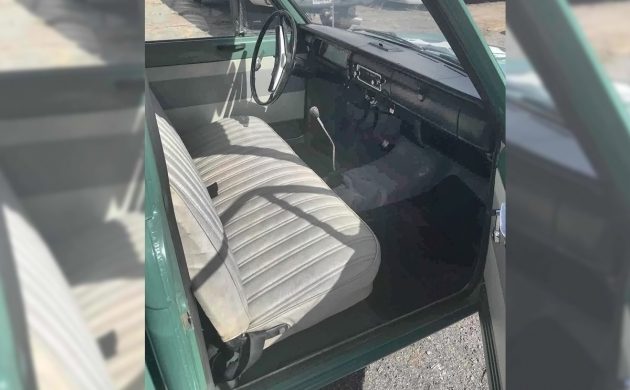 The interior looks great, too. The seat looks almost like new and there doesn't appear to be any rodent damage which is wild, normally that's my biggest fear with storing vehicles but this one appears to have been spared that nightmare, especially since it was stored outside. I don't see any dash cracks or any glaring issues inside.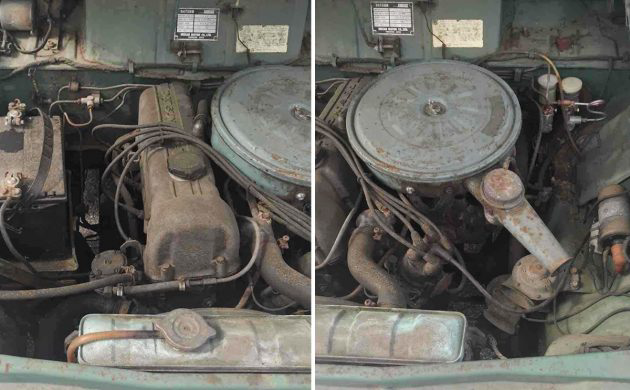 The engine is split in half, what the! Actually, the seller took all vertical photos and took two half-engine photos, so I had to tweak them to make them into a horizontal format. That's one of the problems with people today living on their smartphones, they think that everyone else looks at the world in a vertical format. Other than a pogo stick, a vehicle is  h  o  r  i  z  o  n  t  a  l   so I don't understand the vertical format for vehicle photos trend. Here's what my brain does when I see a listing with all vertical photos. The engine is Nissan's L16, a 1.6L inline-four with around 92 horsepower. It doesn't sound like the seller has tried to start it at all, hopefully it turns over at least. Are there any fans of these early Datsun pickups out there?