"Please read entire add don't ask stupid questions…" So commands the seller of this 1936 Dodge coupe. Considering the literary quality of the listing, I'd be inclined to ask a lot of what would probably be considered "stupid questions" but I'll try to do the deciphering so you don't have to. This Dodge project is located in Malaga, Washington and is available, here on Facebook Marketplace for $10,000.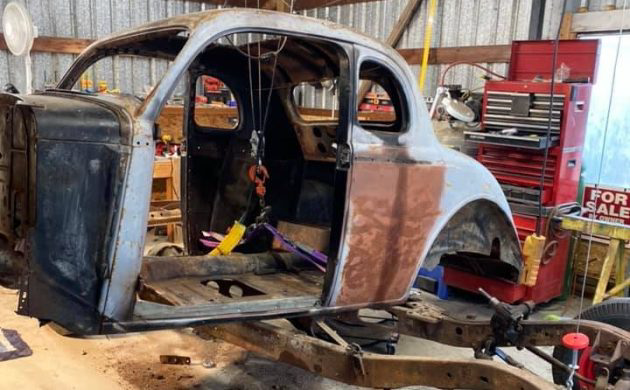 So, as near as I can figure, the seller bought this car, separated the body from the frame, and then "Was going to do s10 frame swap bought 1987 s10 v6 4speed transmission 67000 miles s10 now read for swap". There are no images of the S10 frame and engine so stupid question number one is, are those items included in the sale? The seller adds, "Then I find a 1924 dodge to start on can't do both my loss your gain want to sell as a package deal but would split up for the right deal price is OBO not in a hurry to sell don't waste my time with is this available add is I still have".  OK, so now I have to worry about wasting this guy's time as well as asking stupid questions. I think he's trying to say that he'll split up the 1987 S10 components and this Dodge Coupe, or sell them as a "package deal" but I can't tell with certainty and I don't want to ask stupid questions or waste anybody's time!
OK, so this '36 Dodge Coupe (they were offered with and without a rumble seat and the Dodge sales brochure suggests that "Here is the ideal car for businessmen or a personal car for women") was built with an 87 HP, 212 CI, in-line, six-cylinder flathead engine and a three-speed "Synchro-Silent" manual transmission. Both may be missing, there is no reference to either, and that would require another questionable question. But the differential and suspension are both still attached.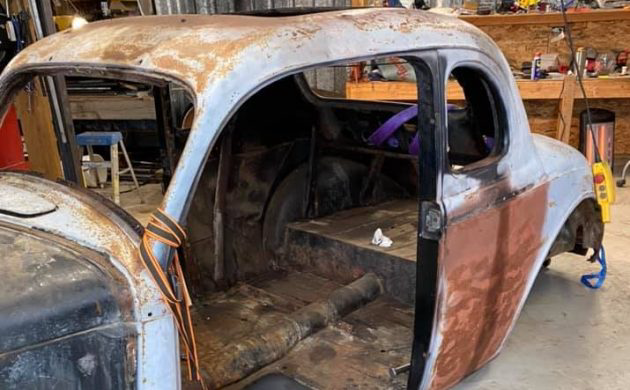 The body appears to be in reasonable shape and not suffering from significant rot though the seller states that there were rust spots on the floor and battery box. There are forward sections of the floor (toe board) that have been removed but it's not clear if they are usable or need fabricated replacements – and I'm not asking. All of the trim and external parts have supposedly been saved. In spite of the confusion with the listing, the disassembly and steel removal that has occurred appears to have been well facilitated and the shop looks to be appointed with the proper equipment for such a project undertaking.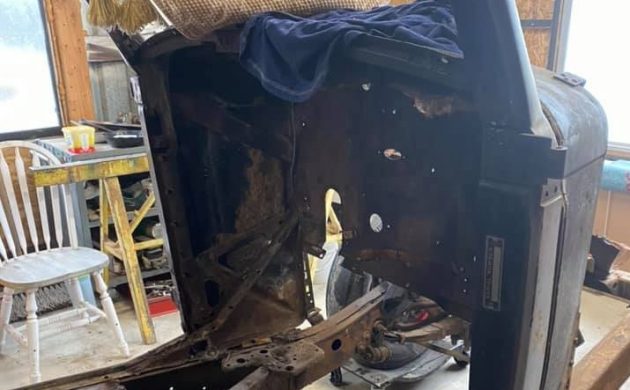 There are no images of the interior before deconstruction, so there's no telling what one might have, or have had, to work with on that front. It's best to assume that it will need a complete and total redo.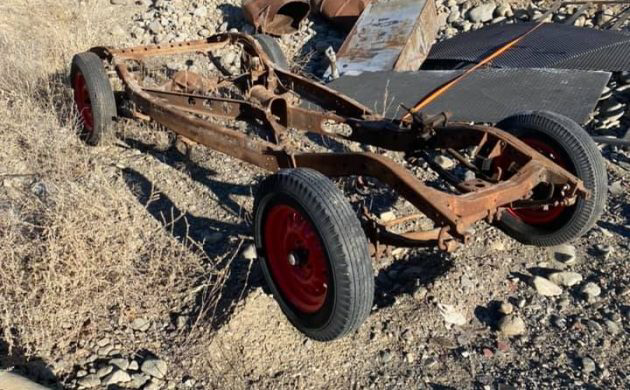 The good? It's a stylish '36 Dodge and not the uber common Ford or fairly available Chevrolet from that era. The bad? Besides the price, pretty much everything else thanks to the listing and attitude. There may be something here with which to work but I'm not about to poke the bear, how about you?