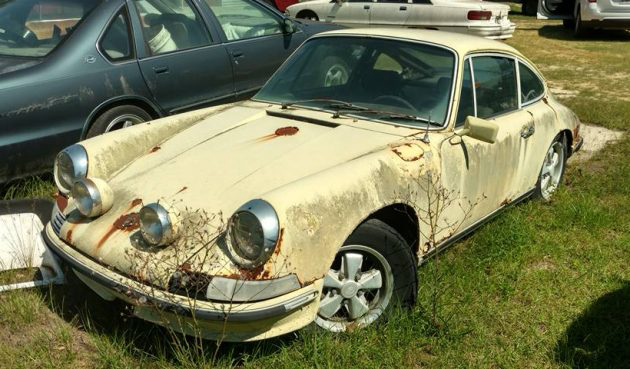 An interesting long-hood Porsche 911 popped up on social media this week, prompting a firestorm of comments on the rarity and proposed value of an already pricey project with some desirable competition components still attached. The hood-mounted fog lamps and roll cage all point to a checkered-flag past. Find it here on the Abandoned and Neglected Cars Facebook page, courtesy of a group member in Georgia.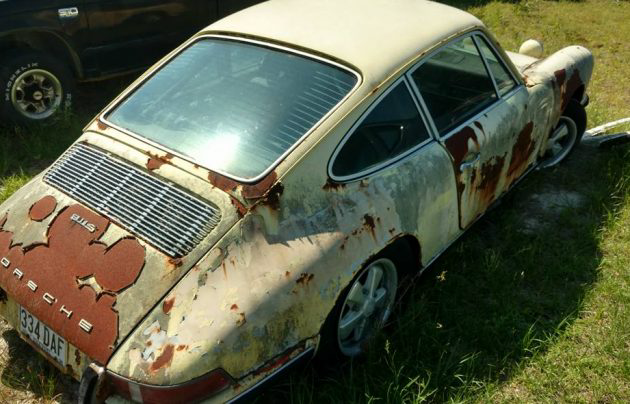 As we already know, early 911s are among the most desirable you can find. While the Porsche bubble is subsiding ever-so-slightly, the best of the breed still command top dollar. This example, as an S model that is still largely preserved despite the extent of surface rust, would command a fair price even in its current state. Factor in the extremely valuable hood-mounted driving lamps, Fuchs alloy wheels, and what's likely to be a competition-grade roll cage, and you have a car with a desirability factor that just jumped by 10x due to a possible racing pedigree.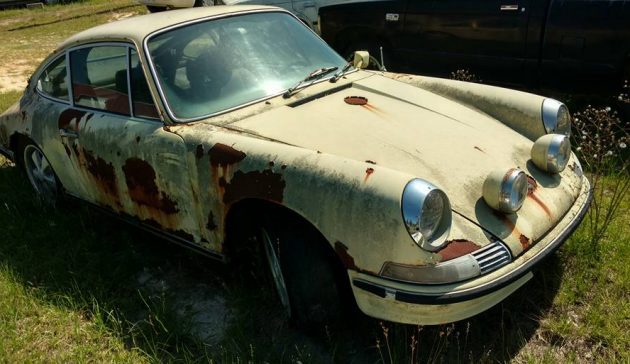 Does it need everything? Of course it needs everything. There's rust puncturing the sheet metal in places and I'll bet the owner has said it "ran when parked" more than once. But as a 911 S-package car that's still wearing clues to its time spent on the track or hammering through the woods on rally stages, there's no question it should be restored where needed and preserved when possible. Obviously, the location of this car and whether it's even for sale is a mystery, but perhaps one of our readers in Georgia has spotted this long-hood in their travels.