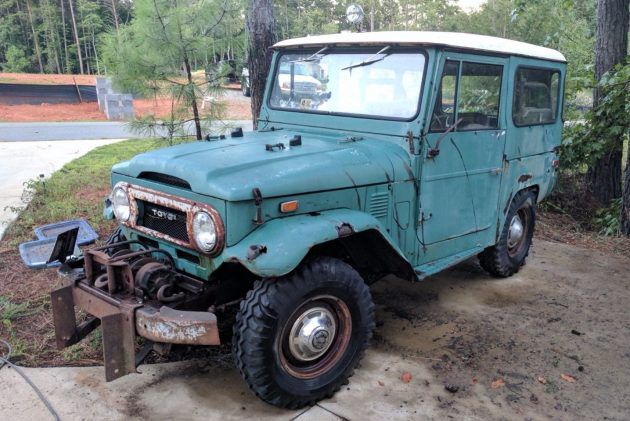 Have you ever come across an ad for a car that is so engrossing that it persuades you to overlook what a monumentally bad decision buying the car would be? That's where I find myself with this 1974 Toyota Land Cruiser FJ40, listed on eBay with no reserve in Charlotte, North Carolina. Go ahead, take as long as you need to read the ad—I'll wait.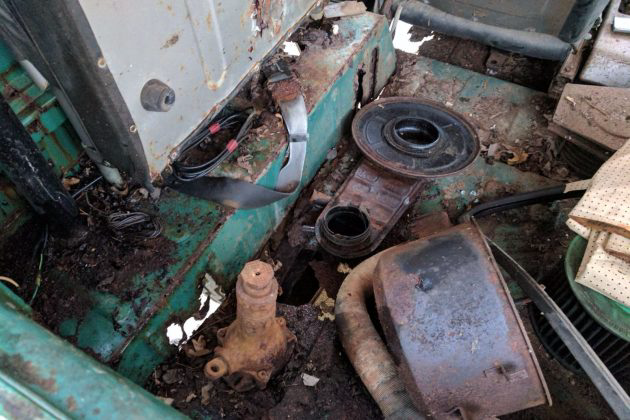 I know my job here is to break down the ad for you, but I'm really at a loss for what I can add to the yarn that this seller spins, so I'm left contemplating the seller's art instead. I think your experience of this ad might be dependent on how you view it; I read the text first, then looked through the pictures, which is probably a mistake, because the pictures show a vehicle that's pretty hopeless. Had I perused the pictures first, then read, the text might have instilled in me a sense of purpose, of obligation to rescue this poor pound dog—but looking at the pictures first might have put me off of reading the text at all. It's a real conundrum. That's the rear leaf spring mount sticking through the floor there, by the way; the section of the frame that it's supposed to mount to is gone.
The seller is clearly a starry-eyed Land Cruiser nut—cherished memories will do that to you, I guess—and sees a lot in this FJ40 to get excited about, like its 1974-only F.5 engine/four-speed combo, the intact Toyota badge on the steering wheel, the original stickers in the glovebox and on the dash, and the OEM rubber floor mat with an extra hole cut out for the winch option. The use of allegedly more corrosion-resistant metal on 1974 and later Land Cruisers is noted, which is funny because all I see on this Cruiser is rust.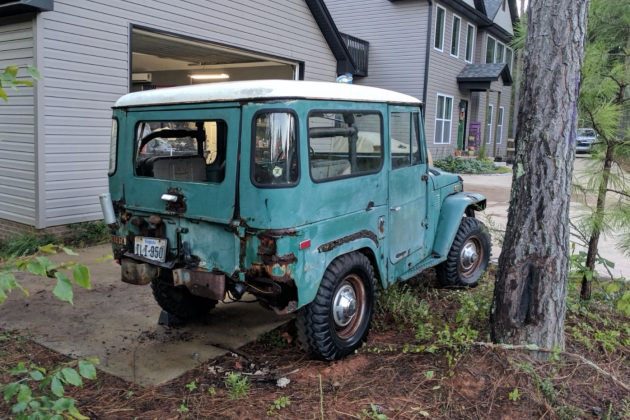 This seller seems like a pretty engaging sort, so I wonder if a more one-to-one sales approach than eBay, showing prospective buyers the truck while regaling and inspiring them in person with stories of its past and potential, wouldn't make it seem like less of a lost cause. Then again, a no-reserve eBay auction is probably the best way to get top dollar for what this Toyota is; the seller promises that, fully restored, Land Cruisers like this sell for $30,000 or more, but even at a high bid of $2,500 as I write this, I'm not sure I see that math adding up. How about you—is this storyteller's tale enough to sell you on this old wagon?