Josh and I have arrived in Portland! The journey from Boise, Idaho to Portland, Oregon takes about 6 and a half hours. That's not too bad, but the triple digit heat made the trip unforgettable. We wished we had spent a little less time on the suspension and a little more on the AC system. The car only gave us one surprise, but we were able to fix it and completed the journey.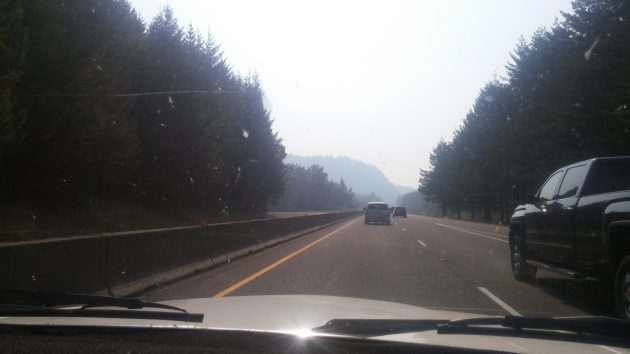 While climbing a hill right outside Boise, we lost power and were forced to pull over to the side of the road. After turning on our hazards, we took a look under the hood. Nothing was out of place so we checked for spark and fuel. Bingo, no fuel! Josh thought to check the fuses and sure enough! Turns out the cigarette lighter and the fuel pump are on the same fuse. Our phone charger had fried it. After replacing that, the engine came back to life and we were on our way!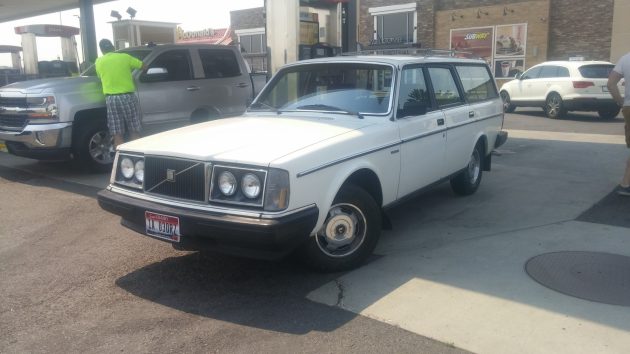 Portland's motto is Keep Portland Weird…Well, they are doing a fine job, but the state of Oregon as a whole is doing pretty good too! After pulling into a gas station in the middle of nowhere, we were greeted by a long line at the pump. See, in Oregon you can't pump your own gas. I know it creates jobs and all, but when you are used to being able to jump out and do it yourself, it's really frustrating to have to wait for someone else to put the nozzle in the filler.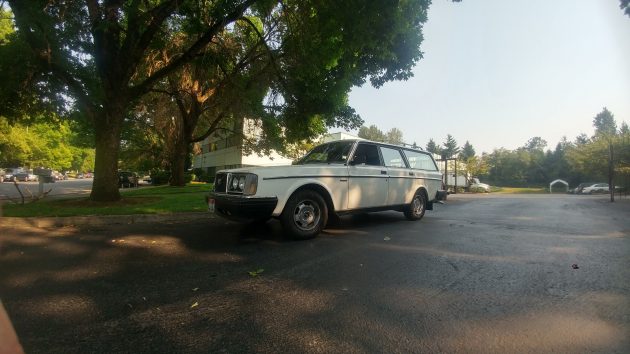 Anyway, when we got just outside Portland we stopped off at iPd to pickup a speedo gear and say "hi". Then we dropped into downtown and headed to the start to get registered. There were a ton of nice cars already there and our humble station wagon seemed a little out of place. After parking, we were warmly greeted by friends we had made a years ago when we ran the rally.
So, those feelings of inferiority quickly faded away. We were among real car guys and gals and most of them appreciate everything with four wheels that is remotely interesting. Some noticed our subtle upgrades and and a few even poked fun. We know that the doubters will be surprised when we climb that mountain tomorrow!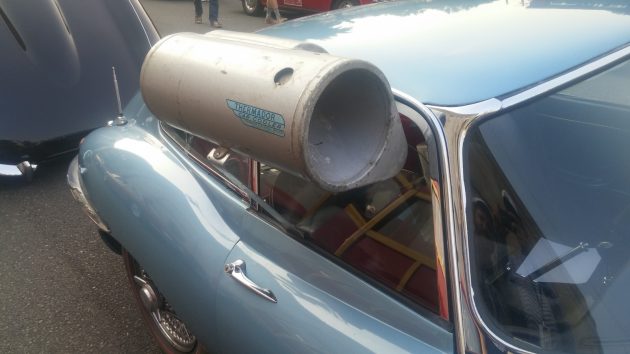 This guy has the right idea. I had better get on craigslist and see if we can find one of these swamp coolers quick. We are headed up Mount Hood and it is going to be hot! This is going to be a test to see what our old cars and all of us are made of. Many cars are going to overheat and I'm sure a few drivers and navigators are going to lose their cool. It's going to be a lot of fun, so stay tuned as we tackle the Northwest Classic Rally!
Read all the stories about our rally wagon:
Rally Update: We Have Arrived In Portland!