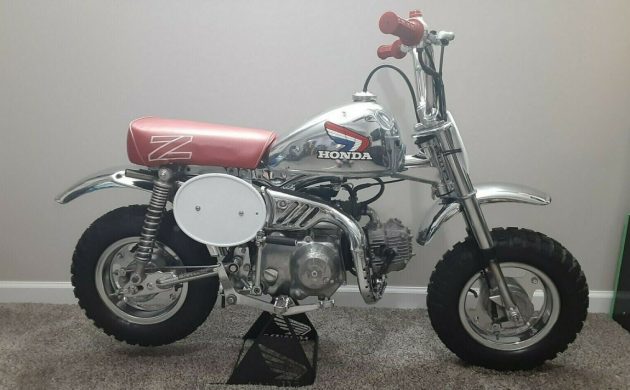 Here is an interesting bit of two-wheeled motormobilia, a Honda Z50 mini bike. I'm used to older style minibikes, simple steel frames frequently powered by the Briggs and Straton horizontal shaft motor "borrowed" from your father's lawn-mower, but not one that is really more akin to a miniature motorcycle. And this 1986 example appears to be in nice shape so let's take a look. It is located in Glenwood, Iowa and is available here on eBay for a current bid of $4,300, fourteen bids tendered so far.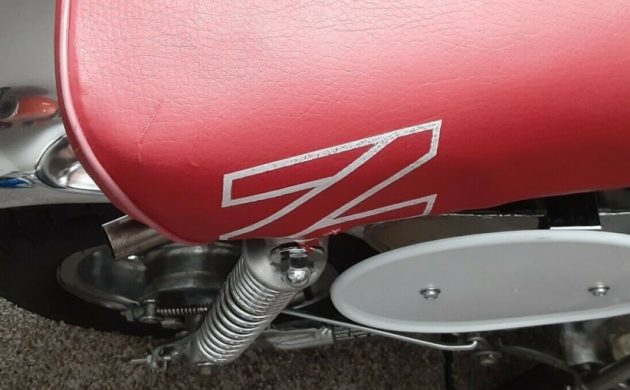 Honda manufactured the Z series between 1964 and 2017, and yes, the earliest examples, "Monkey Bikes" in Honda's nomenclature,  were more like the lawnmower powered version referenced above. As for specifics, this example appears to be a Z50R, produced between 1979 and 1999, and this specific bike is notated as a "Christmas Special" model. These were designed principally as off-roaders or a dirt-bikes.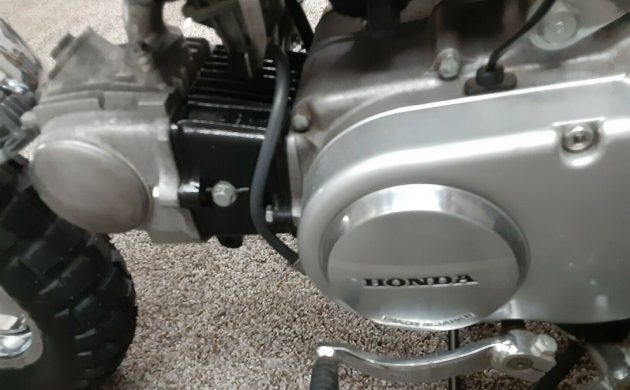 The seller has introduced a new twist on a vehicle's running condition, specifically with, "The bike ran before I took it apart". OK, that's a creative twist – I'd go with the assumption that this is a non-runner. The engine is a 49 CC, single-cylinder, OHC, unit working through a three-speed, semi-automatic gearbox; at least that's the claim based on available research. Top speed is listed as 28 MPH.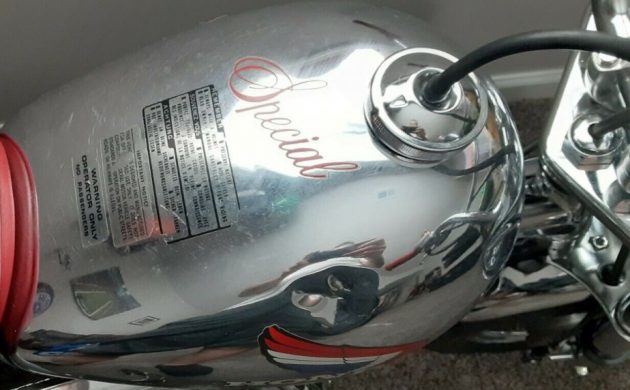 The seller mentions that this example has a dented fuel tank, probably from an off-roading mishap, or maybe a step-ladder got dropped on it, who knows. It's unfortunate as it's a minor item but it mars the overall appearance of the gleaming chrome tank. The seat is listed as original, and it still looks to be in fine shape, though the seller mentions that there are some small rips above the shock mounts. The number plates are non-stock replacements but they look just like the originals based on what I could find among stock Z50 images. The seller adds, "This bike has been taken completely apart and cleaned up and put back together with original and OEM Honda parts". Maybe not a restoration, but a refurbishment, I suppose. New tires have been added as well.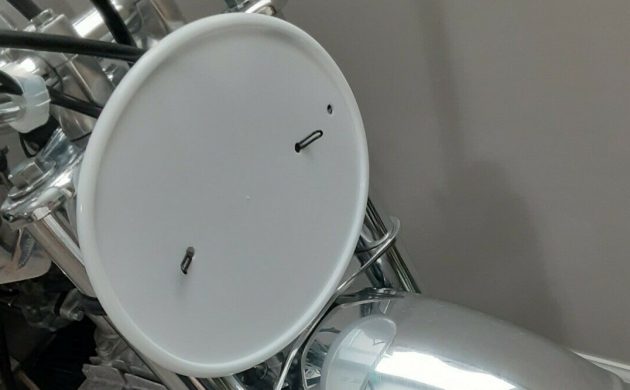 I have to say, the bidding territory seems surprising but maybe that's the going range for this model. Listed here is a similar 1986 Z50 "Special" auctioned by Sotheby's in December of 2018 and it sold in pretty rich territory. So, are these going to be the next "big thing" in collectibility? That seems like a stretch but who knows, it would be great to hear from former or current Z50 owners that could shed some additional light on these interesting little "Monkey Bikes".