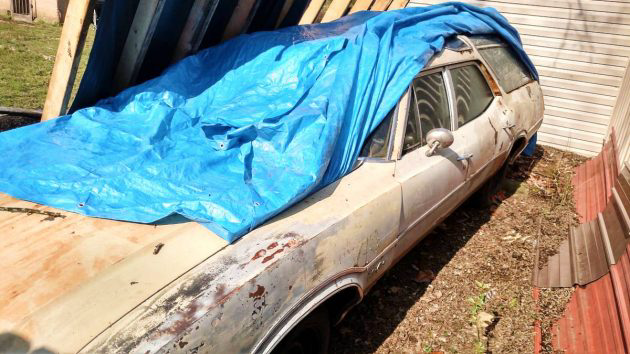 I'm not sure if it's a sign or what, but I keep coming across Vista Cruisers! I saw a sweet green example by my house a couple days ago, we've featured a few recently and now this '72 project showed up in the inbox. I've been a major wagon fan for quite some time now and the Vista Cruiser is definitely one of my favorites, so I couldn't resist. This project is going to need some serious work, but the seller is hoping to find a good home for it and is willing to hear offers. It's currently listed here on craigslist in Chattanooga, Tennessee with a $1,500 asking price.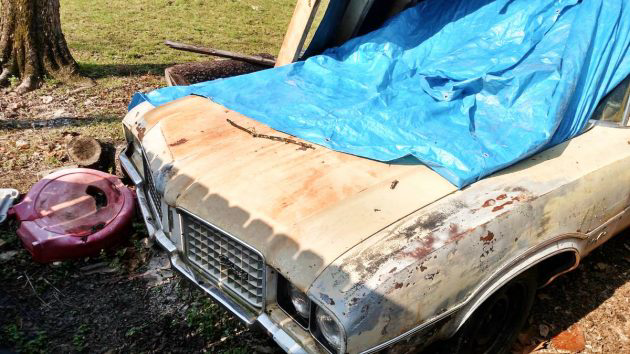 I've been in touch with the seller and was able to get more photos and information about it! Here is what they had to say about it – Been in the family for over 30 years. Dad always wanted to restore it but never did. Now I have it and don't have time to. Did run and drive before it was parked. Some rust and the moon roof does leak a little.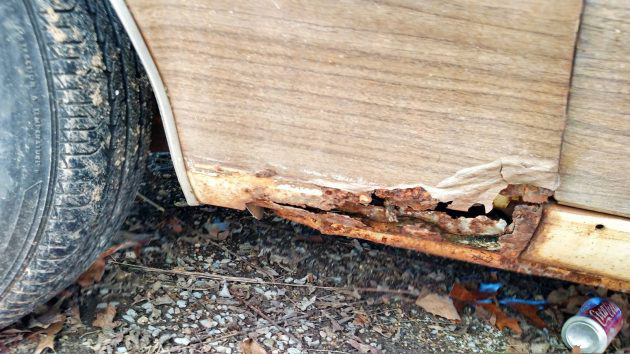 It's too bad they haven't been able to do something with their dad's wagon, but I understand how busy life can get. If they would have parked it indoors with something other than a blue tarp over it, it would probably be in much better shape right now, but at least they are willing to negotiate on the price.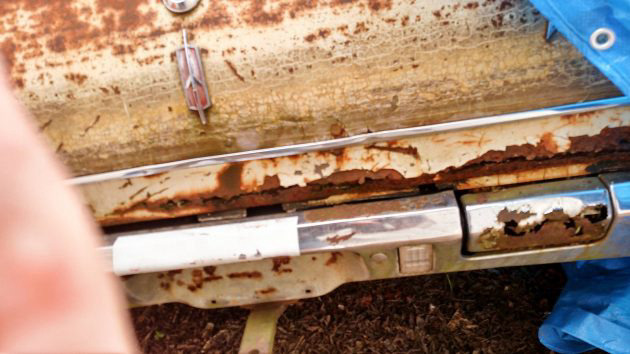 The rust around the tailgate definitely hurts value and takes this from a simply get it running and driving project, to a full out restoration.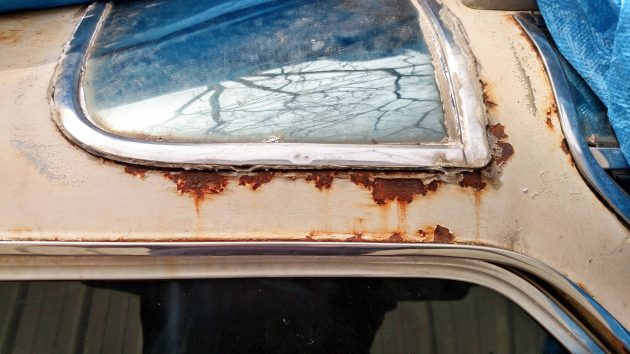 There is a dedicated following for these family haulers with plenty of people willing to restore them. Heck, the one I spotted down the street had already received a top to bottom restoration and looked fantastic. This example definitely has issues, but for the right price it might be worth picking up either to restore or to use as a parts donor for a more solid Cruiser.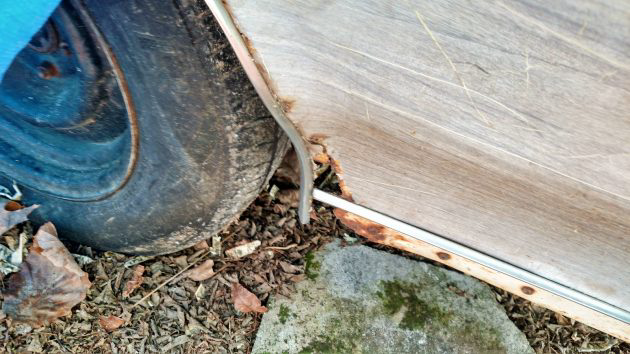 I've yet to find a Vista Cruiser nearby that I can afford, but I'm keeping an eye out for one. If this one were close by, I would be going to take a closer look to see if it's solid enough to be worth fixing up or if there are at least enough good parts left to be a good parts donor. So do you think this old family hauler has much hope for ever seeing the road again?