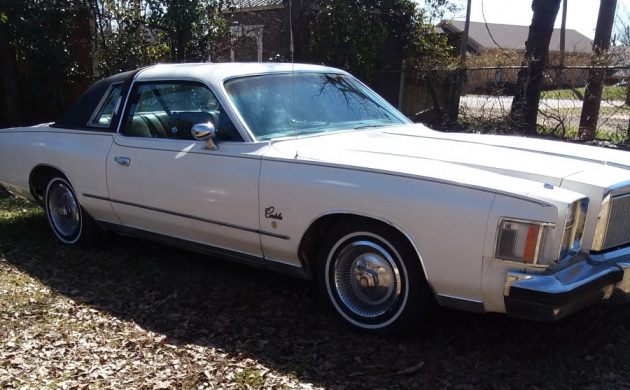 The seller of this very evocative 1978 Chrysler Cordoba gets bonus points for not mentioning "Corinthian leather" in their listing! It is a beautiful car for the era and unfortunately was parked upon the owners' deaths some time ago. It's listed for sale here on Facebook Marketplace, as well as here on Barn Finds, and is located in Tyler, Texas. The asking price for this level of late 1970's luxury: a mere $5,000!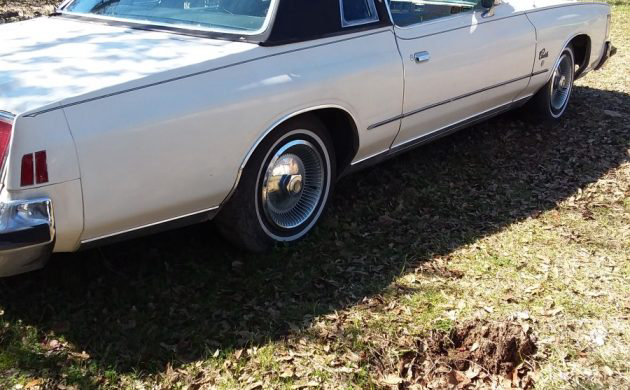 We're told that the car has been parked for approximately 10 years and was driven to the spot. The passenger side of the car looks great in pictures, showcasing all the glitz and glam that was Cordoba. I'm particularly partial (having worked for a hub cap store from 1983-1988) to the giant chromed plastic wheel covers that do a pretty decent job of simulating cast wheels. Apparently, they didn't stay on very well over bumps because we sold a lot of singles to Cordoba owners!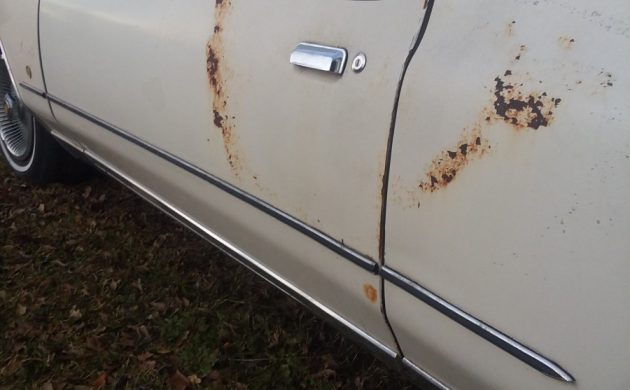 Unfortunately, the driver's side does not look quite as clean, although the seller maintains it's just surface rust (and to their credit, uses this picture as the lead for their FB ad). While this can't just be polished out, I've been amazed at what a skilled body shop can do blending new paint with old, so it might not be time for a full repaint just yet.
But let's face it, the Cordoba was about how you felt inside it. Leather everywhere along with touches of fake (but impressive) gold and wood. The seller tells us the interior is in great shape!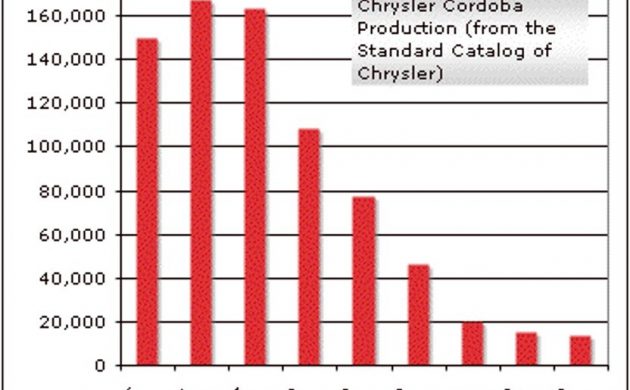 courtesy of Allpar.com
Despite rather ordinary underpinnings, over 108,000 Cordobas were produced in 1978, even though it was only a refreshed 1977 model, with stacked rectangular headlights and sharper edges distinguishing it from its predecessors.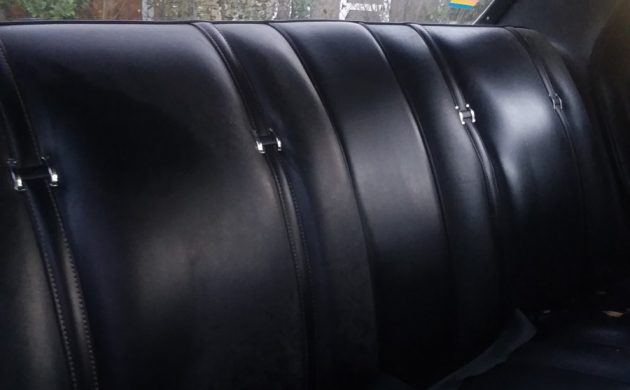 The rear seat looks hardly used!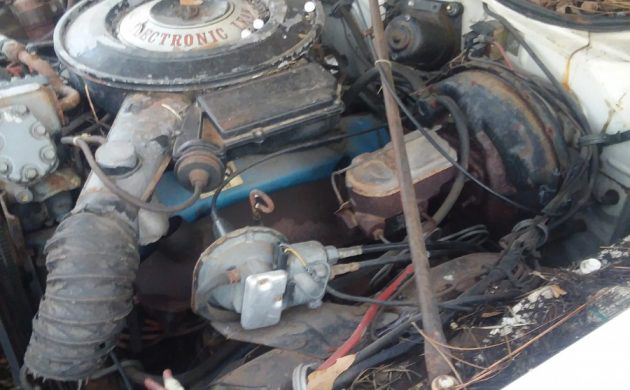 The engine in this particular Cordoba is the larger 400 cubic-inch V-8 (a 318 was also available) and looks pleasingly stock. However, the seller tells us the car no longer starts, although no details are given. Thankfully, parts and expertise are plentiful for these engines if something beyond a tuneup is needed.
Part of the reason the car looks as nice as it does is the mere 82,000 miles it's covered. Perhaps that's why it still has all four wheel covers! Let us know what your Cordoba experiences are in the comments, and be sure to update us with the story if you buy this car!