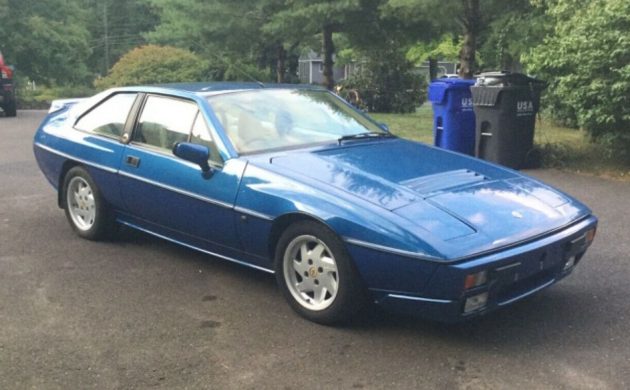 This 1990 Lotus Excel is a vehicle the British automaker never imported to the United States, making it a rare sight on these shores. I've noticed this car on my lcoal Facebook Marketplace and have thought once or twice about checking it out, but ultimately decided it was a bit too far out of my current lane of projects. The Excel featured the traditional recipe of lightweight construction and lithe handling, aiding by 50:50 weight distribution. This example is a later production model, possibly one of the last few cars built, and should have the more powerful 912 four-cylinder engine, pushing out a healthy 180 b.h.p. Find it here on eBay where bidding is approaching $8,000 with no reserve.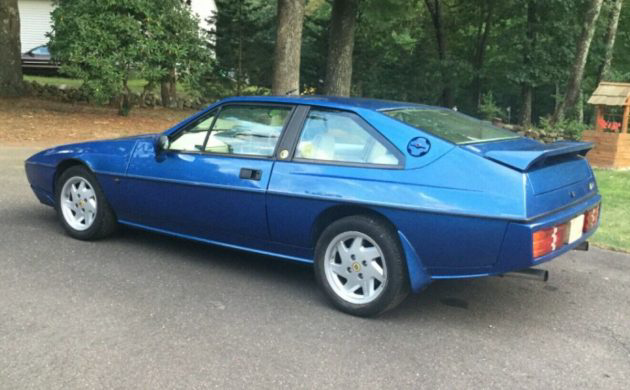 In the United States, our awareness about Lotus (among enthusiasts who don't passionately follow the marque) is typically limited to the Esprit, the Elan, and maybe the Europa. Models like this Excel tend to fall under the radar, largely because Lotus decided against bringing it here due to the changes it would be forced to make to the car for it to comply with stringent emissions laws in the U.S. That being said, it wasn't exactly an iconic model in the brand's history, which makes it curious (to me) that someone went through the trouble of importing an obscure model such as this. Of course, if you're a Lotus enthusiast and need to have one of everything, it begins to make more sense.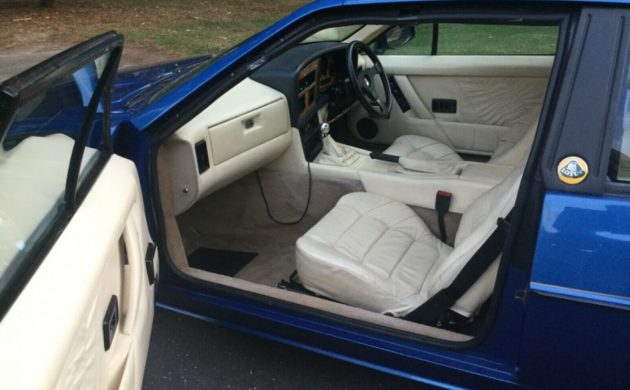 The Excel looks quite clean, inside and out, with beautiful blue paint and a cream interior that is holding up surprisingly well. I say that because Lotus interiors of this vintage can start to look a little downtrodden if not maintained or at least kept out of the sun, and this cabin looks quite fresh. That's not an easy color of leather to keep clean, either. The seller doesn't provide any details on how long he has owned it or the history of the Lotus' arrival in the U.S., but I'm going to guess it's been loved by its various caretakers. Neglected Lotuses are quite easy to identify once you open the doors and peak inside; this one doesn't appear to be hiding any secrets.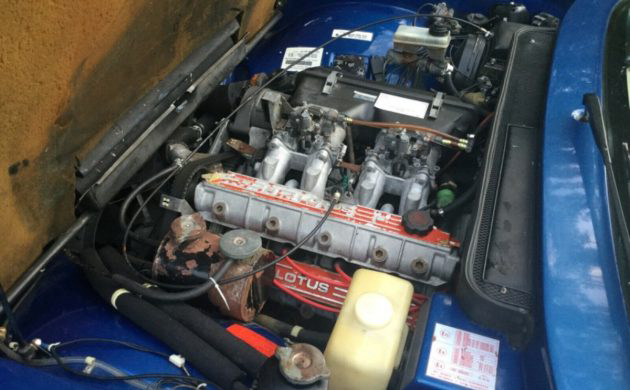 The seller notes that the twin-cam engine is paired to a five-speed manual with independent rear suspension, a nice combination when offered in tandem with the characteristically low curb weight of a Lotus of this vintage. Starting in 1989, the Excel received what would be its final cosmetic make-over, which gives it a more modern feel than you'd expect for a model introduced in 1984. You'll certainly be one of a very few Excel owners in the country, and given only a few hundred are still registered for use in the U.K., you'll be part of an elite club no matter where you go. Would you consider an obscure Lotus model like this or hold out for an Esprit?