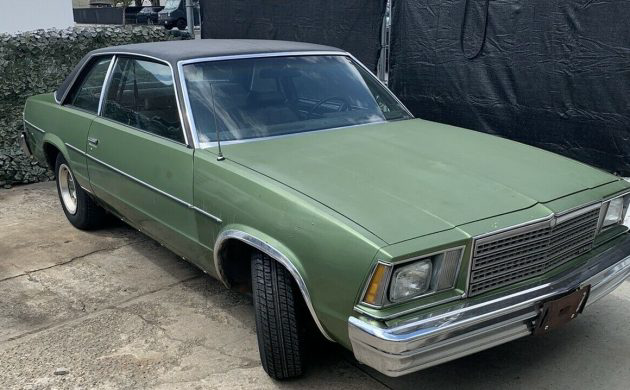 By the time the fourth generation of the Chevelle would come out, the Malibu nameplate had taken over duties. The downsized cars would run from 1978-80 and replace the Colonnade style that had come before it. The Malibu was your ordinary family-type automobile and yet it could be equipped with an interesting option not seen since the days of the Super Sport: a 4-speed manual transmission. The seller's 1979 Malibu appears to be one of those cars, with little more than 1,900 of them built in the U.S. that year out of 378,000 cars. Located in Bronx, New York, this car is available here on eBay and waiting for the next bidder to go past $3,170. Thanks, Larry D, for this tip on this one.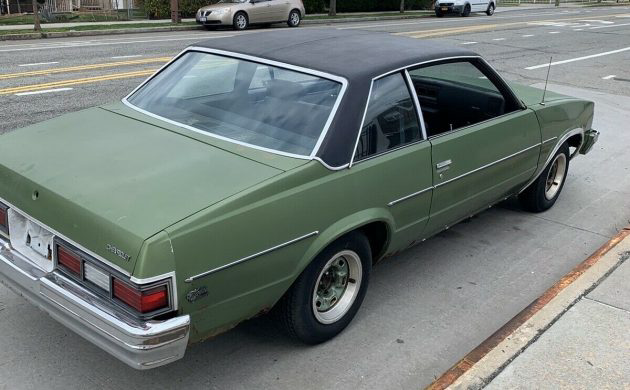 We don't know if the 4-speed could come with anything other than a 305 cubic inch V8, but that's the engine that's in the seller's car, which we believe was acquired from the original owner. Hardly a fire-breather, the 305 was reported to put out 160 hp. While that's with a 4-barrel carburetor, the compression ratio is set low at 8.4:1 for lower emissions. Counting production in all North America, 1,748 Malibu's had the 4-speed in 1978, 2,045 in 1979 and just 326 in 1980. That's only 4,119 installations in three model years combined.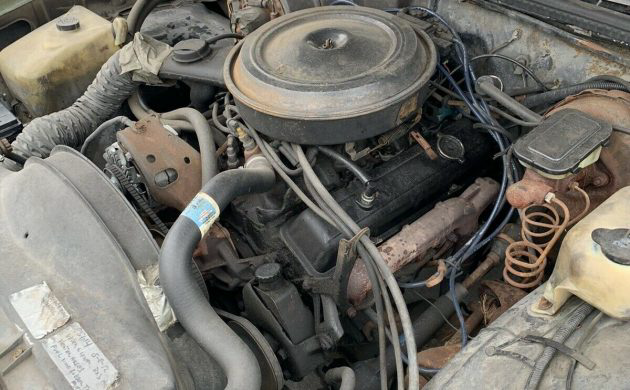 This 1979 Malibu coupe wears faded and mismatching dark green paint with a corresponding vinyl top. The seller refers to "common rust for its age" but that can mean most anything as does "common G-body rail rust/rot." That implies that everyone is familiar with where G-bodies rust. What we do know is that the last 12 inches of the body on each side where the body mounts to the frame is rusted through. Which doesn't exactly sound minor. The weather-stripping is cracked most anywhere you look, but we're told all the glass is intact. There is also rust reported in the tail section of the car at the rails.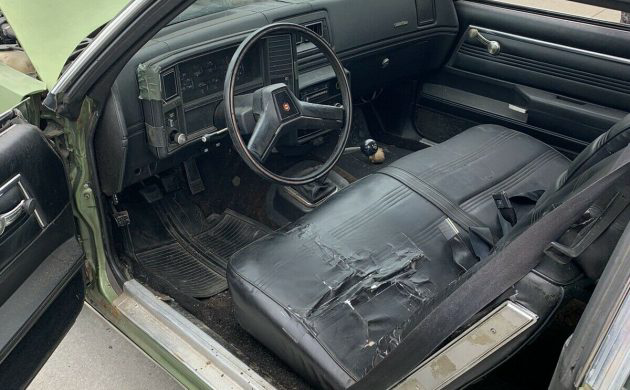 This car's odometer reading is about 89,500 and the passenger compartment is wearing each one of those miles. While the back seat looks good, the front seat is largely held together with black duct tape. And the dash pad has cracks from being exposed to sunlight and the headliner is sagging. Fortunately, the car is said to be a good runner, although it's a noisy one since the exhaust from the catalytic converter back is said to have rusted off. We're told the manual tranny is goes smooth through all the gears.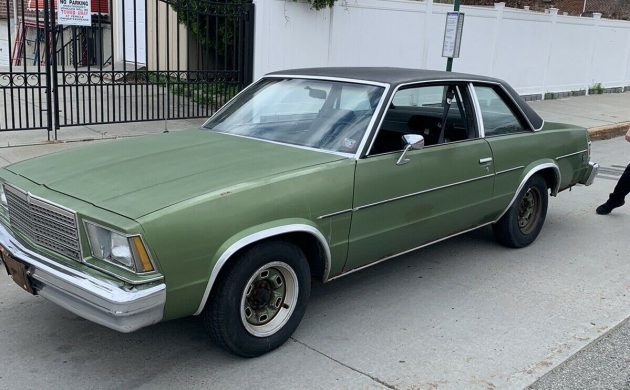 A few bucks have been invested in a new set of tires and we're told the brakes work fine. This was a non-factory A/C car to begin with, so none of that kind of plumbing is there. Current resale values on these cars are not high, priced in used car territory. A rather nice Malibu from 1979 would go for maybe $8,000 according to NADA and this one is not in that kind of condition. The 4-speed probably adds a premium, but perhaps more as a novelty because collectors may not be seeking them out.