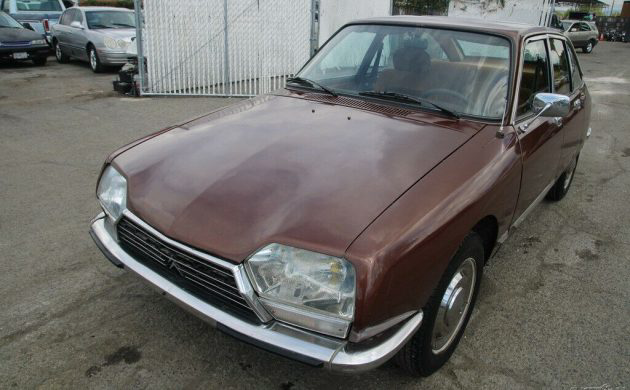 Although it remains one of my favorite pages on eBay, it's still sometimes difficult to look at what turns up on the web store, Just Donated in Orange, California. In this case, it's a 1975 Citroen GA Pallas, a running, driving specimen with no major flaws that appears to have owned by an enthusiast, and still wears its European license plates. This is a highly unusual find stateside, as this model was never officially sold in the United States. Factor in that it appears to be in lovely condition with no major body damage or mechanical faults – not to mention, nice paint – and it becomes even more of a head-scratcher as to how it ended up here. Find the Citroen here on eBay with bids approaching $4K and no reserve.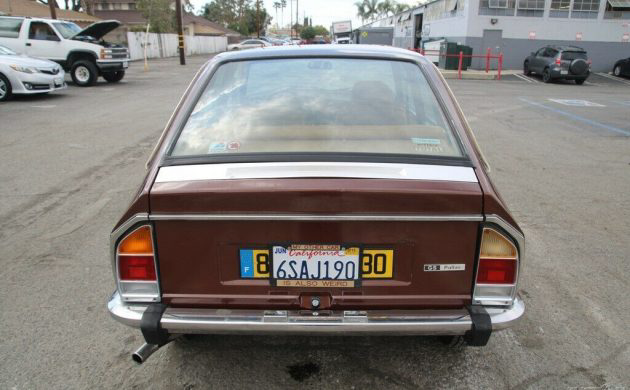 So, take note of the license plate frame: "My other car is also weird." I mention this because you can basically throw out the logic that this was a grey market import found in a dusty garage and not wanted by the previous owner's heirs. This had to have been owned by an enthusiast who happily acknowledged his or her love of oddball cars. Why, then, was this Citroen given to a local charity? I have no doubt that it will end up in the hands of a French car enthusiast once the auction is over (thankfully), but I think there is little doubt it would have found a loving home within about an hour of being listed on craigslist.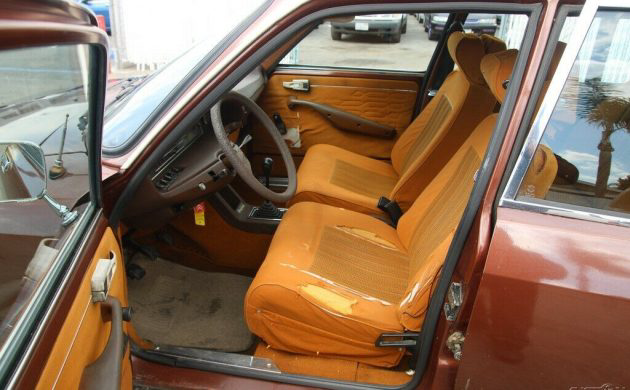 It's in lovely condition, too, with the driver's seat really the only major flaw, aside from some tearing of the fabric on the passenger door. The Citroen GS slotted in between the upmarket DS and the entry level 2CV. The Pallas trim was the top of the line offering for a GS, which featured an unusual air-cooled flat four under the hood, and paired to a manual gearbox with front wheel drive. While not overly powerful, the slippery shape – a Citroen hallmark – enabled it to make the most of its meager output, cutting through the wind at a far more efficient level than other models. The development for a U.S.-market car got quite far before the plug was pulled, all the way to the point of developing DOT-friendly sealed beam headlights.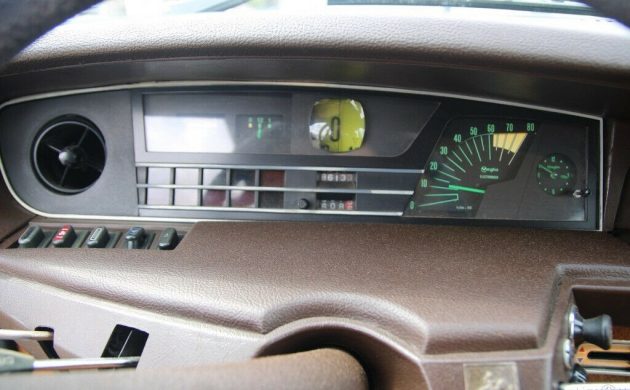 The GS has one of the wonkiest gauge clusters you've ever seen, including a "rotating drum" speedometer, which has got to be great fun to spin up, even if you're going quite slowly. The car remains in excellent shape inside and out, with only some broken plastic trim and a missing piece of chrome rub strip on the rear door on the driver's side (the chrome trim protective strips along the sides was part of the upmarket Pallas trim, along with full hubcaps). This one makes little sense to me in terms of how it ended up here, but I hope it finds a good home soon as it's too nice to linger in the donation lot any longer. What do you suppose the explanation is?