This 1995 Alfa Romeo 164 Quadrifoglio is the top shelf model of Alfa Romeo's flagship in the U.S. in the mid 90s. A rare car to find today in any condition, this example appears to be well maintained and features the preferred manual gearbox. I've lusted after the 164s for a number of years now, and if it weren't for fears of limited parts supply and somewhat sketchy reliability even in cases of cars that were at least casually maintained, I'd own one by now. This example has a few flaws but the seller contends that the maintenance records paint a picture of a car that's been loved. Find it here on eBay with bids to $5,655 and no reserve.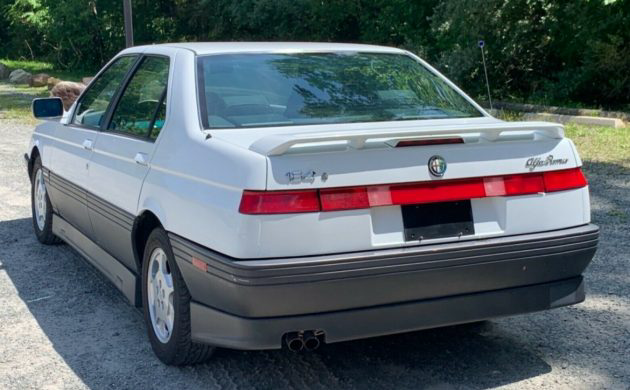 The Alfa is powered by the legendary 3.0-liter Busso V6, which makes some of the best sounds you've heard in a car that isn't a Ferrari. The sonorous engine note alone has tempted me into one of these distinctive sedans, along with the standard bodykit that came with the Quadrifoglio trim. Throw in the Speedline wheels, nicely bolstered leather buckets, and the styling that was like nothing else coming from the Alfa's primary competition at Mercedes-Benz and BMW, and you have a sedan that doesn't have many equals in the middle 90s. Of course, Alfa was struggling to stay relevant in the U.S. at this point, so you don't see too many of them today.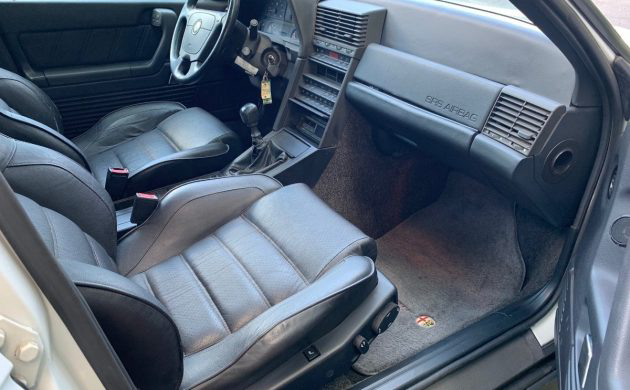 The interior is gorgeous, and Alfa has a strong history of putting some of the best bucket seats known to man into its cars as standard equipment. The leather in this 164's interior shows only modest signs of wear along the driver's thigh support, and the carpets and floormats appear to be quite clean. The dash shows no cracks and there don't appear to be any modifications, with the original steering wheel and radio remaining attached. The seller notes that while the air conditioning components are still with the car, it does not blow cold for reasons not yet diagnosed. The listing claims all major electrical components work and that the sunroof works and does not leak.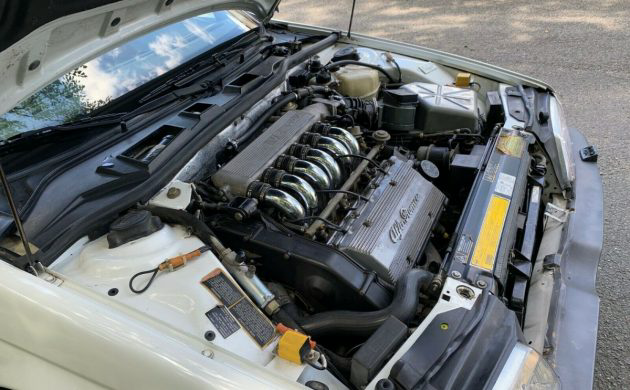 The engine and its distinctive polished intake runners looks to be in fine shape, and the paint on the strut towers is surprisingly clean. The plastic trim that meets with the body at the bumper level appears to be faded, and there are some blemishes on the lower portions of the body cladding. This could be cleaned up and definitely make the Alfa feel a few years newer, but it's not essential. The seller reports that the 164 drives well, and that the brakes and tires are in fine shape. If the service records that accompany the car paint a picture of continuous maintenance, this one is worth a closer look if you're a closet Alfa shopper like me.