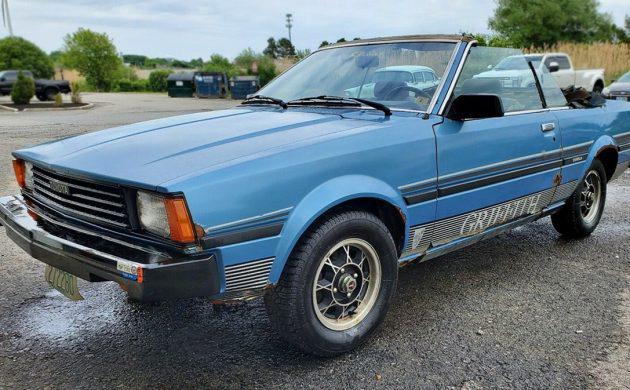 We've all heard the phrase, "Just because something is rare doesn't make it valuable." A few of you would add "or, desirable…" on this one, I'm guessing. Nevertheless, this 1982 Toyota Corolla SR5 Griffith convertible is very rare but it's also very rusty and would be a very big project. The seller has it listed here on eBay in Newburyport, Massachusetts. The bids are at $1,050 so far and there is no reserve.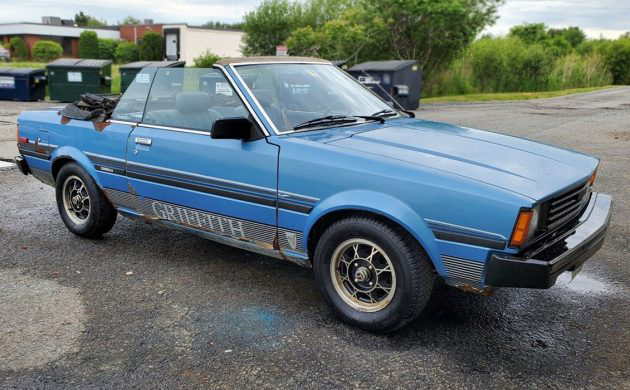 I can't imagine what the buyer will find once they start restoring this car. The visible rust gives me the chills, it seems like it has to have ravaged the underside and must be in almost every nook and cranny. It's too bad that this car isn't from the Pacific Northwest or even the southwest portion of the US where the rubber parts would be fried but at least the body would have been saved from the evilness of rust. The seller does say that the frame is solid, which I'm guessing they mean the underside. Some photos would have been nice, as usual, but it's 2020.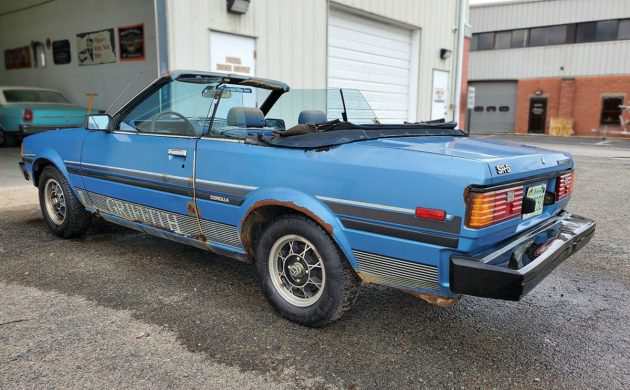 I'll try to not talk about the rust again, but it's impossible to not think about it if a person has owned a car with lots of rust on it. Growing up in the upper-Midwest, I have had too many rusty cars and I know that it's about the hardest thing to fix and to keep fixed. The Griffith convertibles were reportedly made for only a couple of years and I read reports of there only being around 200 of them made. There isn't a ton of information on them which is unusual. There was the SunChaser convertible and some sources report that Griffith's convertibles were known as SunRunners, but then some sources dispute that.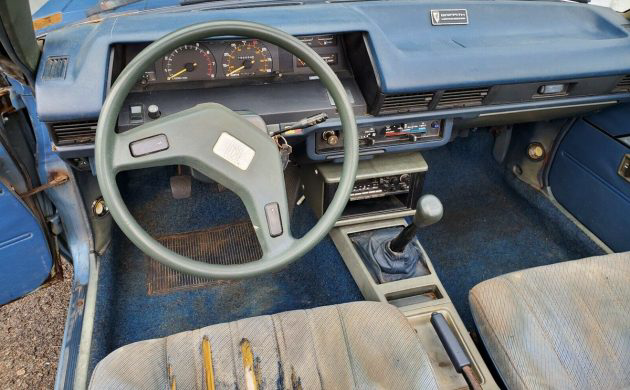 The seller says that this car has been off the road for thirty years, since 1990. Was 1990 really three decades ago?! Man, where has the time gone. The interior will also need work as you can see, but it looks worlds better than the exterior does. The back seat looks pretty good but the top will need to be replaced. The trunk looks surprisingly solid given the condition of the rest of the car but I'd want to see in that spare tire well. The motor for the top wasn't exactly tucked away to make for more storage room, maybe they plopped it where they did in case it needed to be repaired.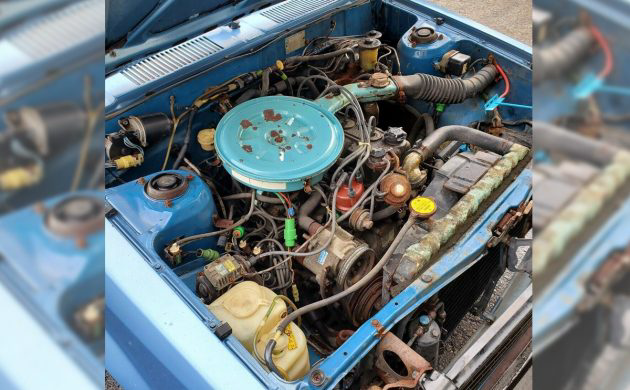 The engine is Toyota's 3T-C, a California spec version of their 1.8L inline-four which had around 70 hp. This is a really unique car and someone will have a lot of work on their hands in the restoration. Have any of you heard of a Corolla Griffith convertible?