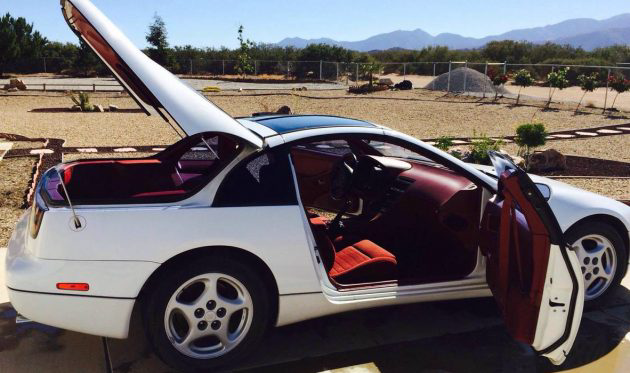 Nissan's 300ZX has come in many flavors over the years, but 1990 represented a complete transformation of the model. While turbocharging was still on the menu, the naturally aspirated version was also quite desirable thanks to a powerful six-cylinder placing it firmly on the list of polished grand tourers. This 1990 example here on craigslist has around 60,000 original miles and comes in a rare color combo of white over red leather.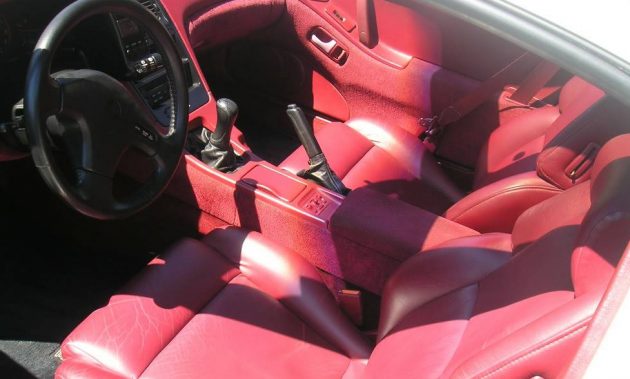 The seller describes this Z-car as a two-owner example, with the original owner being an elderly driver who checked all the right boxes when it was purchased new. Red leather is a stunning addition to an already eye-catching design, and the front seats were re-done to address dryness and cracking due to the car's Texas location. The matching door panels and dashboard is a very 90s design but it still looks great. The slick-shifting 5-speed is a must-have in a car like this, and the 300ZX also sports the T-Top roof.
When it was new, the original owner sprung for all the extended maintenance and warranty packages, as well as the paint and undercarriage protection plans. For sure, these are sometimes dealer gimmicks, but if it helped keep this car as rust-free as it appears, they were well worth it. The seller says that due to the maintenance packages, the records file is quite lengthy on this car and shows a long history of regular servicing. He says he would not hesitate to drive it anywhere, and that there are no leaks. The dual rear mufflers were replaced under his watch.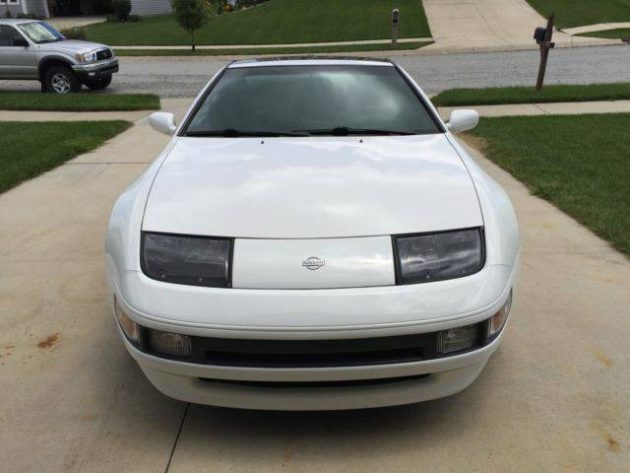 Perhaps most important is that this 300ZX has been adult-owned. Too many of these gorgeous coupes fell into the hands of teenage drivers once they became affordable, and it's almost more difficult to find a clean N/A example than the turbocharged models, as those cars were always more valuable and sometimes better preserved. The seller is asking $11,999 for this survivor-grade Z, and while the price is high, there's no guarantee you'll find another one this nice any time soon.