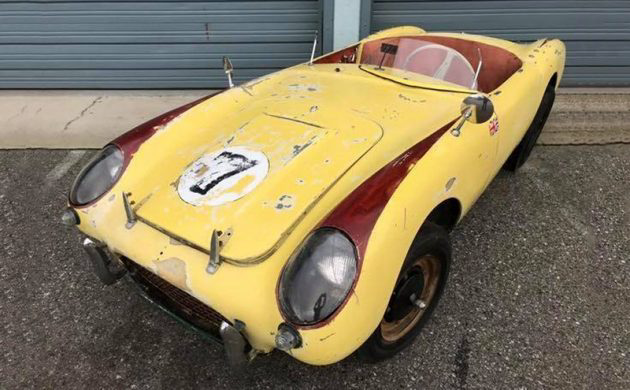 At 750 pounds, this 1958 Berkeley Sports SE 492 isn't a Lotus, but it follows Colin Chapman's famous quote, "Simplify, then add lightness." This outstanding project car is a Barn Finds Reader Find and it is located in incredibly beautiful North Vancouver, British Columbia, Canada and the seller is asking $6,500 USD or $8,500 Canadian. Let's dig into this sweet little Sports 492.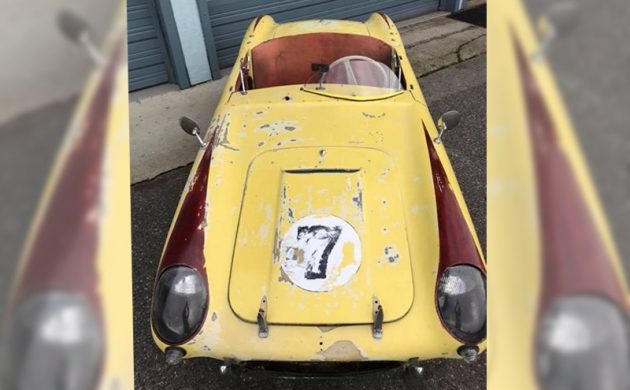 We've gone 'round and 'round on the term "patina" here but, man, I would not do one thing to the exterior of this car. Maybe subtle preservation techniques, whatever they may be (washing/waxing/etc.), but I absolutely love this faded, ghostly look. My favorite number is 7 so, needless to say, I would not touch that #7 on the hood/bonnet, either. Berkeley was a small British manufacturer that had a novel idea: making small, lightweight sports cars with motorcycle engines.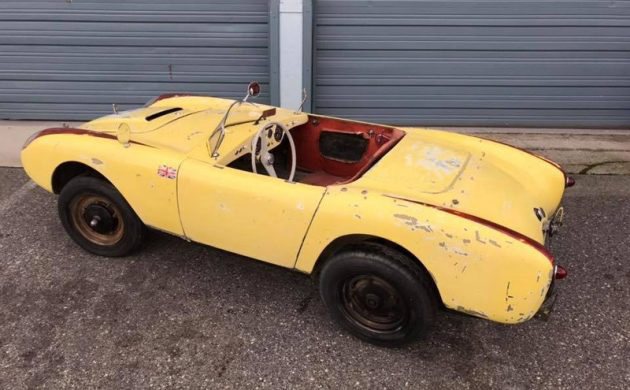 This particular Berkeley will need a full restoration according to the owner. At just over 10-feet in length and 4-feet in width, it won't take up as much "restoration room" as many other vehicles would in your garage. The creators of the Berkeley wanted something light and powerful enough to take home trophies at World 750 CC races but was also easy to repair, safe, and relatively inexpensive.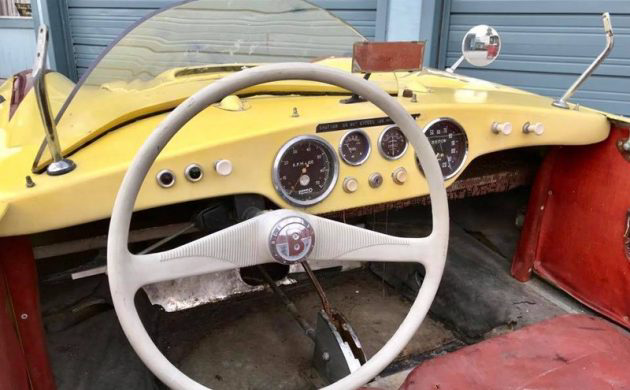 I don't know if I'd even fit into this car but I'd love to try it. The cockpit has a powerboat look to me and you can see that some work will be needed inside, too. Berkeley made quite a few different models throughout a short six-year history, from 1956 to the end of 1960. They even made a three-wheeled vehicle that looked similar to this car but had a single wheel in the rear. That may seem unusual until you know that one of the two main people behind Berkeley was Mr. Bond. Not that Mr. Bond, but Mr. Lawrence "Lawrie" Bond, as in the name behind the famous Bond Minicar.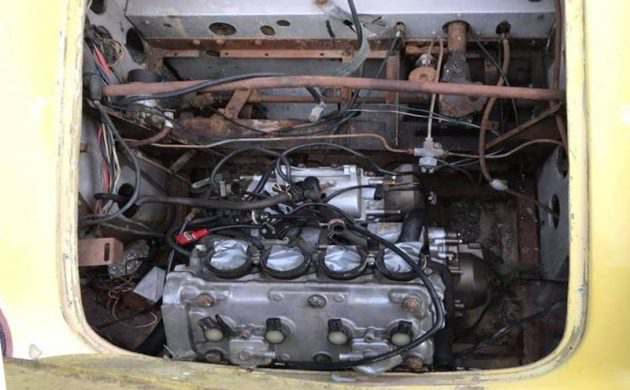 The Berkeley Sports SE 492 normally used a 492 CC three-cylinder Excelsior motorcycle engine with 30 hp. The seller says that the original engine is long gone but it comes with – are you sitting down? – a 600 CC 127-hp engine! I'm assuming that's the one shown in the engine bay. With over four times the horsepower, you'll have to make sure to upgrade the other systems and the structure, but now you're talkin' about some power! Hagerty is at $12,800 USD for a #3 good condition car as a general reference. This would be a fun project!
Seller's Listing: Here on craigslist
Asking Price: $6,500 USD
Location: North Vancouver, Canada
Title Status: Missing
List your car here on Barn Finds for only $50!