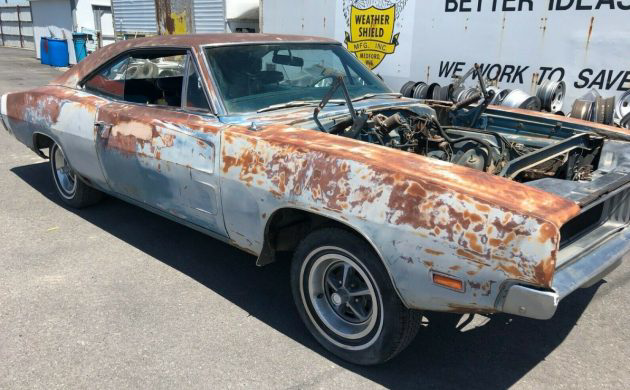 This 1969 Dodge Charger R/T is the kind of car that "non-car-people" would walk right past. Those of us that can see the potential of cars like this will stop dead in our tracks! It can be found here on eBay with a current bid of nearly $20,000! While that might seem like a lot for a potential rust bucket roller, this appears to be a real R/T. While the original engine is long gone, that gives the owner a free pass to put whatever drive train they want in it. How about the 1000-horsepower "Hellephant" crate engine we recently featured here on Barn Finds? Yes, please!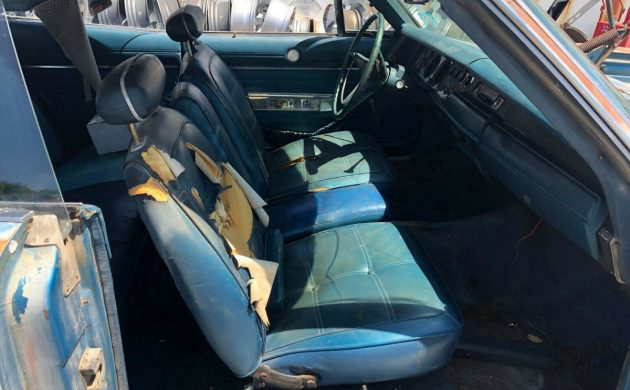 For some reason the passenger seat seems to be in much worse shape than the driver's? Amazingly, the interior seems to be one spot that hasn't been poked and prodded. As you'll see, the seller says there is some rust in the trunk as well as the floor pan. Hopefully, it won't be too bad and the car can be patched with some aftermarket panels.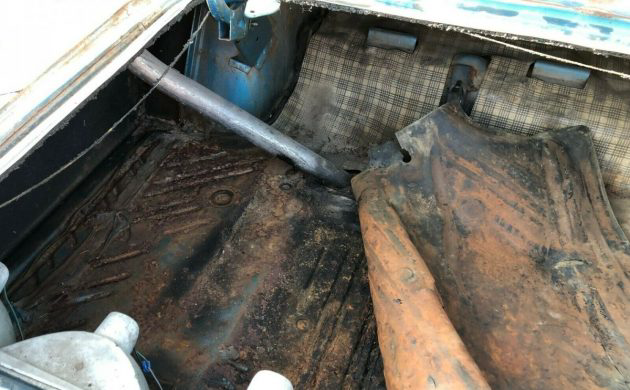 The car is located in Preston, Idaho, but the seller doesn't say where it spent its life. If you aren't familiar with Preston, it is located in extreme southern Idaho near the Utah border and has a relatively arid climate. Based on the rust issues, it's hard to say if it has seen much moisture. There is some rust, but overall, it doesn't seem too bad.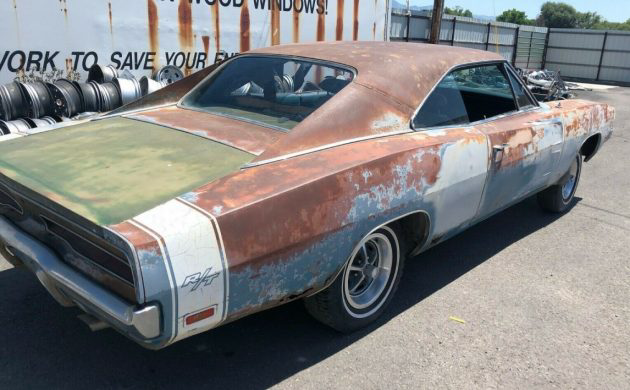 You can see the trunk lid isn't original and the hood that comes with the car also doesn't appear to belong to the original car. Either way, this is a real-deal R/T, which is why the bidding is so strong. If the winning bidder gets the car for around $20K, what do you think a reasonable restoration budget is?