The term "a piece of automotive history" can be thrown around indiscriminately sometimes, but in the case of this crate engine, it is true. You are looking at a 1000 horsepower, 426 cubic inch, "Hellephant" crate engine from Mopar! Debuting at SEMA 2018, the all-aluminum block and heads are topped with a supercharger, which not only produces 1000 horsepower, but 950 lb.-ft. of torque! There were only 100 available for pre-order and they have been trickling out from Mopar since. If you don't want to wait, you can find this one for sale here on eBay with a current bid over $35,000! Located in Wylie, Texas, there's no information in the ad on how the seller acquired it, but it appears to be brand new. Let's take a closer look at this monster Mopar!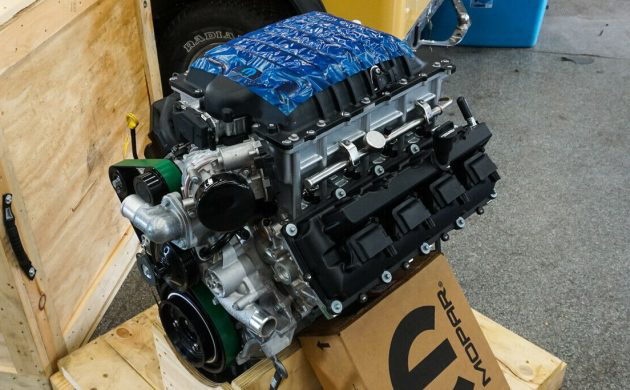 The original 426 Hemi was nicknamed "The Elephant" due to its large size. Decades later, Mopar seems to have a theme going with the release of their "Hellcrate" engine in 2017 playing off the "Hellcat" name and the "Hellephant" in 2018. Without some sort of measurement in the photo for scale, it's a little hard to appreciate just how big this engine is. The bore and stroke measure 4.125″ and 4.0″ respectively, with huge valves and a 9.5:1 compression ratio. It wasn't too long ago when one horsepower per cubic inch was considered high performance, then two. This car is nearly 2.5 hp per cube!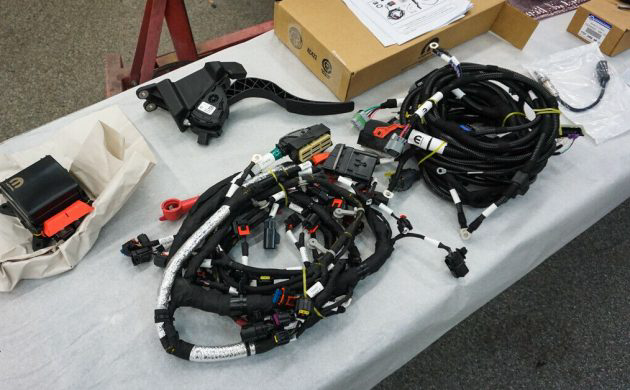 Here you can see the plug-n-play kit that comes along with the engine. These wiring harnesses cost about $2,300 and make installation much easier. While some people don't want a computer controlling their engine, there's no doubt that the trend toward monster power using modern technology is taking over. Try building a carbureted 426 Hemi that puts out anything near 1000 horsepower in a reliable package that runs on pump gas.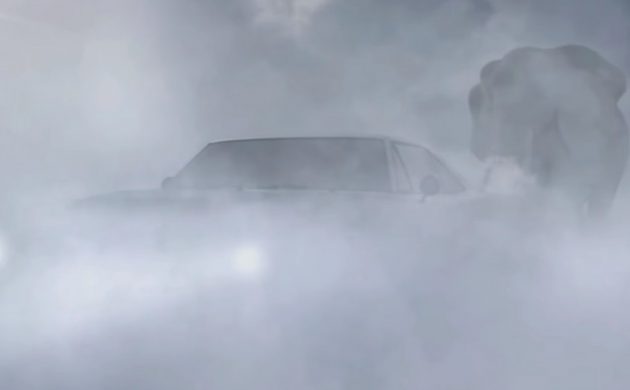 This is a still photo from a promotional video Mopar put together to launch the Hellephant. You can see an elephant coming out of the mist to push a Dodge Charger. This seems like an accurate description of what the power of this engine would fee like. So, what do you think of a mid-five figure crate engine? Is your money better spent somewhere else, or is the fact that you have 1000 horsepower on-tap worth it?