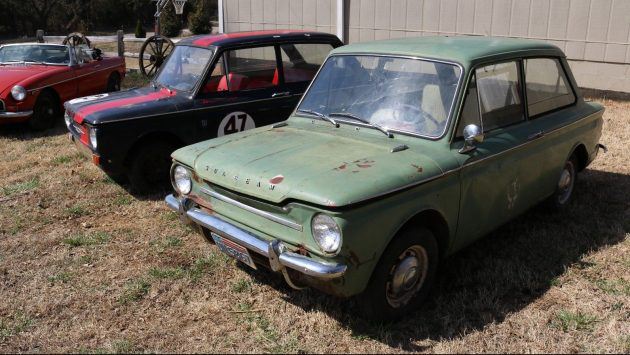 A few years ago, I visited a Vermont junkyard being cleaned out, with a whole section full of $500 project vehicles. We wrote about it more than once, and here's my recounting of the day. One of the cars that caught the attention of fellow Barn Finds writer and editor Jamie was a Hillman Imp, a funky two door, rear-engined creation that is popular on the vintage rally and racing circuit. Not coincidentally, the seller has both a race version and highly original Imp for sale here on eBay as part of a large collection wind-down of British and European vehicles.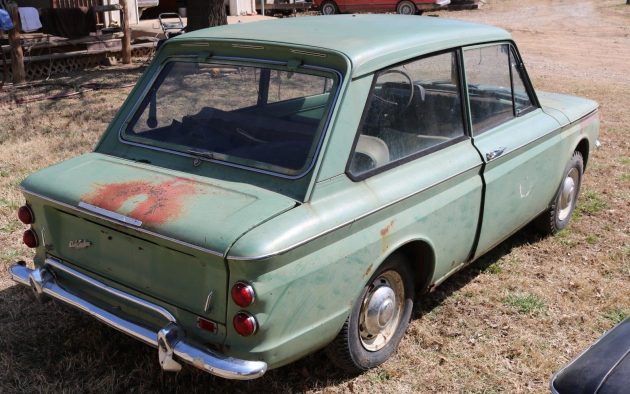 Like Jamie, I've always found the Imp highly intriguing. The squat proportions and rear engine design are the first things you notice, but then you find out this tiny economy car also utilized an all-aluminum engine design and clever packaging to provide impressive amounts of room despite being such a small car. They also look quite mean dropped a bit on some classic wheel like a set of Minilites or Cosmics. This example is said to be highly original with very little rust, says the seller.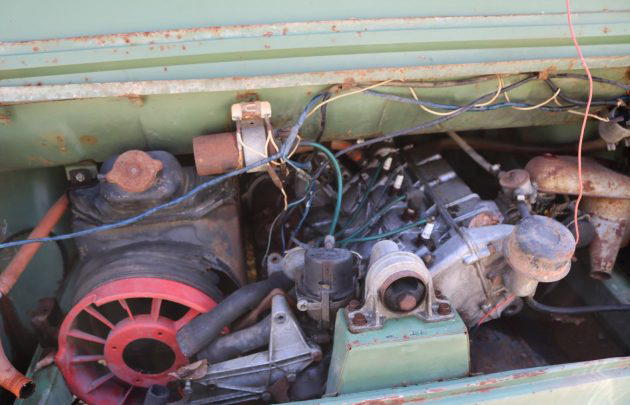 The engine is missing its water pump, which the seller claims to have recently sourced from the U.K. The Imp was produced in a variety of body styles, including a truck-type design, but its racing pedigree is perhaps what surprised most onlookers. It had success in major rally events as well as the British Saloon Car Championship, but despite these achievements, quality woes still held back its success. Today, they're a rare sight at most any events but loved by British car fans everywhere.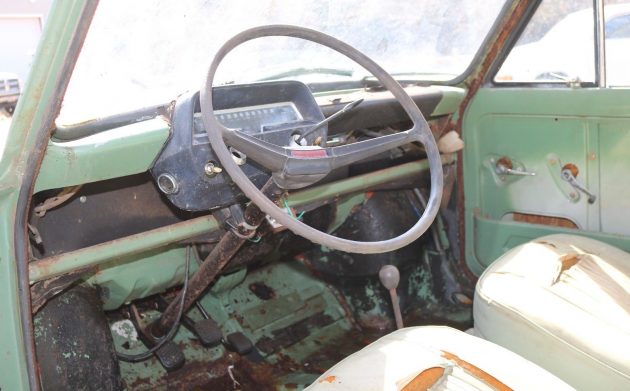 Though this example may be complete in the eyes of the seller, the interior looks fairly rough. Spares will be harder to come by than more conventional British cars like an MGB, but with enthusiasts like Jamie around, I'm fairly confident tracking down parts won't be as hard as it seems. The seller has listed this Imp quite affordably, with bidding just over $1,500 and two days left in the auction. Be sure to check out the seller's other listing for the race-prepped Imp if that's more your speed.