This is a well traveled Land Cruiser.  By well traveled, I don't mean that it's been driven a lot. The seller claims it was disassembled in 1981 and the parts have since been to Portland, San Diego and now found here on eBay in Nevada.  The current bid is $4,050, which is pretty strong money considering it has no engine and is likely to be missing parts from so many moves.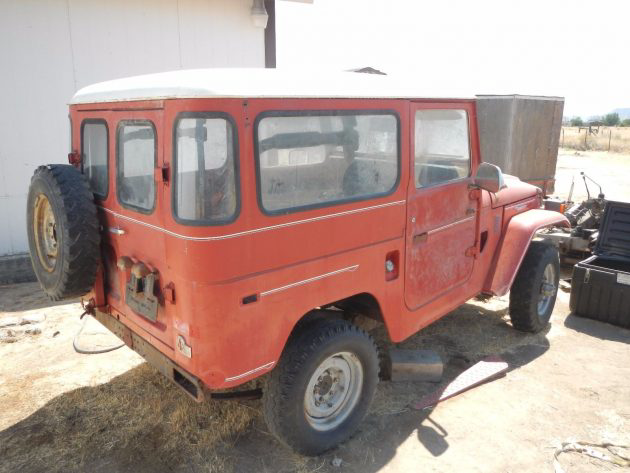 My first question is "Why was this Land Cruiser taken apart when it was only five years old?"  It certainly doesn't look like it was in the type of an accident that would warrant it being parted out.  Maybe it was in a flood?  Maybe the engine seized for some reason and was pulled out…But, why were the seats, taillights and other parts removed if it was only in need of a replacement engine?  As you know, a lot of times, these questions are rarely answered with any certainty.  It's fun to speculate though, isn't it?
The bonus here is that the interior and engine bay are ready to go for restoration or modification. These old Toyotas do well with a straight six or small block crate engine.  With the original engine missing, the choice is yours.  As long as the time it spent in Portland was inside and dry, it should be fairly rust free.  The seller does indicate some minor rust on the doors and back panels.  Aside from the drivers door, the glass appears to all be good.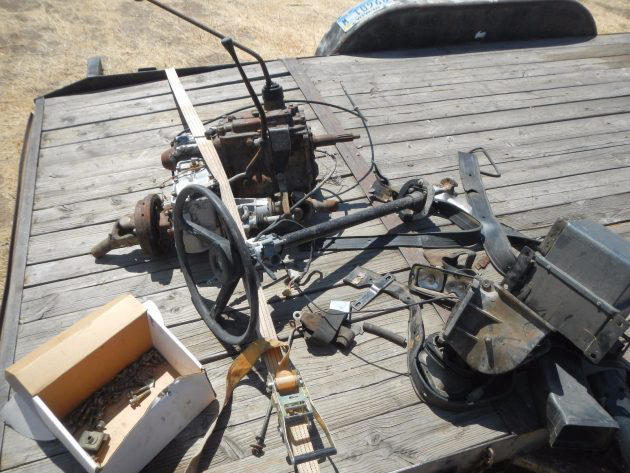 A monumental task ahead.  Sorting out and inventorying all the small parts will be difficult for anyone except a Land Cruiser expert who has done a similar nut and bolt restoration before. There are several pictures of the parts included in the ad.  You can clearly see four seats, transmission, transfer case, steering wheel and other major components as well as several boxes of small parts.  If all of the parts can be sorted out and accounted for, this would make a good project for anyone who loves these old FJ40's.