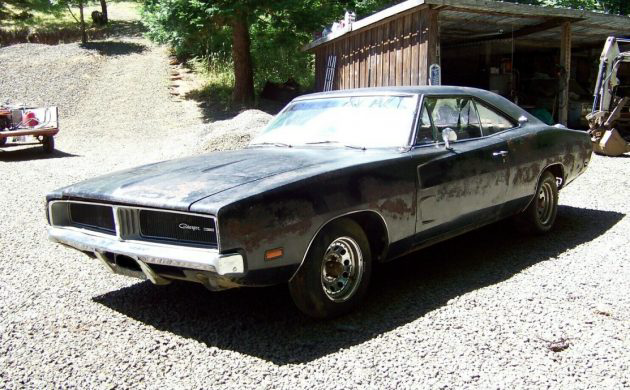 This 1969 Dodge Charger needs plenty of restoration work, but it does pose an interesting question. If you bought it, would you undertake a faithful restoration, or would you have other ideas? It's interesting to note that it hasn't attracted a ton of bidding since it hit the market, but 91 people are watching the auction. It is located in Forest Grove, Oregon, and has been listed for sale here on eBay. A single bid at this point has seen the listing open at $15,000. The reserve has been met, so someone is going to walk away as the new owner of this classic.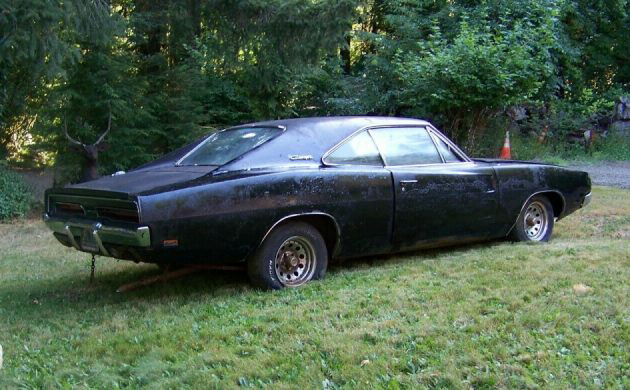 The Charger is finished in Black, but I'm not convinced that this is its original color. Inspecting the photos closely, I'm sure that I can see traces of Dark Blue around the door frames. Regardless of what it wore initially, it will need a repaint. Before that can occur, there are all of the usual Charger rust issues to be addressed. This includes rust in the trunk pan and rear floor. There is also rust under the dash, in the rear quarter panels, and around the back window. However, the doors, rockers, and the front fenders show a lot of promise. The external trim and chrome is all present, although the grille looks like it might have some minor damage. The same is true of the glass, with the windshield in need of replacement.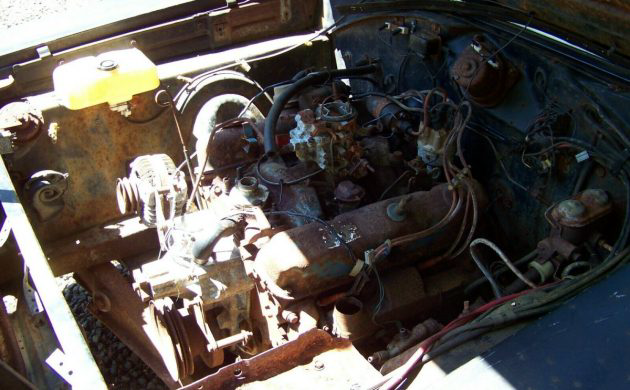 The Charger rolled off the line equipped with a 318ci V8 and a TorqueFlite transmission. That is what we find there today, although it isn't clear whether the vehicle is numbers-matching. It doesn't currently run, although the 318 does turn freely. This mechanical configuration should be capable of producing 230hp and could push the Charger through the ¼ mile in 16.6 seconds. Those are relatively respectable figures, and there will be plenty of our readers who would be happy with that sort of performance. There is also no doubt that there will be readers who want a bit more from their Charger, and that is a decision that the buyer will need to make. Slotting a 383, a 440, or even a Hemi into the engine bay would not be a difficult job. It would undoubtedly awaken this car and could put a 13-second ¼ mile ET within reach.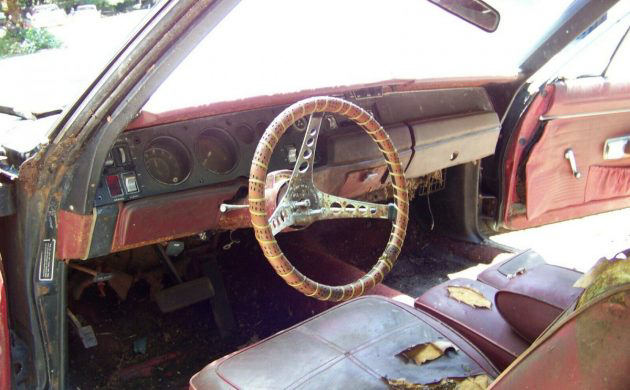 The Charger is nothing if not consistent because the interior is also going to require a lot of work if it is to shine like a new penny. The good news is that it does appear to be complete. Apart from the steering wheel, it also seems to be unmolested. From there, the story heads downhill in a hurry. All of the upholstered surfaces have deteriorated and are beyond salvation. The same is true of the carpet and dash pad. The reality is that the shopping list for this interior is going to be long, and the cost isn't going to be cheap. I think that it is safe to say that whipping this interior into shape is going to set the buyer back around $3,000.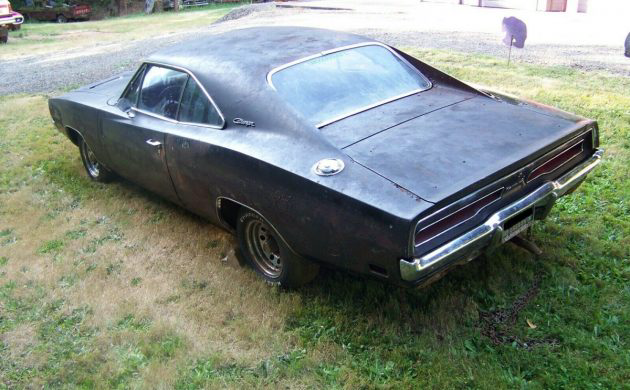 So, now it's decision time. If the next owner of this 1969 Dodge Charger wants to undertake a faithful restoration, I will completely respect that decision. If they decide to whip the car into shape and slot something more potent into the engine bay, that is also a decision that I would understand and support. They might even choose to build a General Lee clone, although there are plenty of those kicking around these days. I have to say that I would be tempted to drop a warm 440 into the Charger because I believe that this would offer a reasonably cost-effective compromise between cost and performance. What would you do?