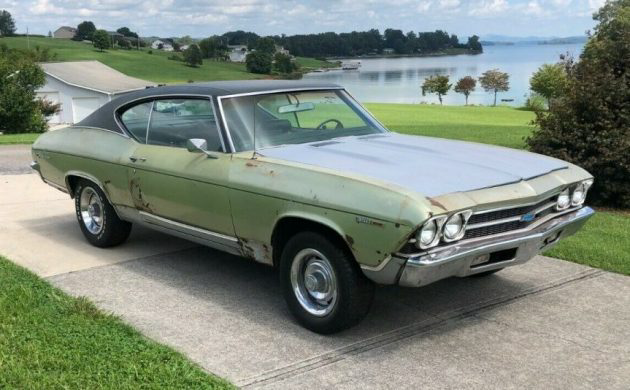 Finding a classic Chevelle project car that hasn't been hit with significant rust issues is always a positive experience. That is what this 1969 Chevelle Malibu seems to be offering its next lucky owner. They will face the choice of either restoring it to its original glory or following an entirely different path with this beauty. It is a car that offers its buyer plenty of possibilities, and it has the potential to be something pretty special once the project is complete. Located in Rutledge, Tennessee, you can find the Malibu listed for sale here on eBay. Bidding has made it to $7,100, and the reserve has been met.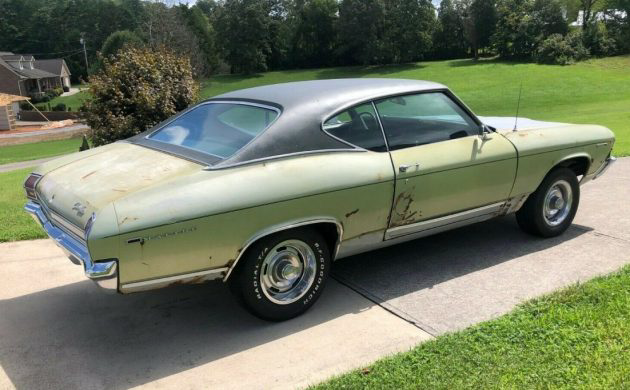 If I told you that the Chevelle was 100% rust-free, then I doubt that you would believe me. What I will say is that the rust that is present is pretty minimal. It is visible in the lower front fenders and the lower quarter panels just behind the rear wheels. It also appears as though there might be a bubble appearing near the back window under the original Midnight Green vinyl top. What is positive news is the fact that all of these problems could be fixed with simple patches. As far as rust is concerned, that would appear to be your lot. The owner provides a comprehensive set of photos, and the floors, trunk pan, and the drop-offs all wear nothing but surface corrosion. The body mounts are good, and the rockers are clean. The Frost Green paint looks tatty, and the body does sport its share of dings and dents. All of these could potentially be repaired, so that would come down to a matter of personal preference between repair and replacement. One item that isn't original is the hood. This is from an SS, but once again, it is in good condition. Some of the external trim and chrome is damaged or missing, so some shopping will be required on that front. The Malibu comes equipped with tinted glass, and this appears to be in good order.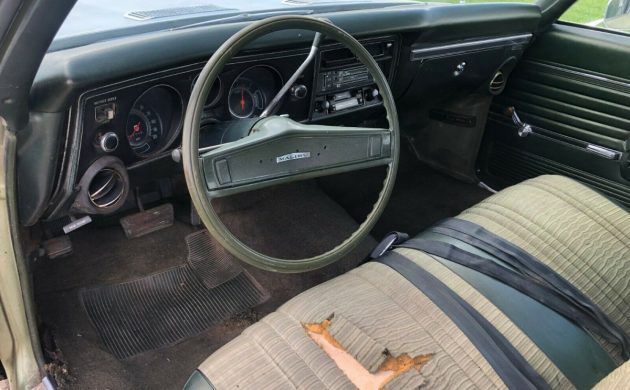 The interior of the Chevelle is a real surprise packet because it isn't going to take a lot of time or money to have it presenting at its best once again. The front seat will need a new cover, while the carpet is looking tired. Beyond those issues, the rest of the trim and upholstery appears to be in good condition. There is going to be plenty of cleaning required, but that's not a bad compromise in a project car of this age. It is undoubtedly a better proposition than facing the cost of buying a full trim kit. The original radio has made way for a radio/cassette player at some point, but the dash hasn't been cut to fit it. The dash and pad look really good, with no signs of cracks or problems. The Malibu rolled off the production line equipped with air conditioning, but a look around the engine bay reveals a few items that are no longer present. Once again, these will be items that could be added to the shopping list.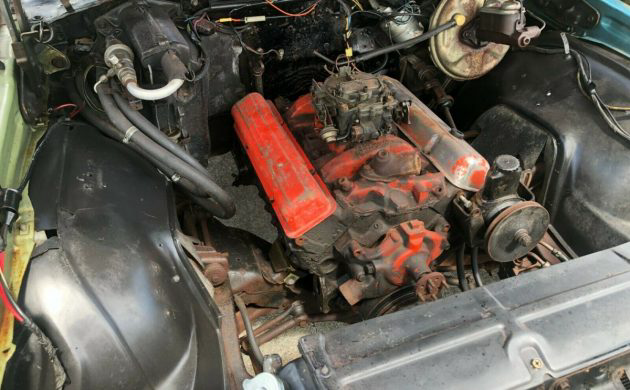 The Chevelle rolled off the line with a 350ci V8 under the hood. This was hooked to a 3-speed Hydramatic transmission, while power steering and power drum brakes were also specified by the original owner. The owner thinks that the 350 that now occupies the engine bay isn't original. One glance at it also makes it blindingly obvious that it doesn't currently run. It isn't clear whether it even turns freely. These are a bullet-proof engine, so it might not take a lot of time or money to breathe new life into it. Of course, the buyer might have other ideas. There is no doubt that something more potent could be slotted in with relative ease. Going down the restomod path is another possibility. Something more modern and fuel-injected would make the Chevelle easy to live with daily but would allow the owner to retain the classic car character. If you are thinking about it, then the world is your oyster.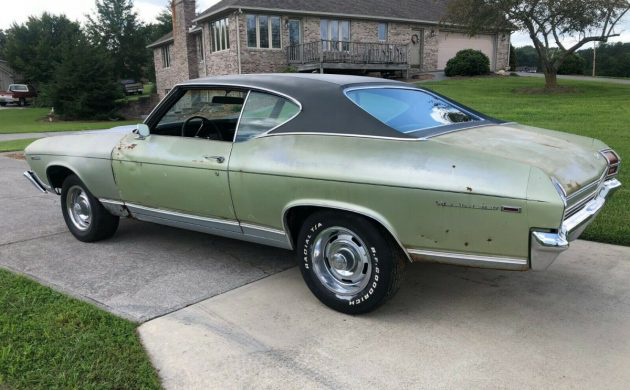 In recent years, values for the Chevelle Malibu have been going in one direction, and that direction is up. From a styling perspective, Chevrolet hit the mark with the 1969 model. Owners can choose to make them appear to be tough and aggressive, or cool and classy. The fact that they are not a particularly heavy car means that extracting impressive performance from them is a relatively easy task. This one is a blank canvas that is waiting for a new owner to place their mark on it. Would you consider buying this classic? If so, what path would you choose to follow?