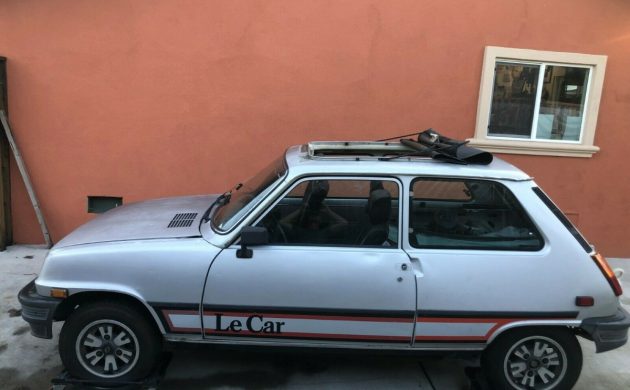 The French, despite being our longest running allies, are too often the target of jokes told by silly Americans.  Who here among us hasn't imitated a snooty Parisian waiter or enjoyed laughing at movies that ridicule their eccentric Gallic ways?  Well, the differences that make the French who they are carried over into their vehicle designs.  Take for example this 1984 Renault LeCar being sold on eBay by a rather indifferent fellow in San Jose, California.  With one bid at $1,000, it seems that nobody has a clue what to do with a non-running Renault.  I, however, have conjured up the perfect use for it.  You could win the next Concours d' LeMons in Monterey hands down by using this car as the basis for an Adobe replica!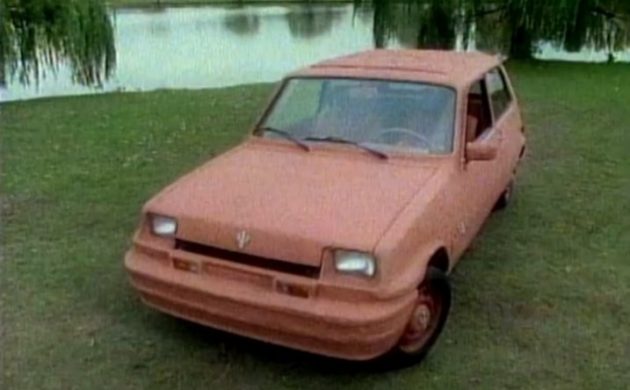 Never heard of an Adobe?  Take a look at this hilarious Saturday Night Live commercial where they are selling the cheapest car being sold in America.  Cheaper than even the Hyundai or the Yugo!  The car was supposedly made in Mexico with German engineering, and had a body made out of light brown clay.  If you had a wreck, you just molded the clay back into shape!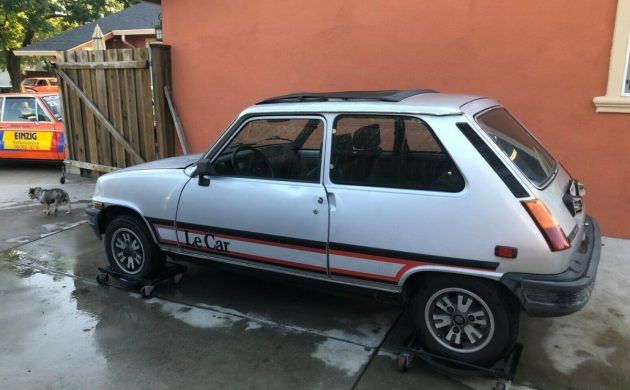 The gag got a lot of mileage, and the car loving kids I hung out with at the time yelled out "Adobe!" every time one a LeCar was spotted.  Granted it didn't happen a lot because Americans have never really warmed up to French cars.  Things that are different are often ridiculed, and covering a LeCar with clay took the ridicule up a notch.  How Renault got people into showrooms after the commercial aired, I'll never know.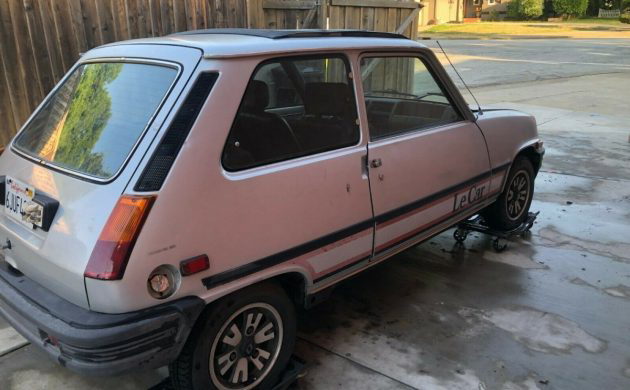 Evidently somebody bought one.  This LeCar is currently being sold by an individual in San Jose that had dreams of restoring it at one time.  The current seller purchased it from someone who had the car in storage but knew little about it.  What is known is that it has a salvage title for some reason.  The seller can't see where any damage was on the car to warrant the salvage title.  Maybe California made all French car owners accept the moniker to save on the inevitable paperwork when they got tired of fixing them.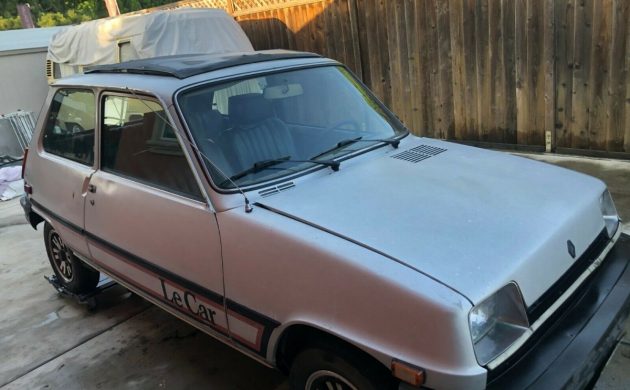 As far as the condition goes, this one is not that bad.  The seller tells us that the only rust in the body is surface rust, and that it has the usual small dents and fading you would expect from a car of this age.  One unique fixture is the pull back top.  Not quite a convertible, this feature would make the car great for parades.  That is, if it could finish one without breaking down.  I am sure this feature got a lot of use after the air conditioning quit working three days after making it home from the dealership.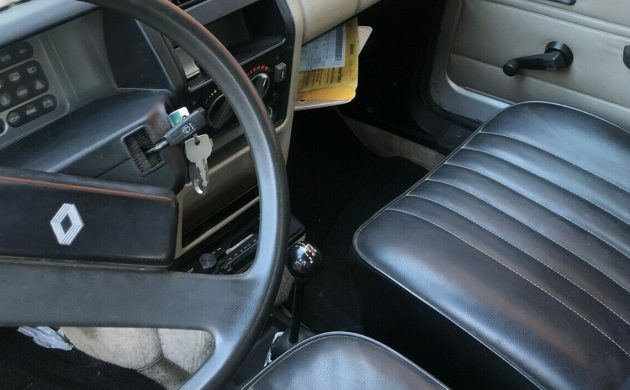 The seller also tells us that the interior is complete.  Other pictures in the ad show the vinyl seats separating at the threaded seams in places.  However, the spartan interior appears to be in very good condition.  Breaking down a lot has its good points as well.  We can also see that the seller has left the keys dangling from the wiper switch arm in case anybody wants it more than they do.  Evidently, there have been no takers.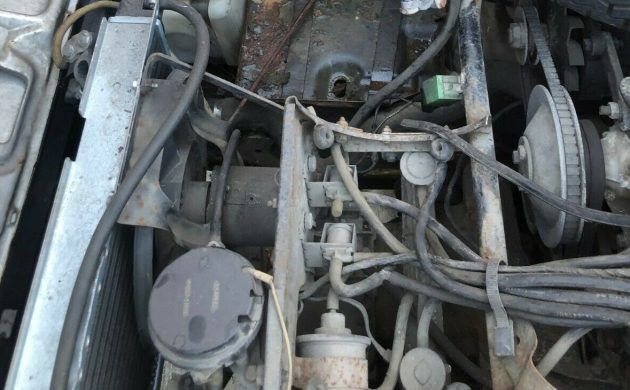 The picture above is the best look we get at the engine compartment in the ad.  There is some rust damage in the battery tray and on some brackets.  Other than that, everything looks dusty and basically untouched from the factory.  The seller does say that the engine runs but doesn't idle properly.  The thought is that the idle circuit is somehow plugged up.  Perhaps a faithful reader can tell us how to find parts for a LeCar without waiting for months as the wrong part makes its way across the Atlantic.
When you compare the LeCar to other cars in its price range, you can see that it wasn't all that bad.  Americans are just wary of things that are "different."  It didn't help that Renault had a poor reputation for reliability either.  It is neat to see one of these after all these years.  However, I still think covering it with clay to make an Adobe out of it is the best plan looking forward.  I've always wanted to have a concours winning car.
What would you do with this funky Renault?
Have something to sell? List it here on Barn Finds!