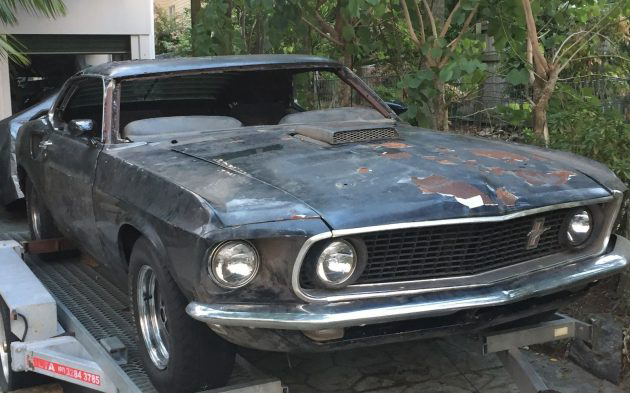 You to have to give it to the Aussies: they share our love of muscle cars from American manufacturers. So much so, in fact, that examples like this impressively rusty Mustang R-Code here on eBay Australia are still deemed to be on the right side of salvation. That may not be the case, considering the seller has already priced out replacement body shells for the next owner.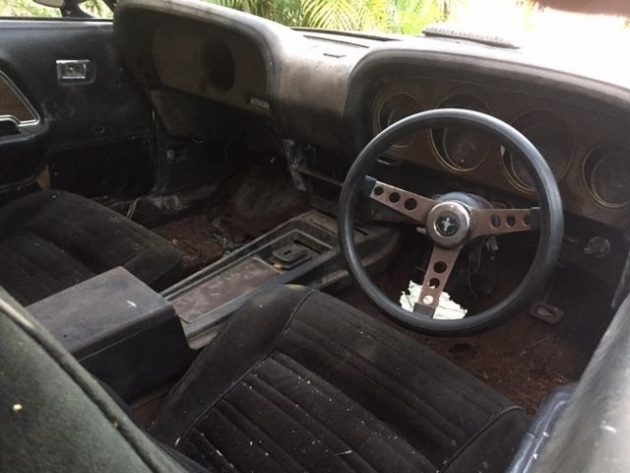 For those of us watching stateside, the right-hand drive steering placement is the first sign that this thoroughly American Mustang was intended for a different audience. As someone who prizes the odd or obscure over the outrightly valuable, I'd love to show up to a cruise night with a right-hooker Mustang. The missing windshield and other glass should tell you that the interior situation is quite dire, but the options list is what sucks you in, tossing aside rational thought to consider how this Mustang might return to the road.
Wow – there's the reason for the replacement body shell comment. But back to the options: numbers-matching 428 Ram Air Cobra Jet; close ratio manual gearbox and locker rear end; and, of course, the R-Code designation. The seller has included a Marti Report confirming all of this, as well as a new factory-supplied build tag. As your eyes move across the body, however, the evidence of rust is downright frightening: the roof, window frames and rear quarters are all supremely rotted. It makes you wonder where this was parked that it got this bad.
And, of course, there's rust in all the usual places, like the floor. The seller does retain the original VIN plate, and that combined with the other documentation should leave little question as to what this Mustang once was. The question that does remain, however, is if it is beyond saving. With such a rich options list, one might feel it is worth taking the seller's recommended route of a replacement body shell, but for the purists in the room, might they more appreciate an original body that's been restored – no matter the cost? The seller's starting bid of $28,000 AU may factor into your answer.