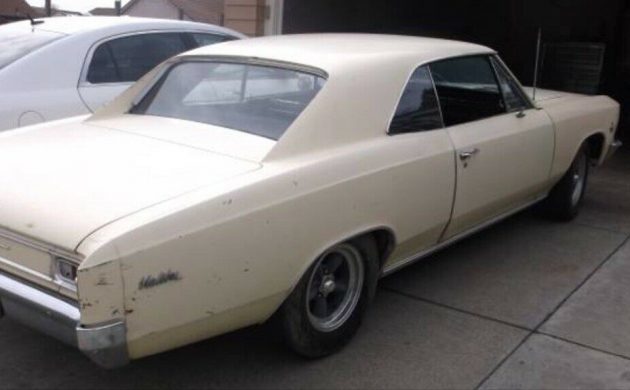 More often than not, it seems that the Chevelle Malibu tends to fall into two very separate camps. You either find immaculately restored vehicles or ones that will require some pretty major work to return them to their former glory. This Malibu Sport Coupe doesn't fit in either camp, as the restoration work required to make it shine actually appears to be quite minor. This is reflected in bidding on the vehicle. At the time of writing, seven fairly determined bidders have pushed the price to $12,600, and it isn't surprising that the reserve has not been met. Located in Vacaville, California, you will find the Malibu listed for sale here on eBay.
Rust in the Malibu is extremely limited. There is a small area present at the bottom of the windshield, but the owner has the replacement steel for that. Otherwise, the frame, floors, rockers, and quarter panels are said to be clean and solid The only other thing that I can see is this potential spot near the rear window, and that seems to be about it. The Lemonwood Yellow paint is also looking a bit tired and worn, but the panels all look straight and true.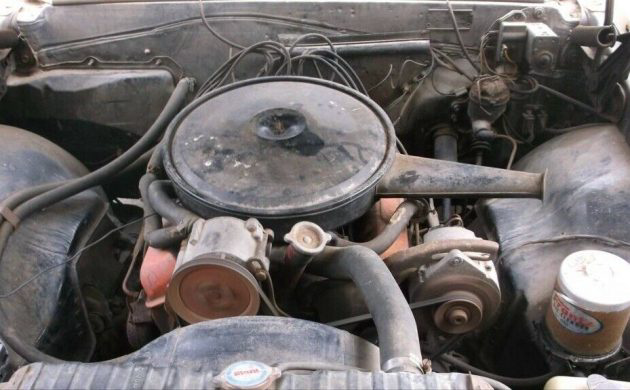 The owner says that this particular Malibu was a special order, and came from the factory fitted with a 327ci V8 and a 4-speed manual transmission. The owner doesn't specifically state that the engine and transmission are numbers-matching, but he does say that the car runs and drives. I have to say that for an unrestored vehicle of this age, the engine bay looks quite clean, and it's nice to see no tell-tale signs of oil leaks or radiator coolant stains anywhere.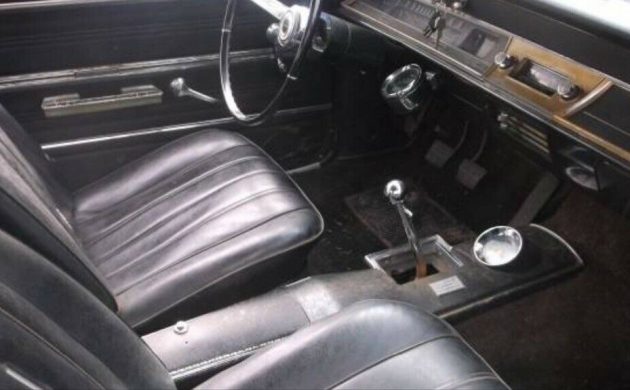 The interior is another area of the Malibu that looks very promising. The photos aren't the greatest, but the upholstered surfaces that are visible look to be in good condition, while it also looks like the dash pad might be free of cracks. The optional bucket seats and floor console are a nice find, and these also appear to be in good condition. I really wouldn't be surprised if a decent amount of elbow grease and some good cleaners brought the interior back quite nicely.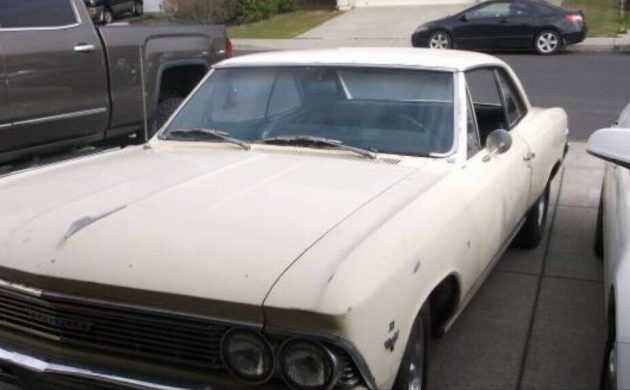 In a sea of cars that require major restoration work, this Malibu is a refreshing change. The work that is required to return it to its best appears to be quite minor, and for someone looking for a first project car, this is a strong candidate. It has some nice and desirable options, and I suspect that bidding will ultimately be quite strong for this one. However, whoever ultimately buys this car looks like they will be landing a real beauty with the potential to increase in value and desirability with every passing year.
Have something to sell? List it here on Barn Finds!