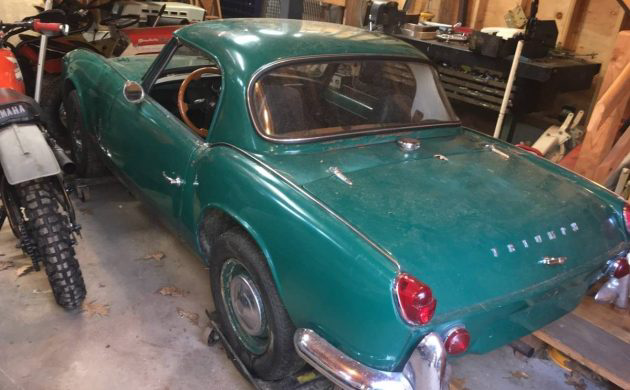 $9,500 seems like a fair deal for a rust-free, bondo-free Triumph Spitfire that runs under its own power, and comes with the factory hardtop. The seller claim this specimen was hiding out in a New Hampshire barn before he dragged it home, and thankfully not much dragging needed to be done since it's currently a runner. This is a Mark I model, which comes with minor styling elements not shared on later models, like the pretty chrome bumpers and color-matched steel wheels with hubcaps. The seller calls this one 100% original, and based on the appearance in photos, there's little reason to dispute that claim. Find it here on craigslist in Glastonbury, Connecticut.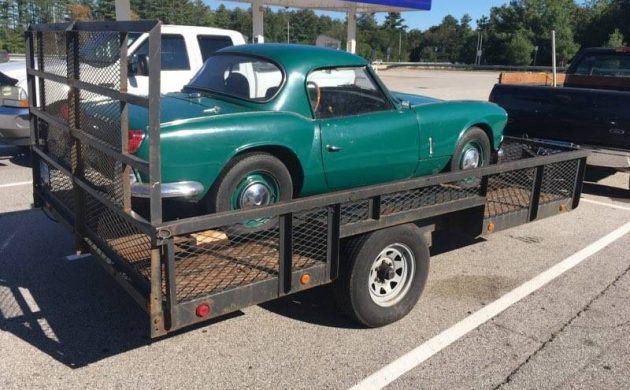 Growing up, a friend's dad was a big fan of Spitfires. He had one that was a gorgeous example, a later model that was absolutely turn key. They'd drive it out to Lime Rock in the summer, and while the ride was quite warm inside the cockpit on a summer day, it was a great choice for some of the roads leading to the road racing center of the east. The Spitfire earned a lousy reputation in the earliest years of production for dodgy handling, and various remedies were introduced on second and third generation models to eliminate some of the frightening oversteer that road testers originally experienced. Clearly, this Mark 1 avoided being put into the weeds by its previous caretakers.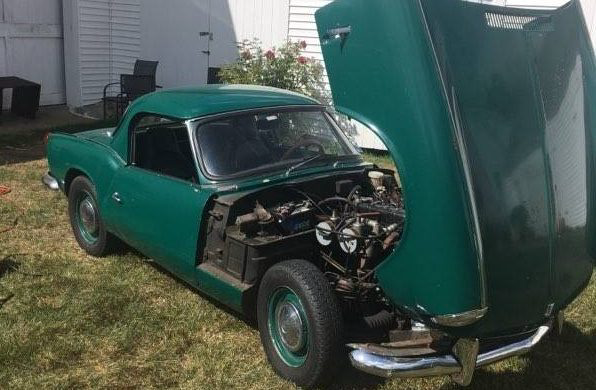 The Spitfire was always an exotic-looking car, but not necessarily capable of exotic-grade performance. The clamshell hood almost always gets the attention of passers-by, but it wasn't hiding anything particularly sporting. The Spitfire made do with mechanical bits from the Triumph Herald, with some minor adjustments to eek out some additional performance from the four-cylinder mill. Performance wasn't earth shattering; it maxed out at just under 100 m.p.h. and ran to 60 in a little over 16 seconds. Fortunately, like many sports cars from this era, you're close to the ground and everything around you, so it likely feels far faster than it really is.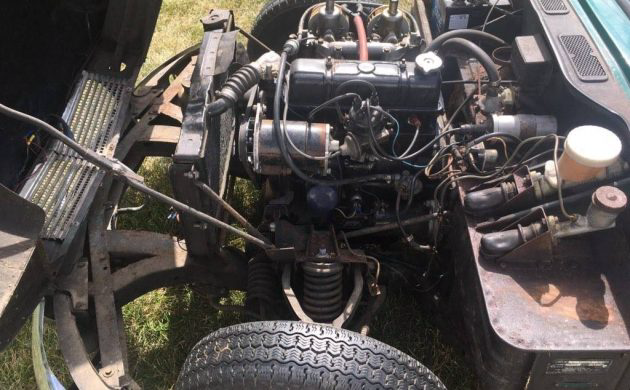 The same friend whose dad owned the Spitfire eventually stepped into a GT6, which was a serious upgrade over the four-cylinder model. Ironically enough, my buddy owned a Sunbeam Alpine and, of course, always wanted the Tiger; as a young'un, his dad smartly decided it was best to not hand a 17 year old driver a V8 powered British roadster. The Spitfire as it sits here looks like a clean survivor with healthy running gear and no obvious alterations from stock. Throw in the factory hardtop and good chrome/paint, and it becomes even more compelling as a sensible entry into British sportscar ownership. What's your favorite generation of Spitfire?