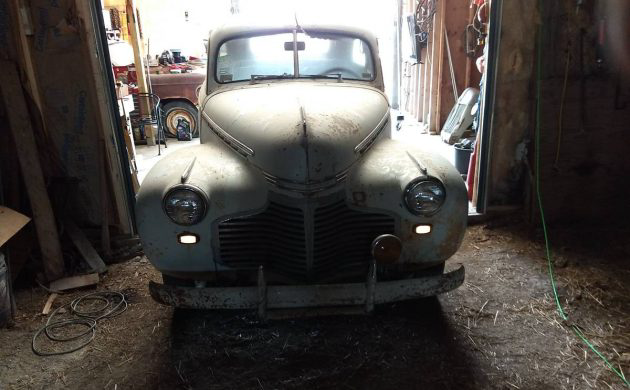 The Master Deluxe was the mid-level trim model Chevy offered in 1940-42, sandwiched between the Master and the Special Deluxe. They could be had for as little as $755 (which would equate to $13,500 today!). These autos would sell more than 400,000 copies of that model in 1941, the last full year before the war effort shut down car production for four years. This '41 2-door coupe hasn't been on the road since the early 1970s, yet the motor still runs. This rusty challenge can be found in Denver, Colorado and is available here on craigslist for $4,000. Thanks, Gunter Kramer, for tipping us off to this find!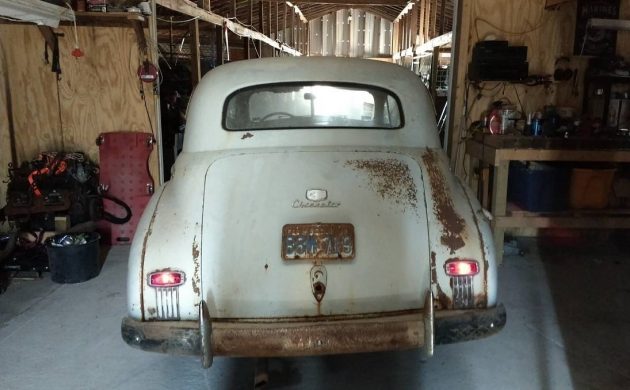 Chevy built the Master and Master Deluxe from 1933-42 (and the Special Deluxe for the last three). It was the more expensive series in the Chevrolet line-up, with the Mercury and Standard providing a cheaper and smaller alternative from 1933-37. The cars would go through a redesign in 1940 incorporating what GM called "Royal Clipper Styling" (new from bumper to taillight). They were larger inside and out with rear-hinged "alligator jaw" hoods. Sealed beam headlights were offered along with dual windshield wipers and lighted instrument dials.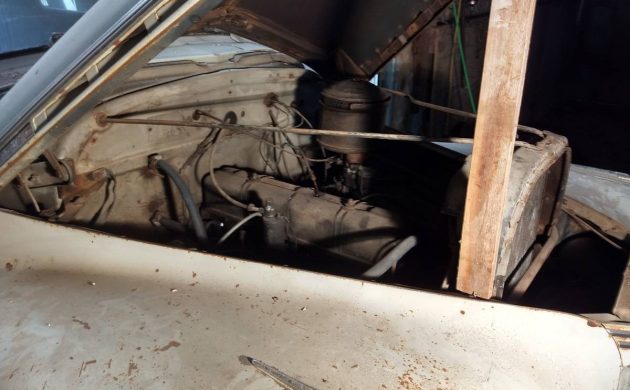 The seller says this car runs and drives but doesn't stop (no brakes). It would be powered by an overhead-valve, inline-6 with a 216.5 cubic inch engine with a one-barrel carburetor, solid valve lifters, four main bearings, and an output of 90 horsepower. The transmission should be a 3-speed synchromesh manual with a single-plate clutch and column controls. The seller's coupe should be one of 155,000 built in 1941.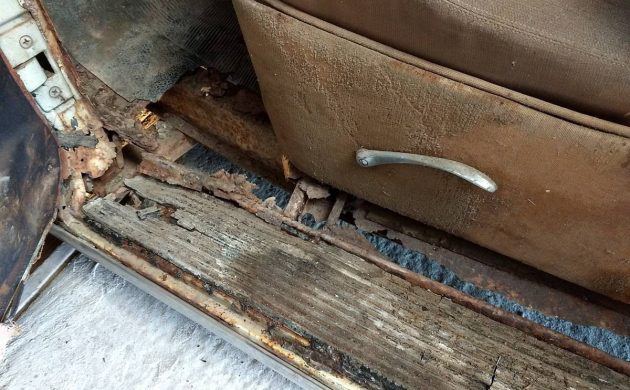 This '41 Master Deluxe has been a barn dweller since 1972. We're told it's 99% complete, so we assume the missing one percent is a piece of trim here and a nut and bolt there. There is more than plenty of rust to contend with, with the rocker panels and floorboards being in the worst shape. The odometer reading is 31,500, but since it was on the road for thirty years before being put out to pasture, it likely turned over at some point. But that purely speculation. The glass all looks good, but the chrome does not.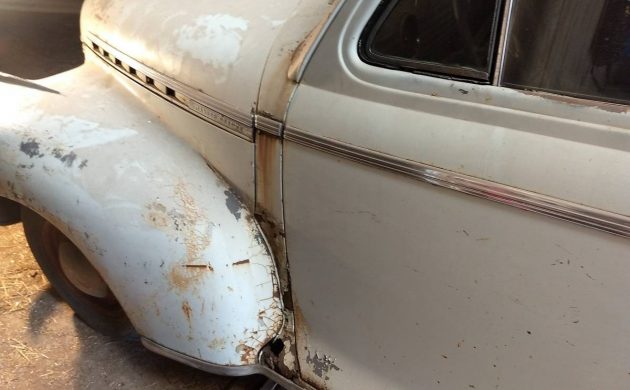 A restoration on this car won't come cheap, but the resale value on a top-notch example of one of these horseless carriages can approach $30,000 according to Hagerty. They were simple machines, at least by today's standards, and the available population of these cars gets a little smaller each year. But bringing an 80-year-old automobile back from the brink has a degree of satisfaction that can go beyond money.