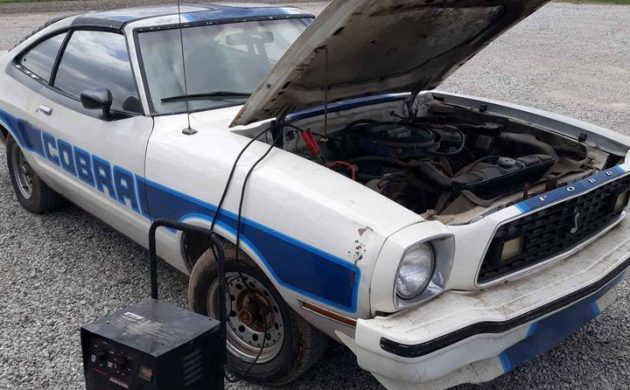 This 1978 Ford Cobra II is described as an old barn find that still runs and drives but will obviously need some love to make it road-worthy. The Cobra II is a unloved specimen among most muscle car fans, but it's also a car that was not nearly as bad as it was made out to be. The Cobra II could be had with a variety of engines, and this one sports the 2.8l V6 paired to a four-speed manual, which isn't a terrible set up if you're not dead-set on owning a V8 car. The seller doesn't mention any rust, but it doesn't look terrible in photos. Find the Cobra II here on Facebook Marketplace in Crawfordsville, IN for $5,500.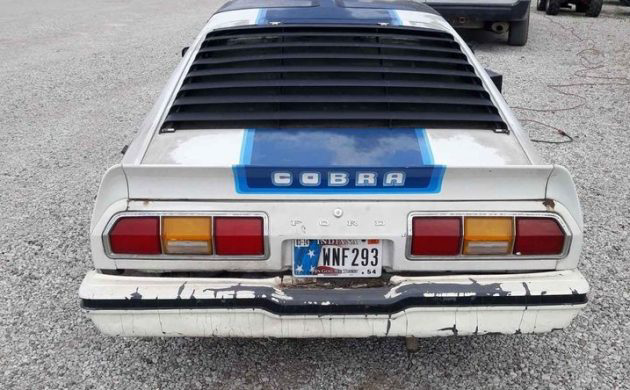 The Indiana location could mean rust-free or rust-bucket, depending on how it was stored, but in this instance the car in question looks reasonably solid from above. The original Cobra graphics are in good shape, and the period-correct rear window louvers are a must-have. The paint is flaking off the bumpers, which may indicate a sub-par prior respray, but it's hard to be sure of the paint quality given it's still wearing barn dust in places. The Cobra-specific spoilers and front air dam remain in place, but the original wheels appear to have gone missing.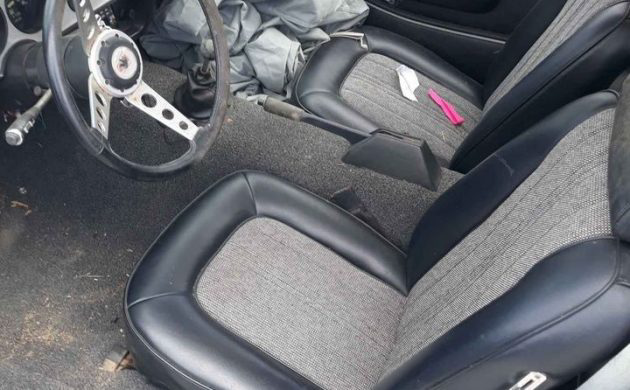 Original details are what sells cars like these, as the graphics kit, aero add-ons, and color-matched wheels all add up to an appearance package that's hard to ignore. The suspension tuning that came standard on the Mustang II was also fairly robust and those components are still desirable for hot-rod builds today, which is why so many V8-equipped Mustang IIs were stripped of their drivetrains and suspensions and left for dead. This one has escaped that fate as it remains in surprisingly complete condition, and even the interior is in great shape – that upholstery really doesn't show any major flaws.
The V8 / four-speed combo is the way to fly if you're hungry for a Cobra II, but the V6 wasn't a total dog, and certainly better than the entry level 2.3L four-cylinder (but that engine could be woken up with turbocharging, if you were so inclined.) The engine bay looks to be complete with no major components missing, and whatever this car's story is, it doesn't appear to be an abandoned project or swap victim that stopped halfway through the job. If the underside isn't compromised by rust, this Cobra II looks like a quick and easy project for the Mustang enthusiast, but the asking price still seems a touch high to me.