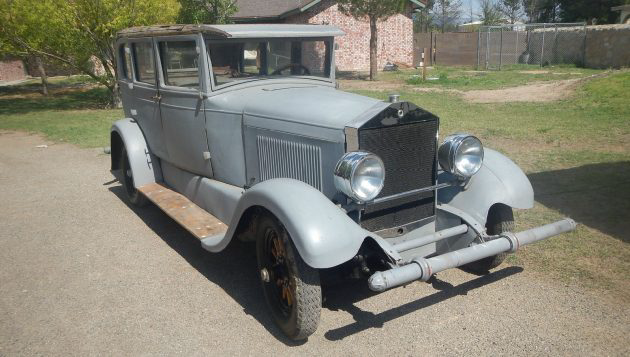 Elcar is an automobile not familiar to most. They were built by the Elkhart Carriage Company from 1915 until their demise in 1930 due to the depression. Thanks to Dominic Ortiz for finding this uncommon car listed on eBay. It runs and drives, but you might not want to drive it very far, as it has no brakes. It's in Santa Teresa, New Mexico with asking price is $9,750. It was stored for years in Arizona.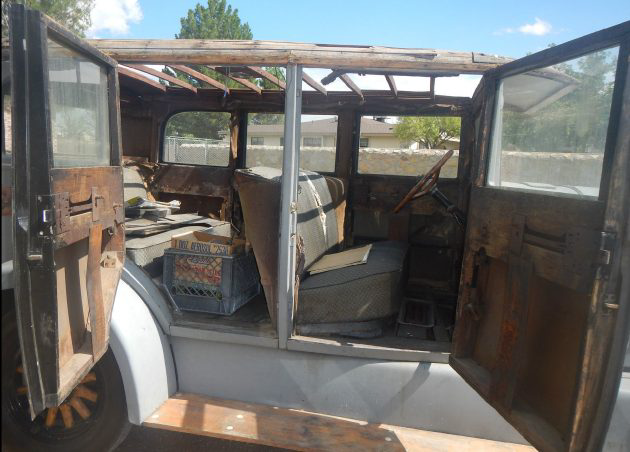 It was found in a barn in Arizona. Hopefully, the dry climate has left the wood in good shape. There are several boxes of parts. It looks like restoration was started at some time.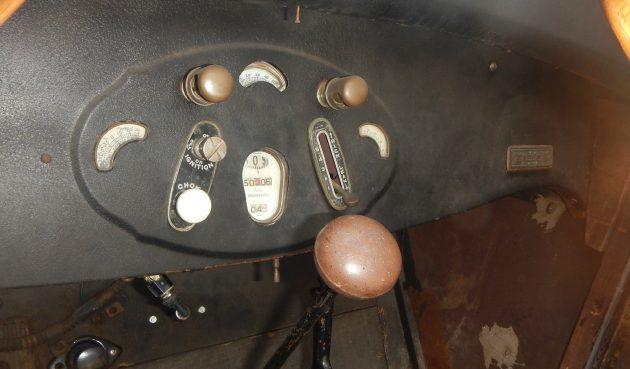 This Elcar has an interesting dash. It's in surprisingly good condition compared to the rest of the car.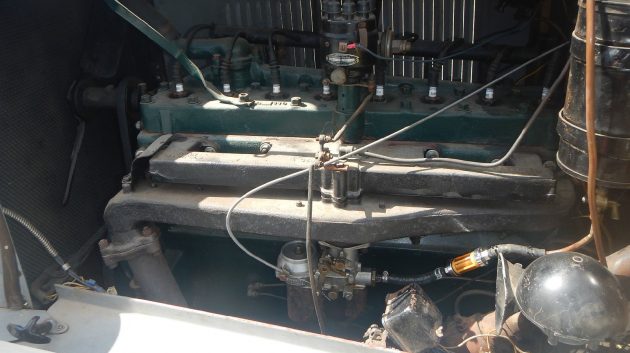 The engine is likely a Continental straight eight. The engine is said to run well. The new fuel filter and line show the fuel system has had some attention.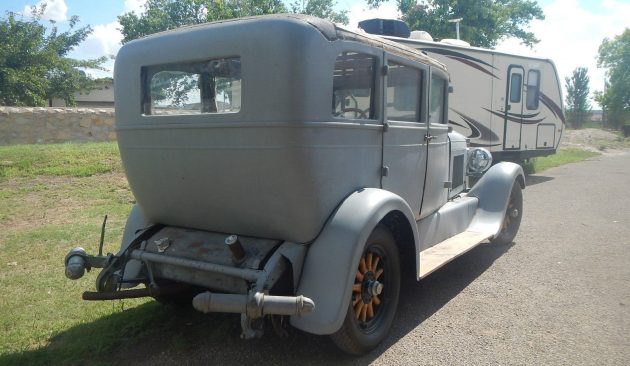 Pictures I've seen of the back bumper show a very conventional bumper. What do you think those "things" are. If the wood is truly solid, this Elcar will be a great candidate for restoration. It will have to be a labor of love, of course as the restoration costs alone will be more than the car would sell for. I hope somehow this Elcar is saved in its original form.