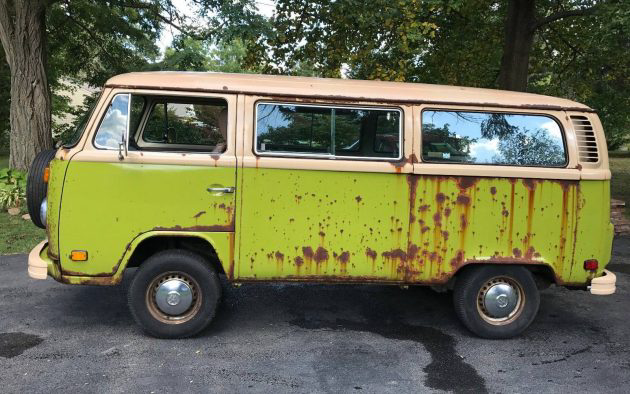 Upon my first glance at this rusty mess here on eBay, I almost laughed out loud. I have had a few of these buses, and they rust away in some really delicate places. What had reader Ed Von C sent us? Well, thank you, Ed, because it's not nearly as bad as it looks and it is said to have only about 75,000 miles. The seller claims it's only surface rust and it appears he may be mostly correct. The second generation bay window van is not nearly as popular as the original "splitties" but they are still in demand and really nice examples sell for over $10,000 on Bay. Here is another one on eBay bid up to $15,000. Bidding on this rusty bus is just over $3,000 with 5 days left.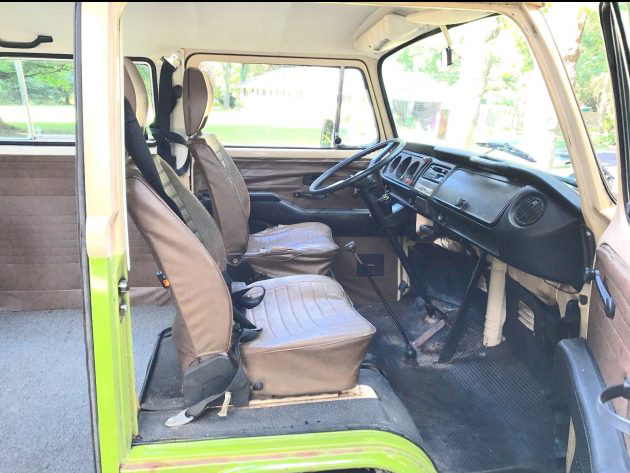 It looks pretty nice inside except for the shabby driver's seat. The seat and the paint that is worn off the shift lever put the mileage claim in serious doubt.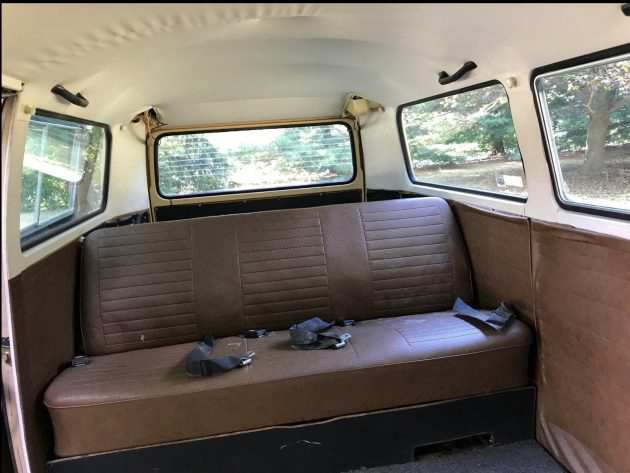 It still looks pretty nice in the back as well. There are no rust stains around the windows which would indicate serious rust.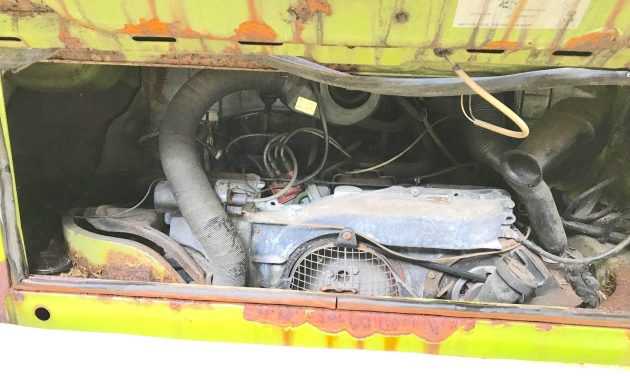 Here's the 2 L flat-four boxer engine from the Porsche 914 that VW used in its buses starting in 1976 . It only has 67 HP, but that is net HP, and it has over 1oo foot/pounds of torque. It has hydraulic lifters, fuel injection and electronic ignition.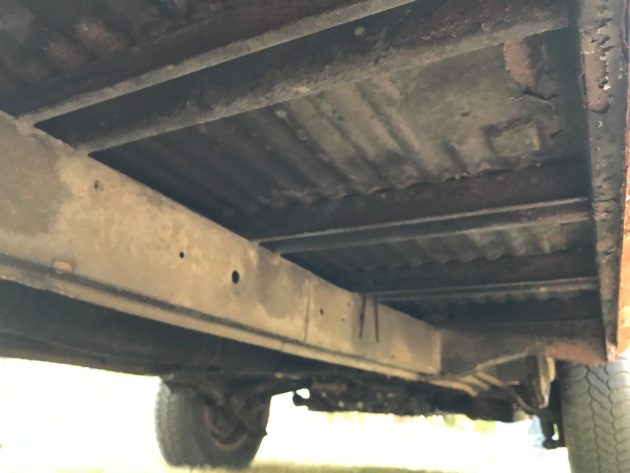 Here's the surprising view. There may be rust under that "rust proof" coating, but it would appear to be only surface rust. Even the heater tubes are in good shape.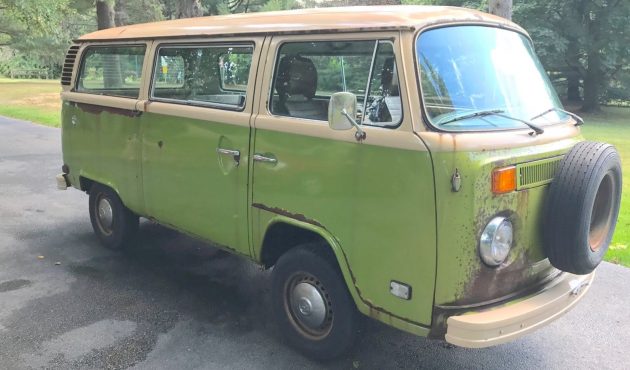 It will be interesting to see how high the bidding will go. My big concern would be the rust around the windshield. The buyer will have to at least remove the windshield and grind away the rust. Even after an in person, up close inspection, the new owner will be taking a gamble. It will be interesting to see just how high the bidding will go. There are 43 bids at this time with about a dozen bidders. Like Porsches, what folks are willing to pay for VW vans is often well beyond reason. Any bids much higher than the current bid will be beyond the value of this bus when considering repairs. Perhaps the buyer will just grind, prime and seal and drive it as is. It couldn't look any worse than the lime green paint.