Here's an interesting find, it's a 1968 Ford Mustang fastback "S" code. You know, the fundamental for a Bullitt Mustang. It has a Marti report which backs up the claim and it appears to have all of the components, but as usual, there's a bit more to the story than initially appears. Located in Santa Fe, New Mexico, this Mustang is available here on eBay for a current bid of  $13,950, reserve not yet met.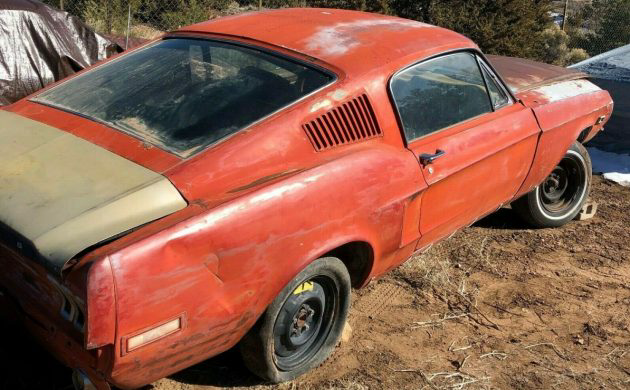 This is another listing of few words but we are told that it is, "An amazing restoration project." Interestingly, it is a lifelong New Mexico car and was originally painted code "T" or Ford Candy Apple Red of which it still bears some resemblance. As opposed to a southwest sunburned effect, this Mustang looks more like it was painted with a brush. The tan trunk lid is probably a replacement due to some long-ago mishap. The front and rear bumper, along with the front roll pan and some of the trim, are gone but what's left of the body, in typical southwest fashion, doesn't appear to be significantly corroded. There is some light surface rust here and there but that's about it. It's a landscape of dents and scrapes, however.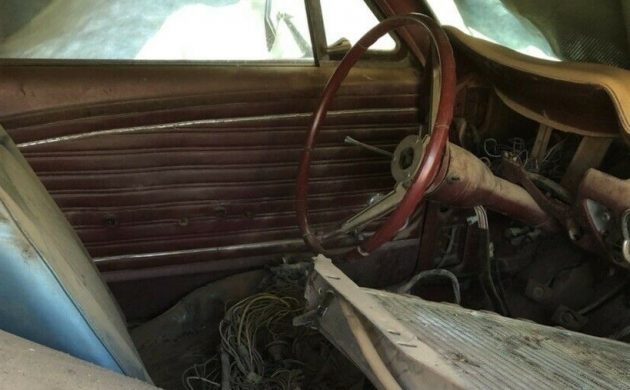 The interior is pretty well trashed. In spite of the Marti report's claim of red vinyl interior, there is what looks like a blue bucket seat in the driver's seat location, though the warped door card is, in fact, red vinyl. The instrument panel is gone, lots of loose wiring is visible and there is a radiator haphazardly dumped into the passenger seat position. The photo was snapped with some sort of a cover over the outside of the car so it, and the angle chosen, doesn't portray a thorough image of the interior. From this vantage point, it looks like a write-off.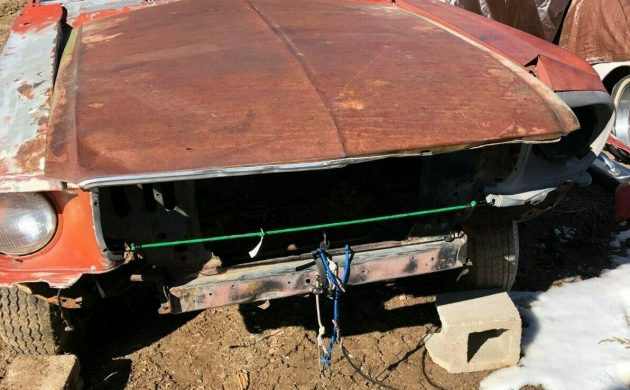 Under the hood, we have a "youstabee". Yes, this is an S code mustang, that used to harbor a 325 gross HP 390 CI, V8 engine. So instead of it being an S code, it now used to be an S code but has lost its S. Not to worry, the seller indicates that he has a 390 CI engine and a four-speed manual transmission that is included in the sale. Heaven only knows the engine's origin or condition, an inquiry would have to be made. And no, there is no image of either driveline component included.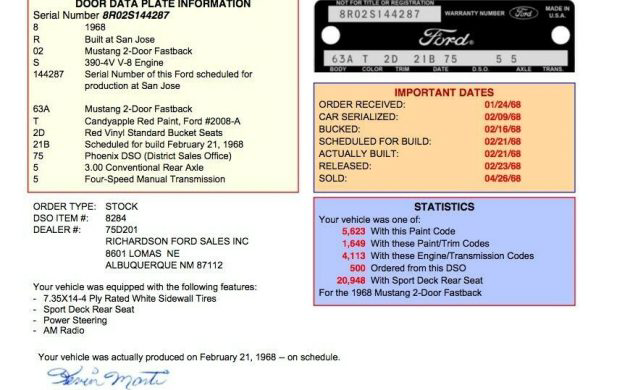 With images of $3.4 M '68 Mustangs dancing through his head, perhaps the seller assumes that will be the draw for this car. It could be, I suppose but the Bullitt Mustang has been done to death. It would be nice to restore this example back to some semblance of its original condition, just to preserve it. You could even install white sidewall tires as the Marti Report suggests this Mustang used to have.  The lack of the original engine will adversely affect this Ford's value somewhat but having a proper engine for it will improve that situation somewhat. Since the provenance of the included engine, not to mention its condition, is unknown, the risk is substantial, at least at this price point. The auction ends on Thursday, May 21st and it's hard to say what the reserve is. There is one bid, hmmm… Well, at the current bid for a car with so little disclosure, the bidder can knock themselves out. This one seems a bit shakey, what do you think?