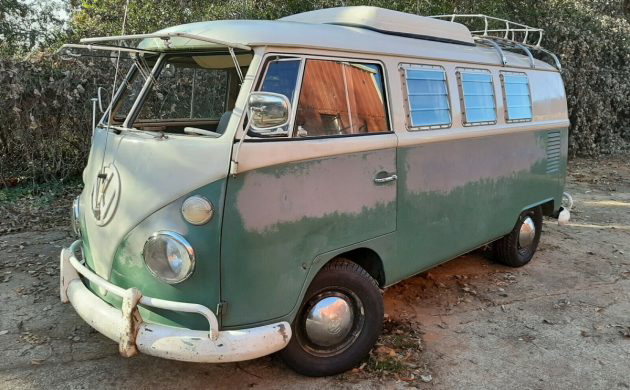 Lightning apparently does strike twice, as yet another highly original Volkswagen Bus Westfalia / Campmobile conversion has popped up for sale. We just featured a time-capsule example with a mere 20K miles on the clock, and while this one doesn't have the shockingly low mileage, it does wear original paint and feature some additional options that are coveted by Type 2 fanatics. Find it here on eBay with bids approaching $30K and the reserve unmet.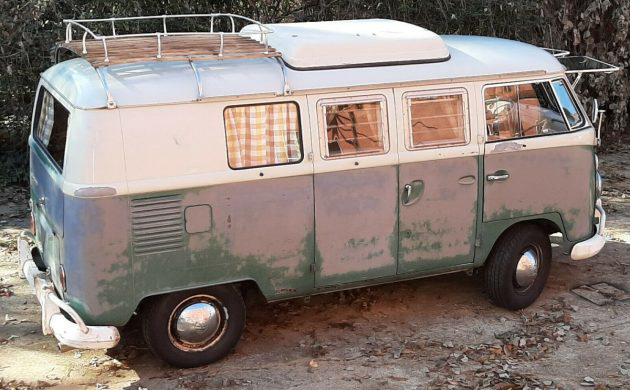 The seller notes how this particular Bus is outfitted with the SO42 and B42 options, which includes the pop-top roof and other camping-related equipment, along with the desirable pop-out Safari windows, roof rack, and tent. Also worth mentioning is how many of these camper conversions were painted all white (including the example we recently featured); as the seller points out, this one wears Velvet Green on the lower panels and Pearl White along the top. Sure, it's faded, but it's also original.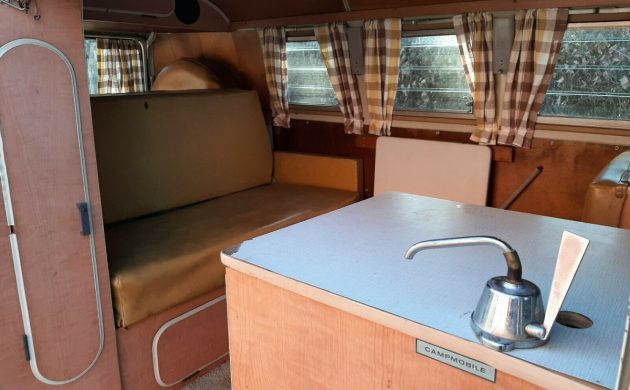 Inside, the living accommodations remain quite tidy, with the original Campmobile equipment surviving incredibly well. These features include a robust assortment of fixtures and sleeping spaces to make living on the open road a possibility, including the aforementioned pop-top roof, camper seats, rear "Z" bed, sink ice box, cabinets, spice rack, child cot, walk-thru jumpseat, and more. All of the original surfaces look clean and free from water stains and other damage, and the side curtains are a nice touch.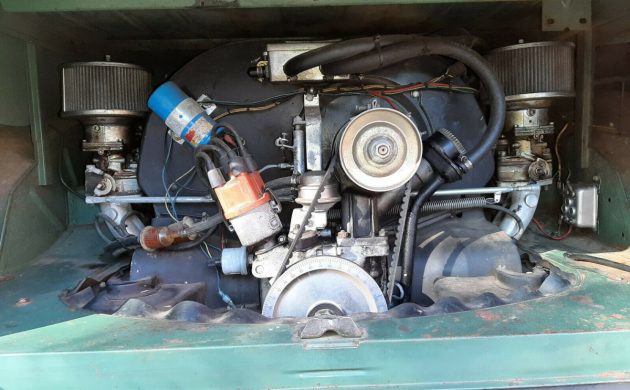 The Bus' powerplant has been upgraded to dual carbs that the seller notes help it tolerate modern traffic, with enough get up and go to get out of its own way. The 1967 models were also the only year with the factory 12-volt electrical system, so the Campmobile has that going for it as well. Though it is nearly rust-free, the seller does note some rust peeking through in the lower rockers towards the rear of the Bus; however, he contends it is not worth fixing right now at the expense of having to repaint the original sheetmetal, a point that I agree with. Where do you think bidding will end up?