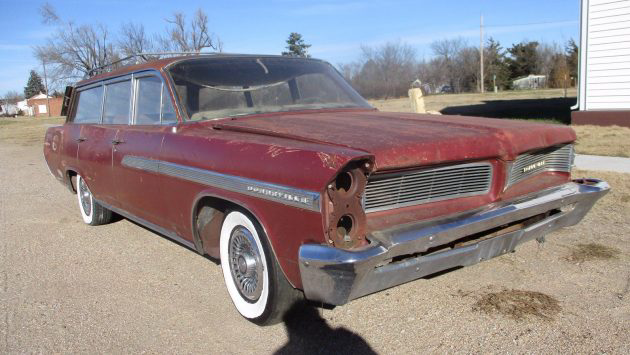 My 1980 BMW 320/6 project was a sort of junkyard rescue: the longtime owner considered sending it to scrap, but thankfully, the junkyard owner talked him out of it given how low the price of scrap was. That car is now happily restored, and hopefully the same future awaits this 1963 Pontiac Bonneville Safari wagon. The seller notes it spent many years in a Midwest junkyard before being exhumed, and the equipment list makes this one worth saving. Find it here on eBay with an $11,145 Buy-It-Now and the option to submit a best offer.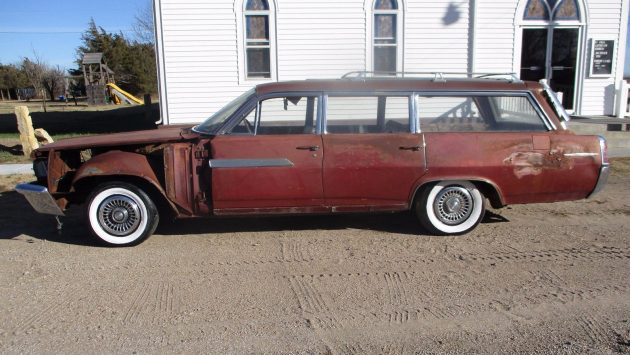 This Bonneville Safari wagon comes with a four-barrel 389 paired to a 4-speed Hydramatic automatic. The seller notes some engine parts are missing, like the carburetor and the radiator, but otherwise appears complete. The body is surprisingly sound, with the driver's fender missing and some cosmetic damage all around, yet it still presents well for a car that's spent some amount of time in a salvage yard. Glass is sound with the exception of the windshield, and the seller notes that although the tailgate is "bad", the glass regulator is there and functioning. Nice to see the new tires and shiny hubcaps still mounted, too.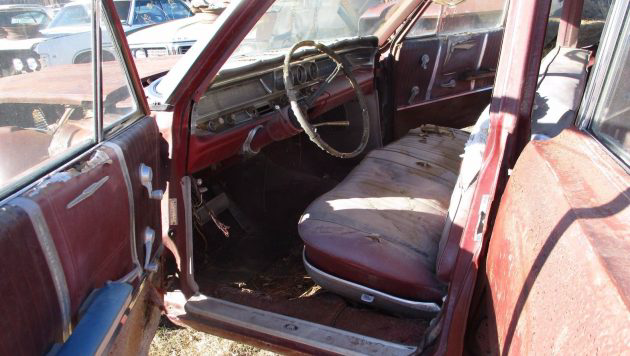 The interior is tattered but the seller notes the Bonneville "…was always closed up," which is an anomaly in a salvage yard. Lots of the old-school yards I visit always have a yard owner barking out to close any doors you open up, and for good reason – cars like this show that even junked examples can survive intact if doors are closed and windows aren't smashed out. The door panels and dash are rough, likely the result of sun damage, but it's encouraging to see the window cranks and other trim still present. At the very least, this Bonneville hasn't spent too much time being picked over.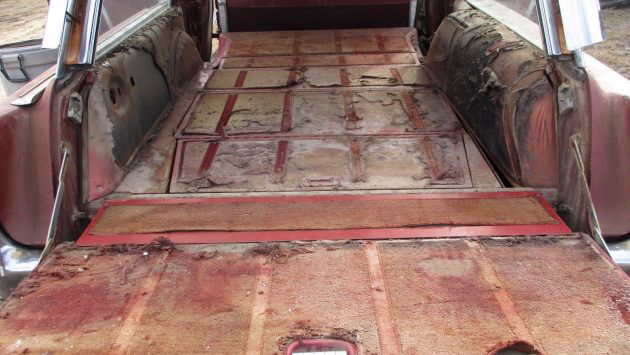 The rear seats still fold flat as intended, giving you interior storage that rivals that of most pickup trucks. This Safari wagon also has power brakes and steering, and the seller notes that the floors and frames look solid. While I do think the price is ambitious, there's a strong following for vintage American wagons and they are among some of the classiest cruisers ever built. Finding a solid project like this in a junkyard and saving it from parts pillaging or scrapping is a good day for any project car hunters, and the next owner will have a great story to tell once complete.
Have something to sell? List it here on Barn Finds!