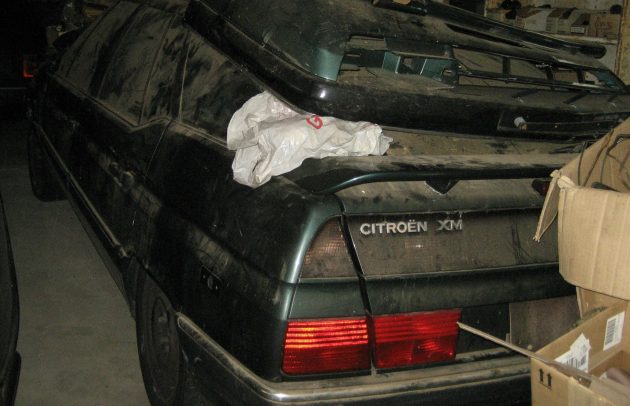 A pair of late production Citroen XMs and a boatload of spare parts are hidden away in the town of Esperance, New York, and listed for sale with the thinly-veiled threat of dropping them at the scrapyard if a sale isn't reached. Ironically, the name of the community means "hope" in French, and its historical roots may help explain how these two battered XMs ended up there. Find the pair and parts haul here on eBay for $999.97 in a classified listing.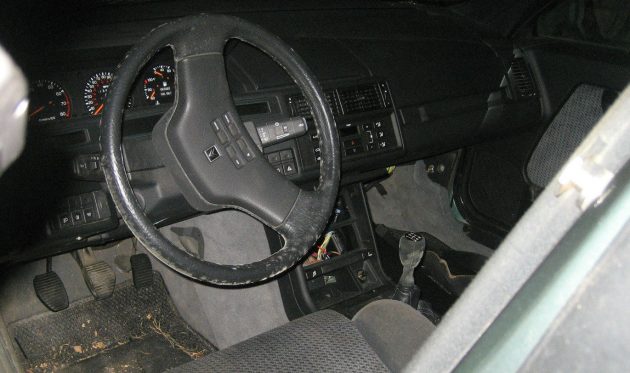 The seller is almost giddy about the deplorable condition of the XMs, including one which was used as a factory crash car for safety evaluation purposes. The listing notes that a buyer "…could start a scrap yard" with this collection, not exactly a selling point for those of us limited on space. Still, if you're hankering for an XM and have access to a good bodyman or possess the skills yourself, you likely could form one good car out of the lot, as the seller also notes.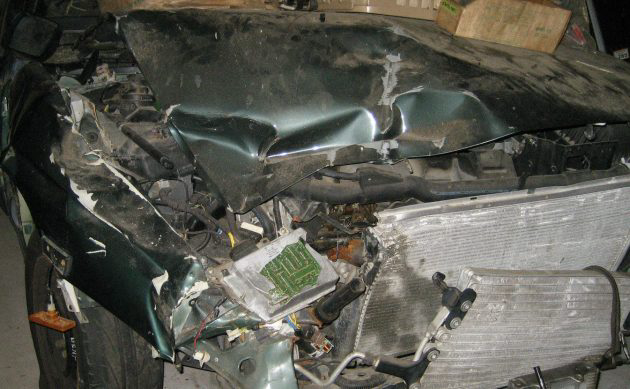 This is the 1994 XM with the V6 and a 5-speed manual. Known as the "green car" in the listing, the seller notes it took a hard hit to the right front (understatement of the year) but has only 13,000 original miles. Depending on the condition of the motor and how much of the impact was absorbed by the firewall, this engine could possibly find a home in another chassis, but it likely won't be the other car that comes in the package.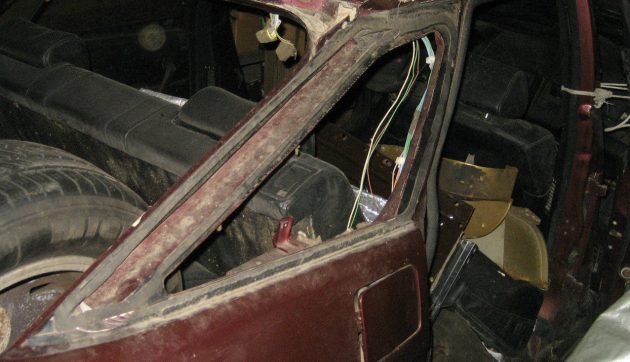 The "red car," according to the seller, is well-known throughout the XM community as the official crash test car used by Citroen's U.S. operations to highlight the car's safety features for domestic customers. The seller notes this one had a functioning engine and transmission when it was parked permanently, but mileage is higher at 189K. There is no paperwork of any kind – not even a registration document – included, so their fate as parts cars is largely sealed. Is this package of spares worth $1K to an ambitious XM enthusiast?