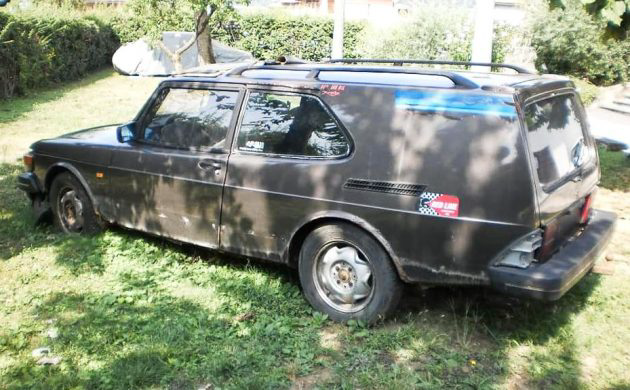 When it comes to one-offs, we often associate whatever wild automotive creation we're staring at with some sort of factory-backed skunkworks. The reality, however, is many oddballs like this wagon-bodied Saab 99 Turbo were built by private individuals to satisfy their own curiosity (can I build my own car?) or to address a perceived gap in the manufacturer's lineup (who wouldn't want a turbocharged Saab 99 wagon?) This example has popped up here on Facebook Marketplace, with the original builder chiming in via the comments that he built it in the early 90s – however, the current owner claims to be overwhelmed by projects and is stripping the car with plans to eventually scrap it. Can it be saved?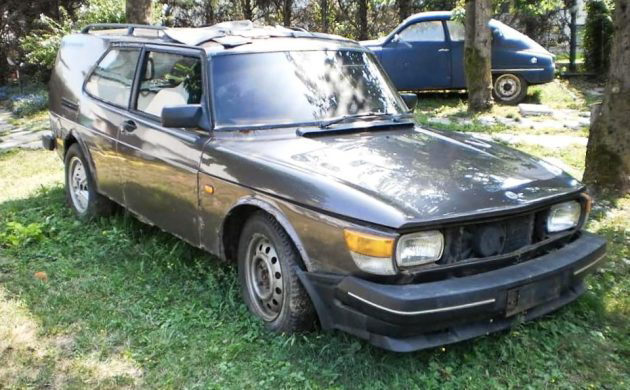 The listing states that the Saab features a trunk area that's wider than a Volvo V70, the estate-bodied example of Volvo's bread-and-butter sedan. I'm not sure how that frame of reference should work in terms of explaining whether the Saab has more or less cargo capacity than expected, but it's certainly a wider opening than what the hatch area of the original 99 body would have afforded. The listing features a photo (below) from a magazine feature when the 99 was first unveiled in its wagon form, sporting a set of sweet Saab 900 Turbo wheels and other OEM enhancements that are now long gone.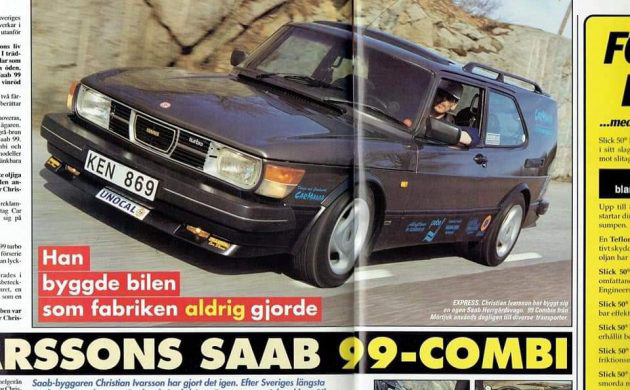 In general, the "99-Combi" was far cleaner than it is now. The bodywork has clearly been ravaged, with the front grill missing, the lower air dam askew, the bumper hanging off, and the SPG-style side panels removed. Between that and the missing wheels, it looks like a shadow of its former self – and the current owner isn't done dismantling it, sadly. This makes so little sense to me, as the entire purpose behind buying a vehicle like this is to preserve the one-off nature of the design, not to use it for a parts car for a standard 900 or 99 hatch. While the Italy-based owner indicates the rust behind the SPG panels and inside the door frames makes it unsaveable, I beg to differ.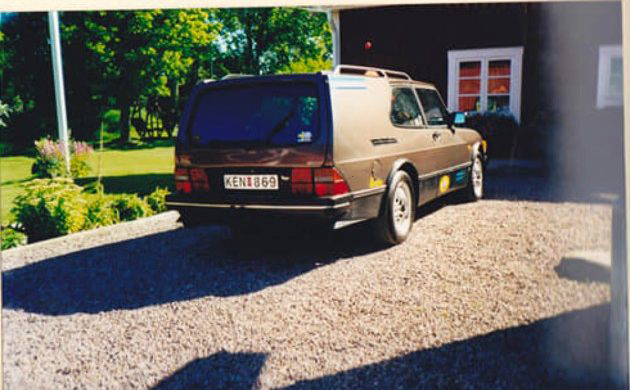 Here's another photo of the 99 Turbo van in its previous glory, which shows that while the design was far from elegant, it seemed to be constructed to a high degree of quality. The current owner outlines his challenges and current progress in dismantling the custom wagon on this Italian Saab owners forum, where many enthusiasts are decrying his efforts. He has begun stripping out the interior and various mechanical bits and intends to then send it to the scrapyard. Surely, someone has a connection with a Saab enthusiasts group who can help save this wild Saab 99 wagon?