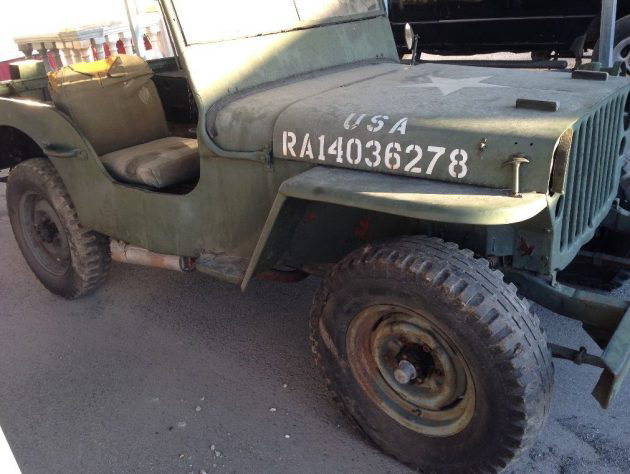 Things were very different in 1940 when the Army realized it needed a light (1300 pounds or less), four-wheel drive cross country vehicle. They sent out a proposal to 135 domestic car manufacturers with some very tight deadlines. Companies had 11 days to submit a proposal, 49 days to present a prototype and 75 days to build 70 vehicles. That would be impossible today, of course, and seems impossible at any time. The Army likely went to someone for help writing the proposal so someone no doubt knew what was coming. American Bantam submitted the first prototype which did well in testing. Because Bantam did not have the production capacity, the War Department provided Willy and Ford with the blueprints. Ford eventually produced over a quarter million Jeeps similar to this one. Willys built about 360,000 Jeeps. Ford designed the familiar Jeep grill which Willys adopted after a couple of years. This Jeep is listed on eBay in Dayton, Tennessee. Bidding has reached almost $9,000 at this time with a day left. It has been sitting since the late 1960s and is completely original.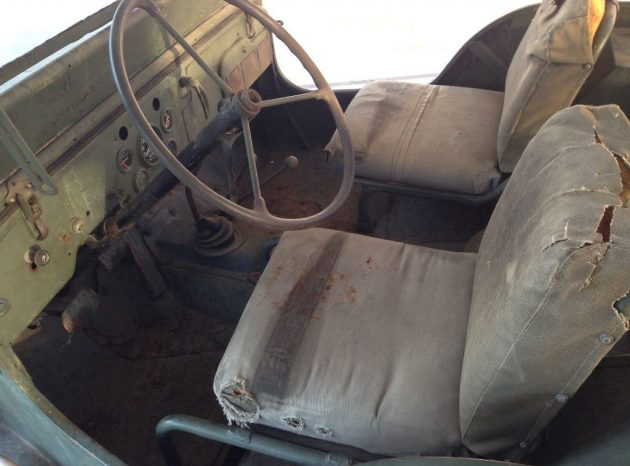 It looks like this Jeep is all original. The gas tank is under the driver's seat. The seat covers are tattered but useable. It looks like it might be missing a few small bits, but is otherwise complete.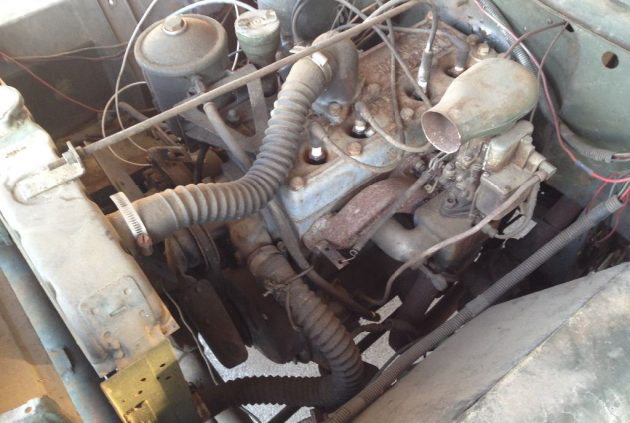 Here's the Willys four-cylinder engine exactly as it was built. There is no word on its condition, but as long as it isn't seized, it should be easy to get running.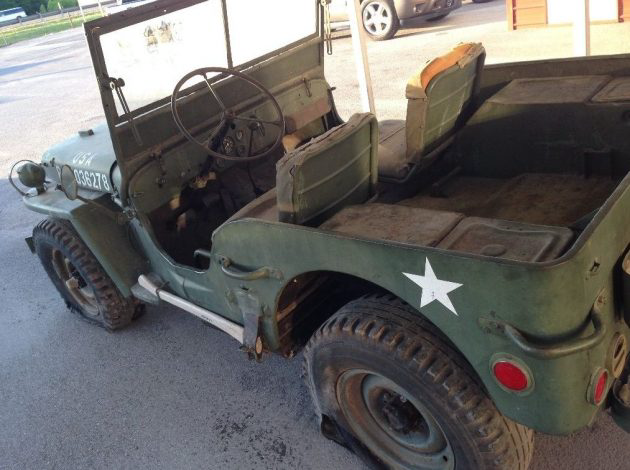 This will be a great buy for someone looking for an original Jeep. They certainly aren't rare, but most have long since been modified. These are their own kind of fun to drive. Last weekend, I drove a very similar Jeep to an event and had several hours bouncing along enjoying the windy adventure, glad I don't do it often. Perhaps the buyer will do the mechanical work necessary to get this Jeep running and enjoy the appearance just as it is.