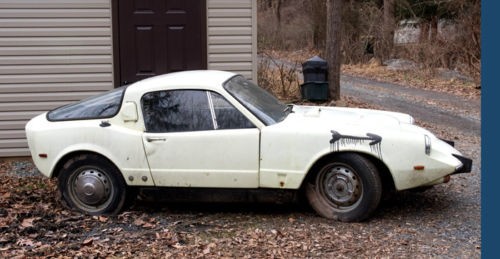 The seller claims he spotted this 1969 Saab Sonnet in line to be crushed at a salvage yard facility and rescued it before falling to such a fate. This is a story I can certainly emphasize with, given the origins of my 1986 Mercedes-Benz 190E 2.3-16 project. The Saab is largely complete aside from some parts that may have been sold off of it, and is available here on eBay with bidding over $500 and no reserve.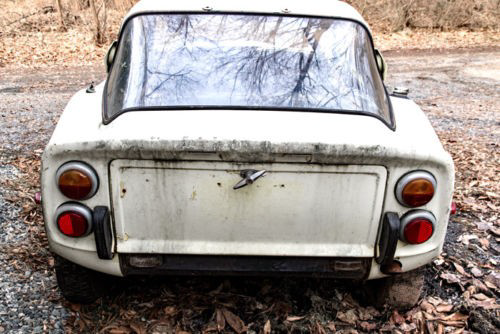 The Saab appears to have a damage-free shell with good glass and lenses. These early Sonnets are truly funky, as they look even more unusual than the next-generation Sonnet did with its flip-up headlights. These cars still have a strong following today, even if values aren't particularly high. The seller notes the engine will not turn over and the condition of the transmission is unknown.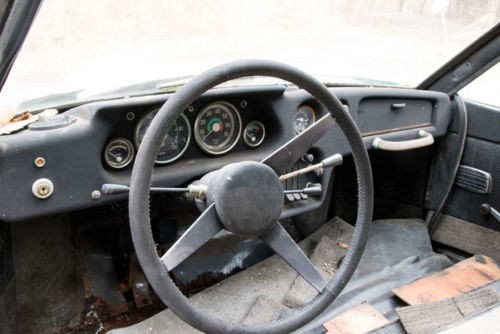 The interior is missing its seats, a similar tale to my junkyard project in that certain parts had already been sold off of it before I rescued it from the confines of a Pennsylvania salvage facility. However, also like my Cosworth, the seats are seemingly the only major component missing (well, my car has its seats, but the radiator and rear window regulators were sold). The interior actually appears quite sound, but the seller notes the back glass is cracked.
Now, there are likely to be other faults associated with the crude handling cars experience when they enter salvage facilities, but the price is so low I doubt the seller is going to provide an exhaustive overview of those issues. The Sonnet may not be the sports coupe for everyone, but we can surely all agree one this complete should not be rendered to the scrap heap.
Have something to sell? List it here on Barn Finds!