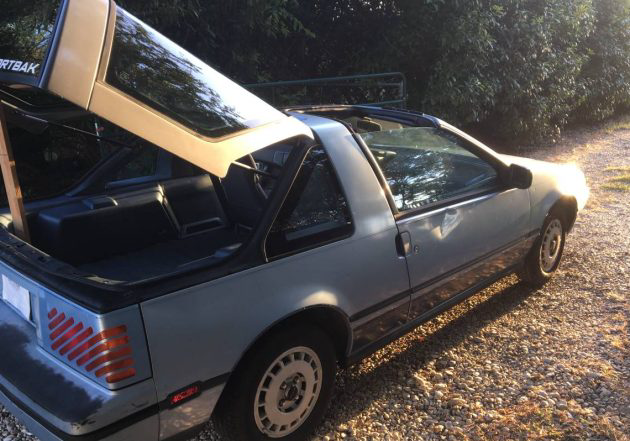 There was a time when car designers dreamed big and manufacturers allowed those dreams to live on in real-life vehicles. Nowadays, a tantalizing concept is unveiled and the production model looks like a warmed-over (and that's putting it nicely) version of a formerly spectacular vehicle. Not so with the Nissan Pulsar, which managed to jump from the drawing board and into real life. Find this rare Pulsar Sportbak here on craigslist for $1,200 in Texas.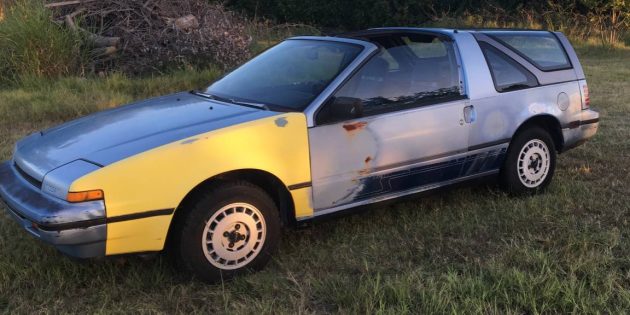 Special thanks to Barn Finds reader Marco Gamez for spotting this oddball from the 1980s. Similar to the Shelby Lancer we featured yesterday, this seller also claims he stopped this Pulsar from going into the junkyard. It's not hard to believe – who still daily drives a Pulsar, let alone a Sportbak Pulsar? I've faced similar issues with my Subaru XT6 project where scrapyards don't even bother to inventory parts; they just put it through the shredder. How many customers are showing up looking for Pulsar parts? The answer is not many, so kudos to the seller for saving one.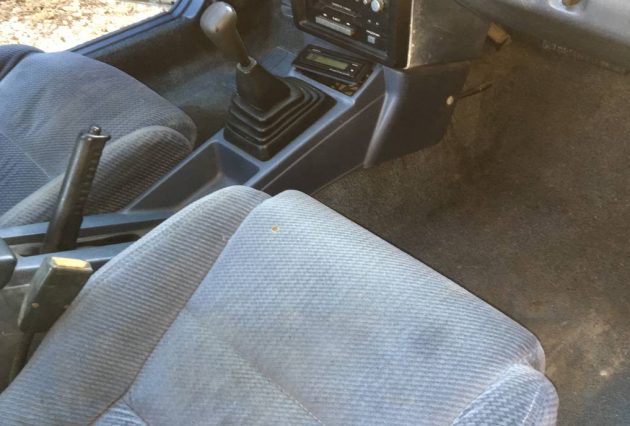 This Pulsar may run and drive, but it is far from road-ready. The seller points out numerous issues, from the dry-rotted tires to the rotten axles to the giant hydraulic oil stain on the driver's carpet from a jack someone left in the vehicle (classic junkyard move). Cosmetically-speaking, the body is quite rough with mismatched fenders and damaged paint throughout. Perhaps most important, however, is that the Sportbak shell on the back remains in solid condition. The seller even ruminates that the shell itself would sell for nearly as much as the whole car.
The Pulsar was a clever vehicle through and through, with features including a T-top roof and other removable panels that transformed the Sportbak from a coupe to a convertible. Hell, you can lift off that entire rear canopy and transform the Pulsar from a clever coupe with plenty of storage space to an open-air cruiser with the T-tops removed. While this Pulsar will need a good amount of work to come back to life, its quirkiness and cleverness demand that it be saved and at least painted a uniform color.