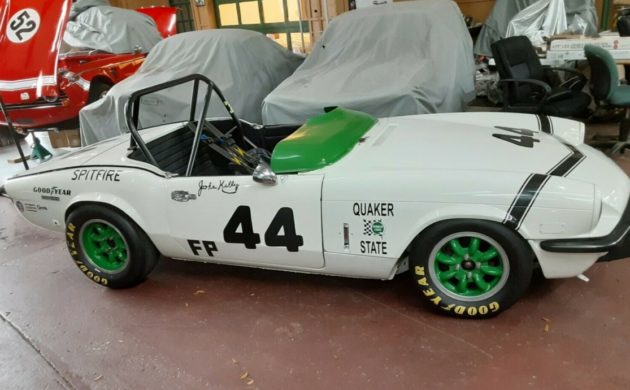 It's not very often that you get a chance to purchase some genuine racing history! This famous Group 44 1973 Triumph Spitfire won the 1973 SCCA Championship (as well as many other races, including 8 national races that year) and has recently spent time on exhibit at the Motorsports Hall of Fame of America in Daytona, Florida. It's listed for sale here on eBay with a starting bid of $40,000 and no reserve. The Spitfire is currently located in Largo, Florida.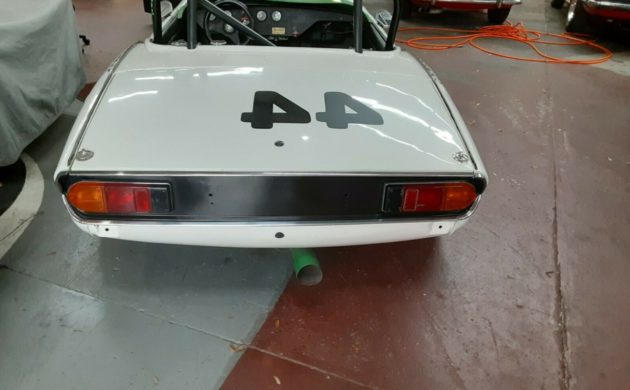 If you aren't familiar with Group 44's history, they were the East Coast factory team for Triumph and later British Leyland in the 60s, 70s and most of the 1980s. The cars were always immaculate and the crew and drivers wore white coveralls to heighten the appearance. The team won nine other SCCA national championships in various cars in addition to the 1973 F-Production title this car won. Apparently, this is the view most other racers had of the Spitfire and John Kelly that year. I have read that the "44" was reversed on Group 44 cars for luck after one time that it was done accidentally and the car won the race.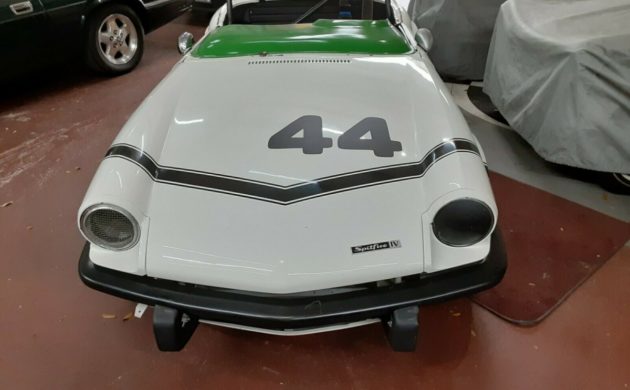 The front spoiler is removable, presumably to facilitate trailer loading.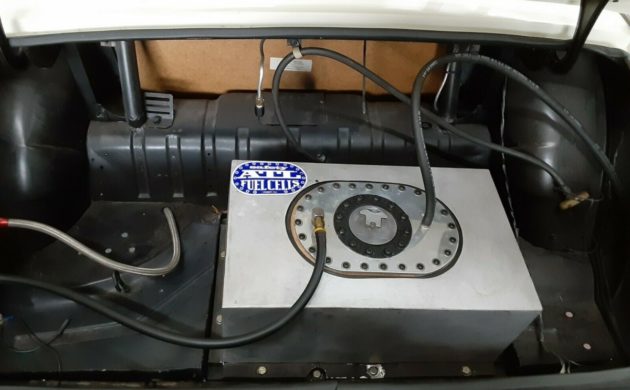 I'm guessing at least the internals of this fuel cell have been updated since I understand the car was vintage raced less than two years ago.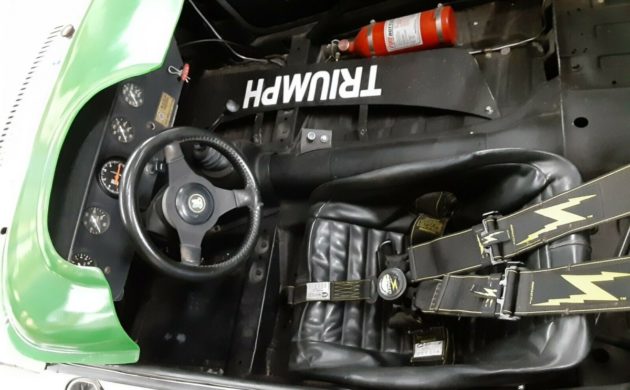 That's the removable front spoiler in the cockpit. I'm sure the belts have been updated, but you'll want to check the SFI dates on that harness anyway. We're told that the car is in "as raced" condition, so presumably, it doesn't need much to be vintage race-worthy.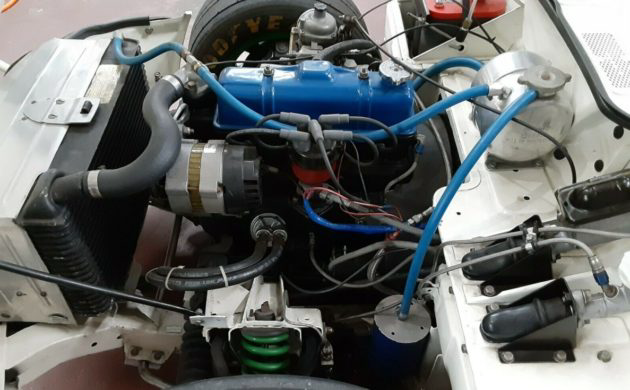 I was genuinely surprised to see the single Stromberg carburetor in place rather than twin SUs, but the factory starting fitting the single in 1969, so I'm sure there was some regulatory reason for it. I'm sure neither the engine nor the carburetor is as stock as they appear! If I had the money for this one I'd actually pay the asking price, but since I don't, perhaps one of you will? Have any of you competed in a Spitfire?
Have something to sell? List it here on Barn Finds!