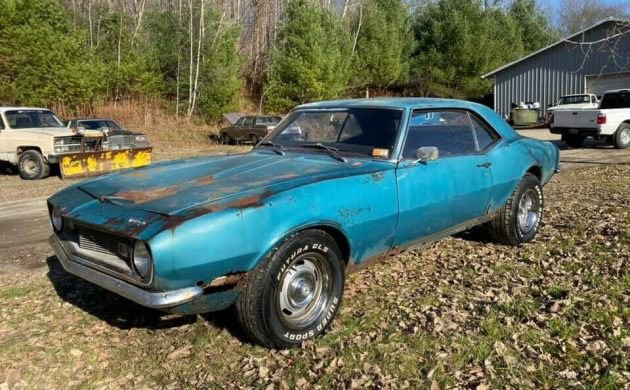 It is hard to know where to start with a car like this 1968 Chevrolet Camaro because when the owner states that "it's been sitting for 100-years," then it would seem that even he isn't taking it particularly seriously. However, he does point out that it is a largely complete car, so maybe we need to take a look and see how viable it is as a restoration project. The Camaro is located in Akron, Ohio, and has been listed for sale here on eBay. If you read this article and decide that you really need to own it, then the owner has set a BIN of $4,200. Of course, given the fact that he does appear to possess a sense of humor, it might also be worth the effort to make an offer.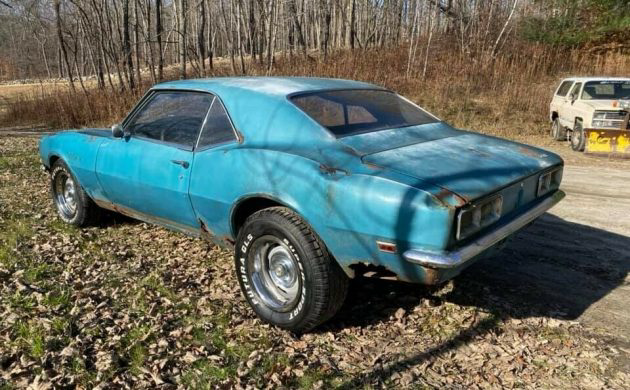 I am aware that the term "patina" gets seriously overused when describing classic cars, but once again, to quote the owner, "If patina is your thing it's got it in spades." He also admits that everywhere that you look on the Camaro, you will find rust. This has impacted the floors, the rockers, quarter panels, and fenders. What he does say is that the rails actually look like they are pretty decent. The reality is that if someone is considering restoring this car, then they are faced with a mountain of work to return the body to something remotely resembling solid. The owner states that he believes that a tree probably fell on the vehicle at some stage, but judging by the fact that there is damage to both the hood and the rear deck, I would suggest that it might have been more than one tree. On a positive note, he does say that the glass is good. On a less positive note, the best part of the car would appear to be the wheels and tires, but these aren't included in the sale.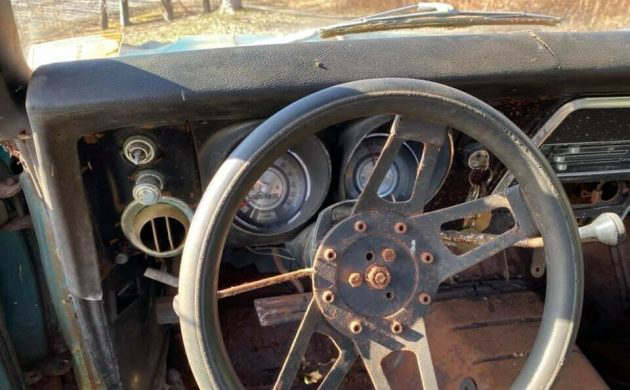 This is a car that is nothing if not consistent. The interior is pretty much junk, and there are probably very few components that could be salvaged. Given the fact that it looks like it has remained pretty dry inside, the gauges and electrical components might be okay. In a very tongue-in-cheek moment, the owner says that there is nothing dead inside the Camaro…that he knows of. That would seem to suggest that the car may have escaped rodent infestation, which will have helped the cause on the electrical front. The driver's seat is present, but the passenger and rear seats are both gone. As I said, the next owner will be starting from scratch if they intend to undertake a restoration.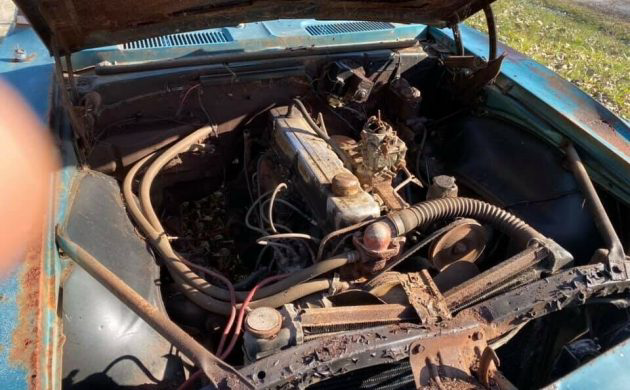 The Camaro is a numbers-matching car, but being a base model, what you get is a 230ci six-cylinder engine, which is backed by a 2-speed Powerglide transmission. As you can see in this photo, the tree that damaged the hood has also bent the radiator support and crushed the top of the radiator. The fuel tank was also removed at some point in the past, but the owner does remain positive about the mechanical aspects of the car. He says that the carburetor "needs some love," but that he believes that with that work and some tinkering, that the 230 might be able to be coaxed back to life. What did someone once say about hope springing eternal? I suspect that if someone is brave enough to take this on as a project, then the current engine and transmission might make way for something a bit more potent.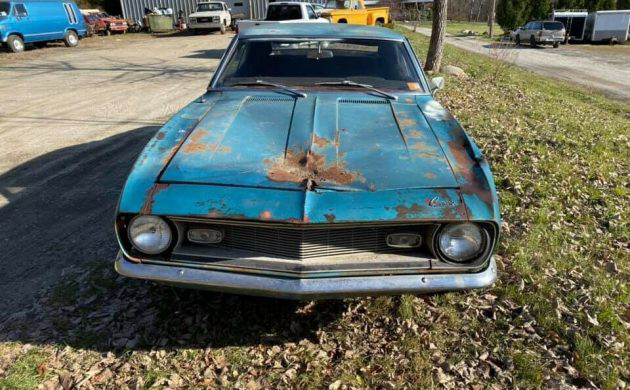 I am sure that we have readers who will look at this Camaro and see a vehicle with great potential. These are people who would love to get their hands on the car and transform it into something pretty special. Judging by the owner's tongue-in-cheek approach to the listing, he already sees it as something special…just not in a good way. It isn't a project that I personally would be willing to take on, but it will be interesting to see what you think. So, trash, or treasure?